Amelia Earhart Memorial Bridge
Introduction
The Amelia Earhart Bridge, dedicated in 2012 and named in honor of the aviation pioneer who was born in Atchison, crosses the Missouri River between Atchison and Buchanan County, Missouri. The steel, network tied bridge reaches 2500 feet across and has special aesthetic lighting. The new four-lane structure replaced the original two-lane bridge, which was built in 1938 and too narrow to handle today's vehicles. The new bridge was completed in December 2012 and funded by nearly $60 million from the states of Kansas and Missouri. Amelia Earhart was born in Atchison and those wishing to learn more about her life can visit the nearby museum in her childhood home thanks in part to the Ninety-Nines, an organization of women pilots who acquired the historic home in 1984.
Images
The Amelia Earhart Birthplace and Museum is located in Atchison.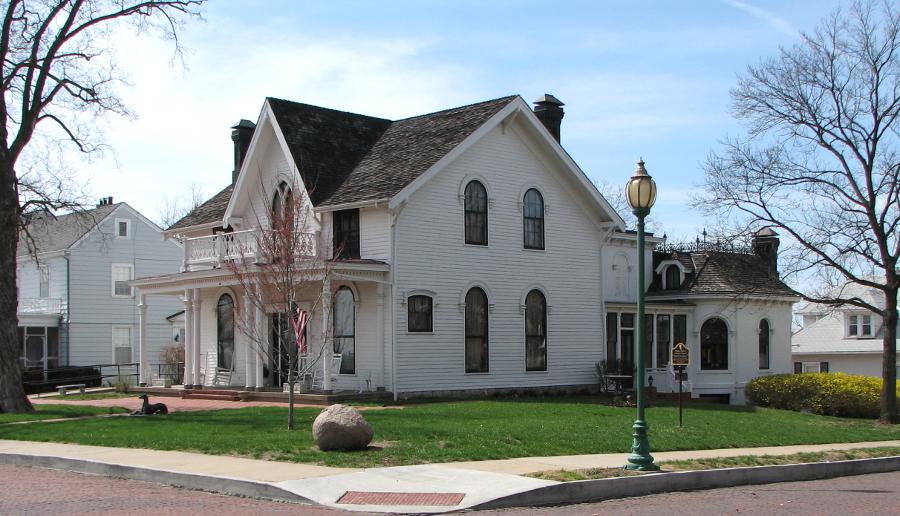 The former bridge was imploded demolished on October 9, 2013, about a year after the completion of the Amelia Earheart Memorial Bridge which is in the background.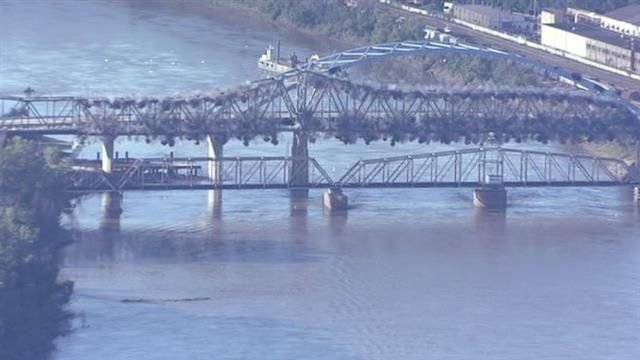 The bridge opened in 2012 and features aesthetic lights along the arch that are utilized for light shows and to commemorate special occasions.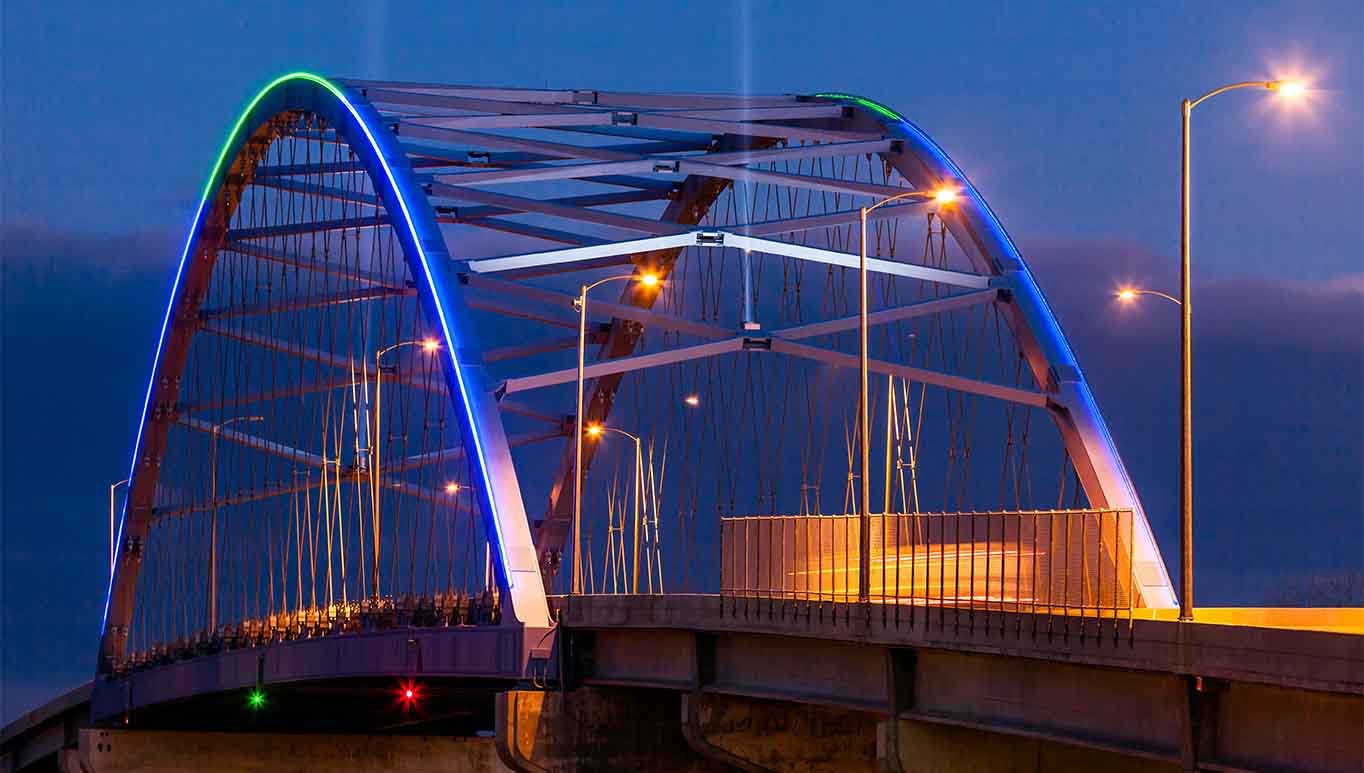 Backstory and Context
This massive structure reaches across the Missouri River between Kansas and Missouri. The original bridge was built in 1938 and had only two lanes at that time. The aging bridge was to be demolished in sections and all concrete and steel were recycled by the contractor.
Amelia Mary Earhart, born July 24, 1897, and died January 5, 1939, was an American aviator who was the first female to fly across the Atlantic Ocean. Although flying wasn't the only thing Amelia was good at, it did become her only wish. Before she became a pilot, she had worked as a social worker in Boston, and a nurse-aide in the military. During this time she married George Putnam on February 7, 1931. She worked only until she saved enough money to buy her first plane. When given the opportunity to fly, she didn't hesitate. Her first flight was from Newfoundland to Paris, during which she was forced to land in Ireland due to weather. In 1935, she became the first person to fly solo across the Pacific from Honolulu to California.
Nearing her 40th birthday, she wanted to fly once more. Her final flight was in 1938 when she attempted to be the first woman to fly around the world. In a letter to her husband, Amelia wrote, "Please know I am quite aware of the hazards," she said. "I want to do it because I want to do it. Women must try to do things as men have tried. When they fail, their failure must be but a challenge to others." Despite efforts for retrieval with radio transmissions, Amelia nor her plane was ever found. A lighthouse in Howland Island was constructed in her honor and to this day scholarships are awarded in her name.
The new bridge was scheduled to open in the fall of 2011 but was delayed due to the Missouri River flood and the steel fabrication issues. The new bridge was opened in December 2012. The city residents were able to take a piece of the old demolished bridge as a souvenir. Crowds gathered the day of its demolition to watch as the structure imploded and fell into the Missouri River.
Sources
"11 Most Endangered Historic Places." National Trust for Historic Preservations. N.p., 2003. Web. 15 Oct. 2014 "Amelia Earhart Memorial Bridge." Missouri Department of Transportation. N.p., n.d. Web. 15 Oct. 2014. "Amelia Earhart." History.com. A&E Networks, 2009. Web. 28 Oct. 2014.
Additional Information