Stephen Tyng Mather Home
Introduction
A National Historic Landmark, this house holds tremendous significance in the area of environmental history. It was originally built in 1778 and as such dates to the Colonial period, making it one of the older homes in the area. However, even more than its age, it is important for being the home of its namesake, Stephen Tyng Mather (1867-1930) who, more than any other person, is responsible for creating the National Parks Service (NPS). He served as Secretary of the Interior from 1915-1929. During his tenure, Mather oversaw the establishment of the NPS in 1916 and developed the criteria for which future sites would be designated a national park or monument. He also established the general administrative policies and practices of the NPS. The house itself was built by his great grandfather, Deacon Mather. It is also listed on the National Register of Historic Places. It is a private residence today but is easily visible from the street.
Images
The Stephen Tyng Mather Home was built in 1778 and is a National Historic Landmark.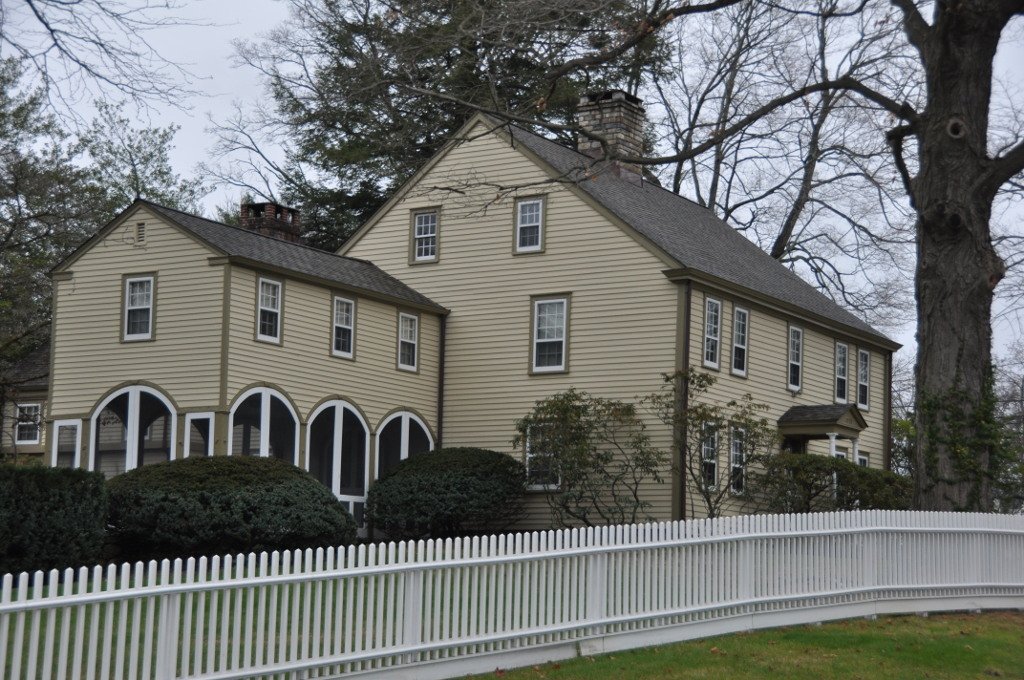 Stephen T. Mather (1867-1930)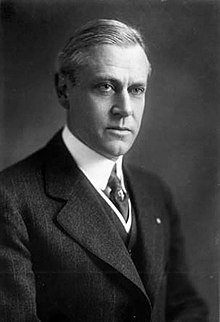 Backstory and Context
Stephen Mather was born on July 4, 1867 in San Francisco to a wealthy family. His father was a successful businessman, which afforded Mather the opportunity to attend a private boy's high school. He then enrolled at the University of California-Berkeley and graduated in 1887. He got a job as a reporter in New York City and married his wife, Jane Thacker Floyd, in 1893. That same year, he switched careers and started working for the Pacific Coast Borax Company (borax is a detergent) as an administrator. He moved to Chicago in 1894 to expand the company's reach there and was successful. He and a friend started their own borax company in 1898, which was extremely profitable. They were millionaires by 1914 and Mather decided to retire from the company.

It was a trip to Europe with his wife in 1904 that reaffirmed Mather's love for nature (he also joined the Sierra Club that year and climbed Mount Rainier). There, he saw how much parkland there was and how easy it was for the public to experience the outdoors. He wanted to replicate this in America and vowed to lead the way.

According to what was reported at the time, in 1914 Mather wrote a letter to the Secretary of the Interior Franklin K. Lane expressing his concerns about the national park system. Lane wrote back offering Mather a job as his Special Assistant. It is not clear whether this story is true, but nonetheless, Mather did indeed go to Washington D.C., where he persuaded Congress to establish the NPS in 1916. He was the natural choice to be its first director and was appointed as such in 1917.

Under Mather's leadership, the numbers of national parks and monuments rose. In 1916 there were 14 parks and 19 monuments. In 1929, there were 20 parks and 32 monuments. Unfortunately, Mather had a stroke in January 1929 was forced to leave office. He passed away a year later.
Sources
"1st National Park Service Director: Stephen T. Mather." National Park Service. Accessed February 22, 2019. https://www.nps.gov/articles/director-stephen-mather.htm.

Schroer, Blanche H. "Stephen T. Mather House." National Park Service - National Register of Historic Places Nomination Form. October 15, 1966. https://npgallery.nps.gov/GetAsset/661c51e8-9dc7-4b03-a164-a985ae45d60a/

Photos: Wikimedia Commons
https://commons.wikimedia.org/wiki/Category:Stephen_Tyng_Mather_House

Additional Information