Tarryville Park
Introduction
Tarrywile Park was once a large country estate owned by Civil War veteran and the town's first chief medical examiner, Dr. William C. Wile. The estate reached its maximum size of 1,000 acres in 1929 but the park encompasses 722 acres. The park features 21 miles of hiking trails, two ponds, a number of picnic areas, and camping sites. Its centerpiece is the 15-room Tarrwile Mansion, which Wile built in 1897. It is available to rent for weddings and other events. Read below to learn about the mansion and the other historic home in the park called Hearthstone.
Images
Tarrywile Mansion was built in 1897 and is available to rent for weddings and other events.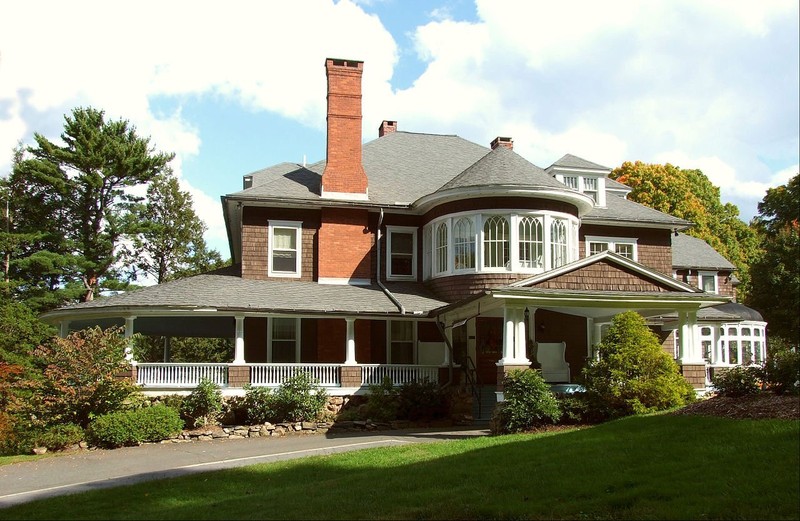 Hearthstone was built in 1899 and is serious disrepair and possibly partially torn down.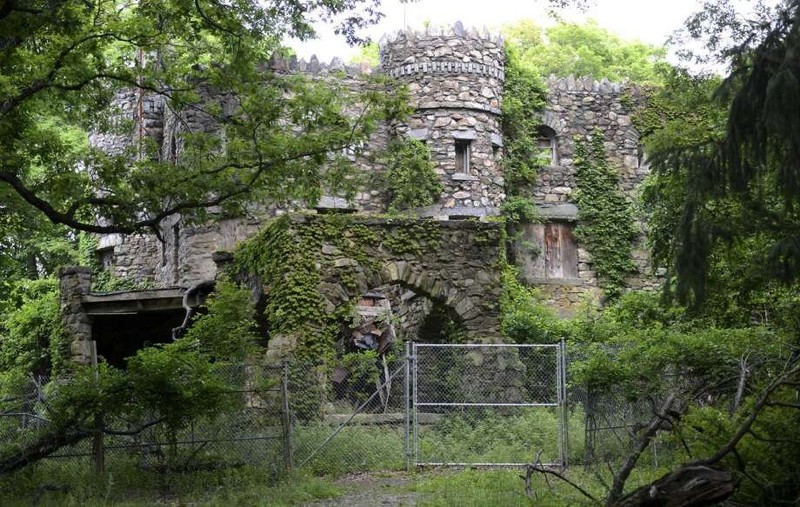 Backstory and Context
Tarrywile Mansion
Tarrywile Mansion is a fine example of Shingle style architecture and incorporates Japanese and Colonial Revival elements. It is accompanied by a carriage house, greenhouse, toolshed, root cellar, and gardens. There used to be a Japanese garden and an orchard. Under later ownership, the estate also operated a dairy farm. The exterior and interior exhibit excellent craftsmanship particularly in the wall paneling, fireplaces, mantels, the conservatory, and iron door hardware. The name for the mansion is a play on words: "tarry [to stay in one place] a while."

William C. Wile was born in 1847 in Pleasant Valley, New York. The son of a minister, he managed to enlist in the 150th New York Infantry at the age of 15. He fought in the Battle of Gettysburg and during General Sherman's "March to the Sea" campaign. He earned the respect of his comrades for his bravery and fierce patriotism.

After the war, he studied medicine at New York University, earning an M.D. degree in 1870. He became a highly skilled surgeon and an expert in mental and nerve diseases. He then lectured at the Medical Chirurgical College [that is not a misspelling] in Philadelphia for the majority of the 1880s before moving to Danbury in 1887, where married his wife, Hattie. Wile was one of the first doctors at the new Danbury Hospital. Beginning in 1897, he started to get involved in business ventures, most notably in medical publishing. It was around this time that he built the mansion.

His second wife fell down the stairs in the home in 1909, which forced them to move to New York City. Wile sold the mansion to Charles D. Parks, who was a successful businessman and industrialist, particularly in the fur industry. Parks was responsible for increasing the estate's size to 1,000 acres and running the dairy farm, which operated until the early 1970s. The estate was sold to the city in 1985. Since then, several buildings have been restored.

Hearthstone
Photographer E. Starr Sanford built Hearthstone in 1899 using large stones quarried nearby. The house is in serious disrepair but it is known for having woodwork brought in from Italy and iron lamps, chandeliers, and sconces made by a local ironworks company. The last owner, Irene Parks Jennings, the daughter of the third owner, Charles Darlings Parks, lived here until she died in 1982. She did not maintain it which is why it is in such a poor state. The city acquired Hearthstone in 1985. Proposals have been presented to restore the old house but those have never come to fruition. It is still possible to see it—it may have been partially torn down—along one of the trails.
Sources
Devlin, William E. "Hearthstone." National Register of Historic Places Nomination Form. December 31, 1987. https://npgallery.nps.gov/GetAsset/b070cbf0-590c-4f08-adce-de4697766845.

Devlin, William E. "Tarrywile." National Register of Historic Places Nomination Form. January 6, 1988. https://npgallery.nps.gov/GetAsset/3b80423e-8a6f-4df0-b9c3-ffb4eb4cc1e8.

Lyton, Barry. "Danbury voters OK $10 million for Hearthstone Castle, dog pound work." Newstimes. November 9, 2016. https://www.newstimes.com/news/article/Danbury-voters-OK-10-million-for-Hearthstone-10602930.php.

Photos
Tarrywile Mansion: Wikimedia Commons
https://en.wikipedia.org/wiki/Tarrywile_Park#/media/File:Tarrywile_Mansion.jpg

Hearthstone: Terry Sizemore, via Newstimes
Additional Information