Tamarack Lodge Bungalow (Dennis Hill State Park)
Introduction
Designed by Norfolk architect A.S.G. Taylor, Tamarack Lodge Bungalow was once the summer residence of nationally-known surgeon Frederic S. Dennis (1850-1934), who lived in New York City. Now serving as a pavilion for Dennis Hill State Park, the building is an excellent example of stone lodge architecture and is related to the Shingle Style. It takes on a rustic appearance which is appropriate for its rural location. The park is 240 acres in size (what was the Dennis Hill Estate) and offers opportunities for hiking and picnicking. The site of the lodge is 1,627 feet high, giving visitors a great view of the surrounding area.
Images
Tamarack Lodge Bungalow is the former summer home of Dennis S. Hill, who was a prominent surgeon of the late 19th and early 20th centuries.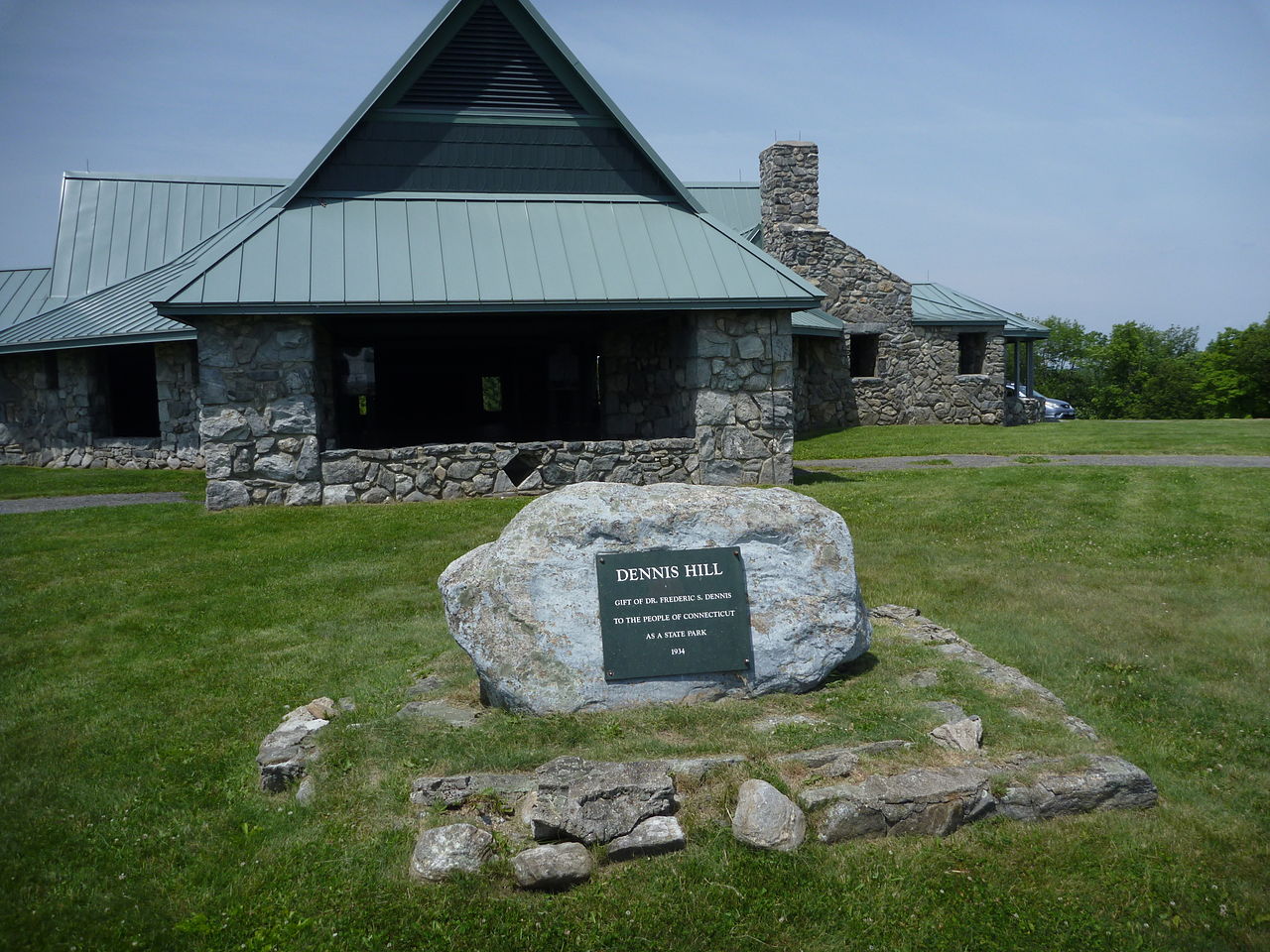 Backstory and Context
Frederic S. Dennis was born on April 17, 1850 in New England (it is not clear where exactly he was born). He attended Yale University and then Bellevue Medical School, where he earned an M.D. degree. He then went to Europe to take post-graduate courses. Upon returning to New York City, he started practicing surgery and obtained a position at Bellevue Hospital and St. Vincent's Hospital.

Dennis is notable for a number of reasons. He introduced new antiseptic methods in the hospitals' surgical wards. With his friend Dr. W.H. Welch, he helped organized the Carnegie Laboratory. He served as professor of surgery at Bellevue Medical School and was a popular instructor; he was professor emeritus of clinical surgery at New York Cornell Medical School and a consulting surgeon at several hospitals; he was the oldest surviving member of the American Surgical Association and served as vice president of the organization in 1887.

Dennis built the lodge in 1909 and spent what free time he had developing the estate in the summer months. In addition to gardens and other horticulture, he also operated a horse stable. As a member of the Norfolk elite, he was friends with many influential people, including President William Howard Taft and Andrew Carnegie, whom he hosted at the lodge. Dennis apparently died suddenly in 1934 in New York City, not having shown signs of illness or stress.
Sources
Clouette, Bruce. "Tamarack Lodge Bungalow." National Park Service - National Register of Historic Places Nomination Form. September 16, 1977. https://npgallery.nps.gov/NRHP/GetAsset/NRHP/77001499_text.

Ellsworth Jr., Eliot. "Memoir: Frederic Shepard Dennis (1850-1934)." Annals of Surgery, vol. 101, no. 5, 1297-1298. Published May 1935.
https://www.ncbi.nlm.nih.gov/pmc/articles/PMC1390842/pdf/annsurg00556-0166.pdf.

Photo: Wikimedia Commons
https://en.wikipedia.org/wiki/Dennis_Hill_State_Park#/media/File:2013-06-22_Dennis_Hill_State_Park_(4).JPG

Additional Information