Civil War Camp at Forest Hill United Methodist Church Historical Marker
Introduction
Dedicated in 2002, this historical marker shares the history of the original structure that was constructed in 1835. The one-room log structure was later replaced by the present wood frame structure which was dedicated in 1860. It was in this first wood frame structure in the area and would later serve as a temporary Civil War camp for the 23rd Ohio Volunteer Infantry in 1863. This Union regiment included future United States President Rutherford B. Hayes and then William McKinley.
Images
This Historical Marker is located in front of the Forest Hill United Methodist Church and was dedicated in 2002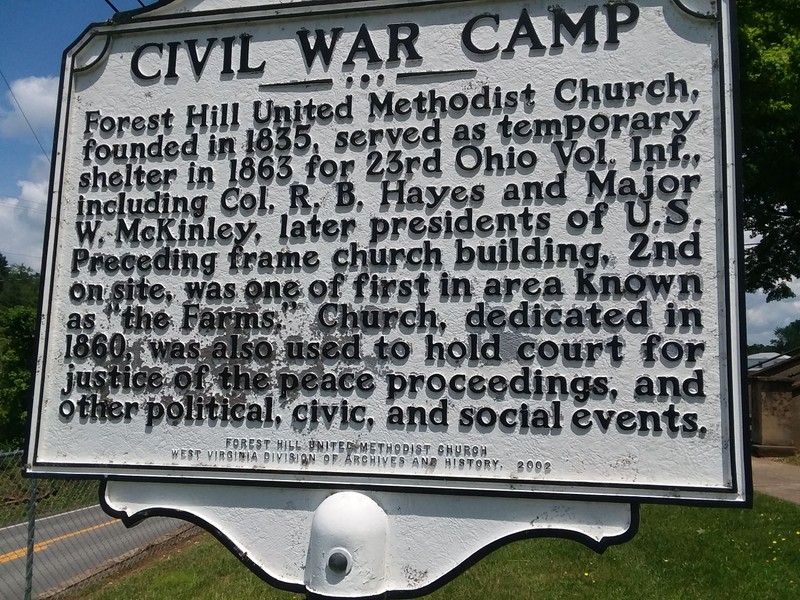 The Forest Hill Methodist Church was organized before the Civil War in 1835. initially, it was a single room log structure. The first framed structure was erected on this same site in 1860. The current structure was built in 1916.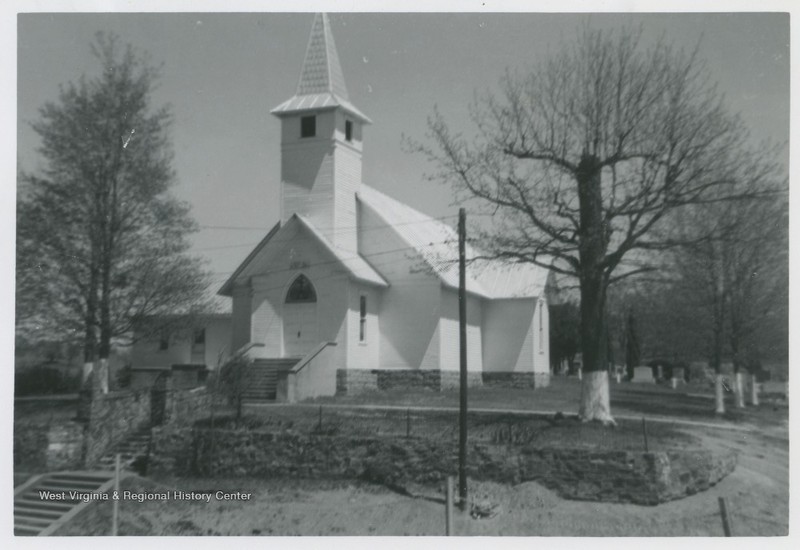 James Richard Farley of the 60th Virginia Infantry and James Lilly's group of home guards are pictured by the Forest Hill Primitive Baptist Church. This picture was taken just down the road from where the Civil War camp was located.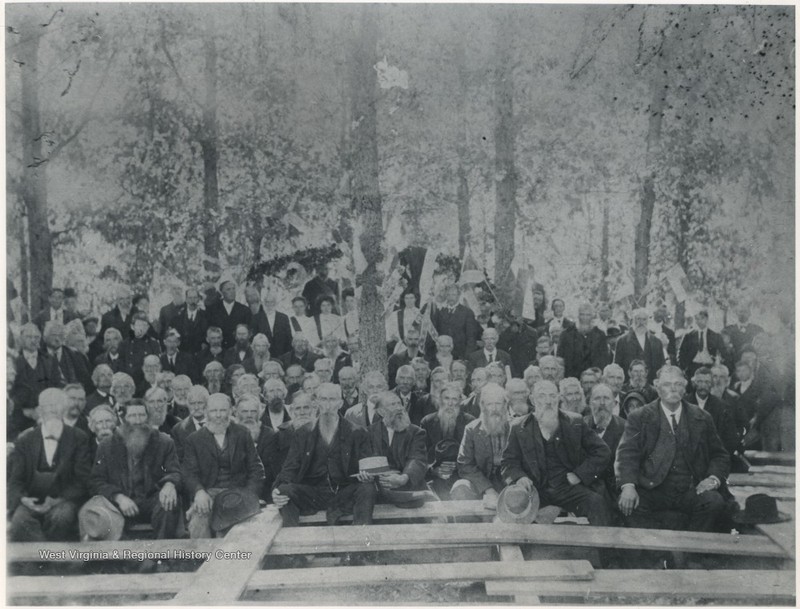 Backstory and Context
The current church structure was built in 1916 and is on the same foundation as the original one-room log structure erected in 1835 and its 1860 replacement. That 1860 church was dedicated by Reverend Phelps and was later used by Union soldiers as a temporary camp while moving through this part of what is now West Virginia in 1863.

The Union army consisted of local men as well as the 23rd Ohio Volunteer Infantry Regiment. These soldiers passed through the area and utilized the church and its grounds as a camp. Men were encamped here in June of 1863, until around the time they were sent to Charleston in July. (Hawks 2018) During this time, the location was graced with the presence of two future U.S. Presidents. At that time Major William McKinley and also then Colonel Rutherford B. Hayes stayed at the camp during a portion of time in 1863, the same year West Virginia was granted statehood.

After the war, the Methodist Episcopal Church at Forest Hill saw divisions between members who supported the Southern Methodists. The southern faction was led by Reverend Caddin Wiseman in 1867 who served as the first preacher under the new organization Methodist Episcopal Church South. Members who opposed this faction locked the building at one point, but many either changed their position, left the church, or moved to Ohio and other areas.
Sources
Hawks, Steve A.. 23rd Ohio Volunteer Infantry Regiment. Civilwarintheeast.com. . Accessed February 01, 2019. civilwarintheeast.com/us-regiments-batteries/ohio/23rd-ohio-infantry/.

Forest Hill Methodist Church, Forest Hill District, Summers County, W. Va.. West Virginia History On View. . Accessed February 02, 2019. https://wvhistoryonview.org/catalog/051203.

Williams, T Harry. American Civil War: The 23rd Ohio Volunteer Infantry Regiment. Historynet.,com. June 12, 2006. Accessed January 19, 2019. https://www.historynet.com/american-civil-war-the-23rd-ohio-volunteer-infantry-regiment.htm. Reposted with permission from the Civil War Times Magazine October 1997