Capture of Savannah Historical Marker
Introduction
This historical marker commemorates the capture of Savannah by British forces on December 29, 1778. The British occupation of the city was part of a larger operation to secure control and quash pro-American sentiment in this part of the South in 1778. As part of that mission, British General Sir Henry Clinton sent troops south with Lieutenant Colonel Archibald Campbell. The British had more sympathizers in the South than New England and the Chesapeake, but their hopes of gaining control of the Southern colonies fell short of their goal. American troops were greatly outnumbered and the British regained control of Savannah and took many captives, but few American colonists actively supported the British as the war continued and Britain failed to make a compelling case for remaining a colony of the empire.
Images
The British leader, Archibald Campbell, that traveled from New York to Savannah Georgia with his troops to regain control of the colony.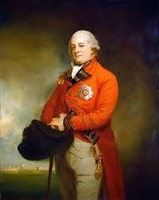 The Capture of Savannah marker, located in Savannah Georgia.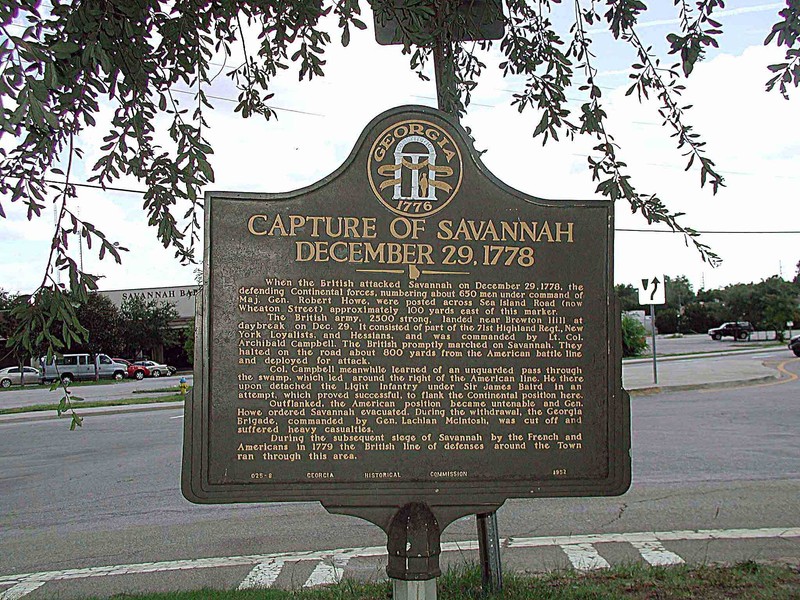 Backstory and Context
On December 29, 1778, British forces captured Savannah. The British were focusing on capturing the leading cities as well as crushing the small army of American commander Robert Howe. Archibald Campbell led British troops and their capture of the city was only the first of many parts of the empire's southern strategy. The British were trying to regain control of the Southern colonies by appealing to the Loyalist sentiment, but most Southerners were lukewarm in their support for either side. While some British commanders mobilized enslaved persons as soldiers and laborers by promising freedom, this strategy turned white colonists against the Crown and was not a prominent feature of the war in this region.
The British force that entered Savannah consisted of about 2,500-3,600 troops while the American rebels near Savannah only commanded 650-900 men. General Henry Clinton, sent Lieutenant Colonel Archibald Campbell and his troops from New York to attack Savannah. In addition, the commander of British forces in Florida, General Augustine Prevost, was sent to Georgia to help with the larger mission of controlling the Southern colonies.
Britain's troops from New York on December 23rd and Campbell quickly recognized his substantial numerical advantage. Campbell was able to capture a large group of the American army and took them as prisoners. The British also captured Sunbury and Robert Howe retreated with only around 340 soldiers. With about half of his force captured, killed, or deserting, General Howe was discredited in the eyes of many American military leaders and later removed from his independent command.
Sources
Bluhm, Raymond K. Capture of Savannah. Encyclopedia Britannica. December 22, 2018. Accessed February 17, 2019. https://www.britannica.com/event/Capture-of-Savannah.

British capture Savannah, Georgia. History. November 13, 2009. Accessed February 17, 2019. https://www.history.com/this-day-in-history/british-capture-savannah-georgia.




Additional Information