Old Gymnasium, West Virginia Wesleyan College
Introduction
The Old Gymnasium, which is now only represented by a plaque, played a major role on campus from 1912 to 1974. It not only housed athletic activity on campus, but is where the West Virginia High School Basketball Tournament was born and soldiers were housed in World War I.
Images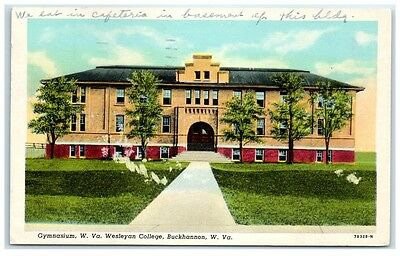 A plaque is located near "The Rock" to memorialize this important building.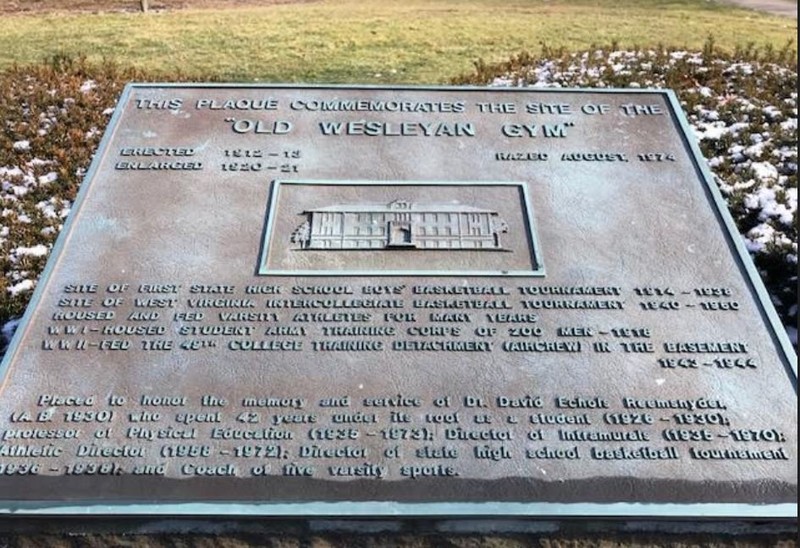 The interior of the Old Gymnasium.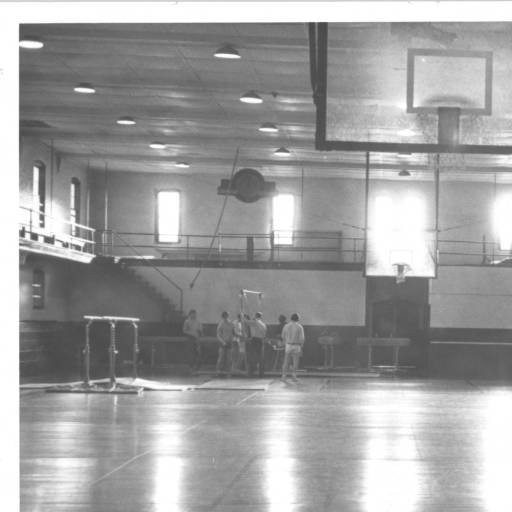 Backstory and Context
Built it 1912 as a facility for physical education and as the center for the growing interest in sports, the Old Gymnasium is where the first West Virginia High School Basketball Tournament was born in 1914. It was held here from 1914-1938. In addition, the West Virginia Intercollegiate Basketball Tournament was held here from 1940-1960.
During World War I, 200 members of the Student Army Training Corp was housed here, and in 1943-1944 the 49th College Training Detachment (Aircrew) was fed here in the cafeteria located in the basement.
Harry Adams Stansbury was a major figure in connection with the Old Gymnasium - first as a student and then as a coach and athletic director.
Many social activities were also held in the building through the years, such as dances and other celebrations.
Sources
DreamersandGiants.com. Harry Adams Stansbury. https://dreamersandgiants.com/bio-stansbury-harry-adams/

West Virginia Wesleyan College Bulletin. 1913.