Camp White Military Museum
Introduction
Camp White was a military training camp established in January 7, 1942 as a response to the Japanese attack on Pearl Harbor. This camp was established to train combat engineers during the second World War. The training grounds consisted of a central housing area for lodging and services, and also consisted of two ranges for training exercises. It also served as a prison of war camp during the second World War.
Images
Showing the vast amounts of Military History Camp White has to offer.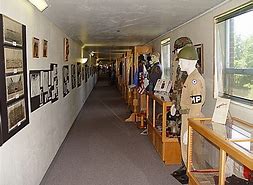 Backstory and Context
On September 15, 1942 the camp was officially named after George A. White a general of the national that recently died. Nearly a week after the attacks on Pearl Harbor the us government issued 27 million dollars to turn the Agate Desert into the the camp white that we know today.

Aside from serving as a POW camp at some points it also trained many man that served during the second World War. These men served during the Oregon Maneuver combat exercise in the fall of 1943. At the peak of the camps occupancy it had 50,000 acres and had 40,000 people which in fact made it the second largest city in Oregon at the time.

The camp was deactivated in 1946 after the second World War, the post office stayed active after that until 1960, and once the name of the town changed to White city the town has been named that ever since.


Sources
Museumsusa. April 02, 2015. Accessed February 17, 2019. http://www.museumsusa.org/museums/info/8979.





Camp White. The Oregon Encyclopedia. . Accessed February 17, 2019. https://oregonencyclopedia.org/articles/camp_white/#.XGmo9_ZFzcc.



Camp White Story. SOPTV. . Accessed February 17, 2019. http://www.soptv.org/camp-white-story/#popup1.