Oliver Wolcott House
Introduction
A National Historic Landmark, this Colonial-era home was built by its namesake and prominent political figure of the period, Oliver Wolcott Sr. (1726-1797). Wolcott was a signer of the Declaration of Independence and the Articles of Confederation, served as a major general of the state militia during the Revolutionary War, and served as Governor of Connecticut from 1796-1797. The house is further significant for its association with other notable figures of the era who visited Wolcott, including future first president George Washington. Additionally, Wolcott's son and future governor, Oliver Wolcott Jr., was born here in 1760. The house is privately owned today but can be viewed from the street.
Images
The Oliver Wolcott House was built in 1753 and is National Historic Landmark.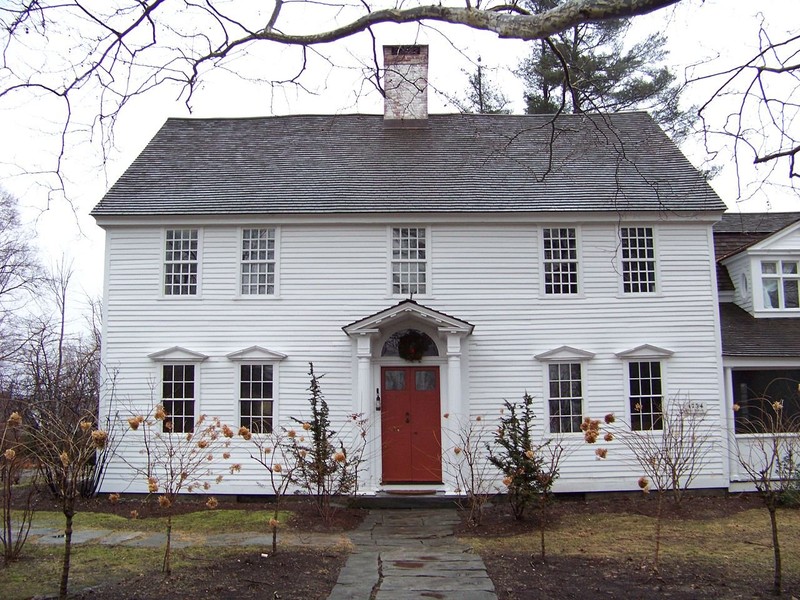 Oliver Wolcott (1726-1797) was the 19th governor of Connecticut.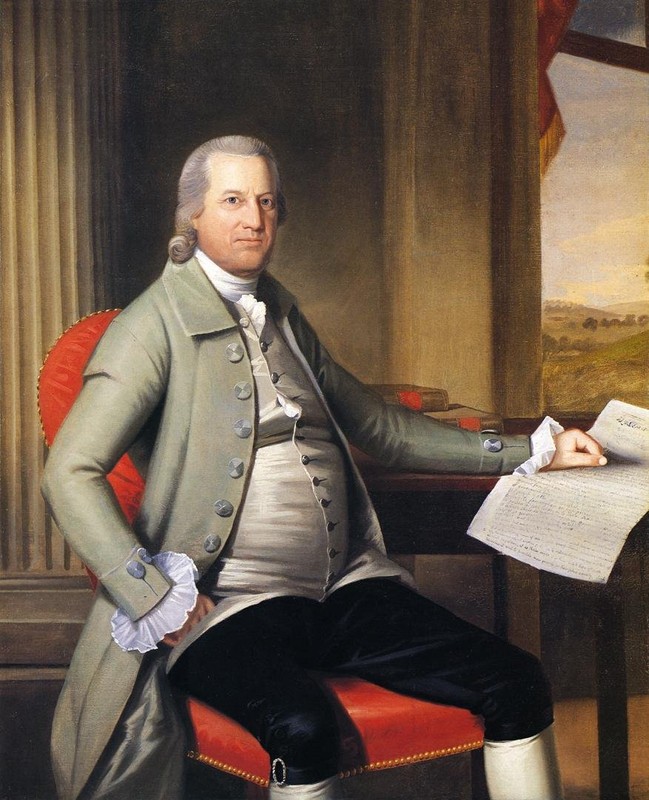 Backstory and Context
Oliver Wolcott was the son of Roger Wolcott, who was the 13th Governor of Connecticut. Wolcott (Oliver) attended Yale College and graduated in 1747. For a few years, he studied medicine but moved to Litchfield in 1751 where he became its first sheriff and remained in the position for 20 years. He got married in 1775 to a woman named Laura Collins and they had five children. He held a number of political and legal positions in his lifetime: deputy for Litchfield, member of the state upper house, judge (probate court and county courts), and delegate to the Continental Congress.

During the war, he served as a major, colonel, and brigadier general. In 1776, he led 14 units to New York City to help defend the city with General Israel Putnam. Then in December, he was given command of the 6th Connecticut Militia brigade. He participated in the Battles of Saratoga (September 19-October 7, 1777). Wolcott displayed excellent leadership during the battles. In one example, on his own volition he led a force of 309 cavalry to reinforce General Horatio Gate's army along the Hudson River in Northern New York. As a result of his efforts, he was promoted to major general in command of all Connecticut militia. His primary task in this role was to defend the Connecticut seacoast against British raids.

After the war, Wolcott was elected lieutenant governor in 1786 and then governor in 1796. He died the following year in December and is buried in East Cemetery here in Litchfield.
Sources
Mahoney, Patrick J. "Soldier, Patriot, and Politician: The Life of Oliver Wolcott." Connecticut Humanities. Accessed February 14, 2019. https://connecticuthistory.org/soldier-patriot-and-politician-the-life-of-oliver-wolcott.

Snell, Charles W. "Oliver Wolcott House." National Park Service - National Register of Historic Places Nomination Form. November 11, 1971. https://npgallery.nps.gov/NRHP/GetAsset/NHLS/71001011_text.

Taylor, Candace. "An 18th-Century Historic Home in Litchfield Gets an Update." July 29, 2015. The Wall Street Journal. https://www.wsj.com/articles/an-18th-century-historic-home-in-litchfield-gets-an-update-1438182597.

Photos: Wikimedia Commons
https://en.wikipedia.org/wiki/Oliver_Wolcott_House#/media/File:OliverWolcottHouse_345.jpg

Additional Information