Eric Sloane Museum & Kent Iron Furnace
Introduction
This historical site features two attractions of note: the Eric Sloane Museum and the 1826 Kent Iron Furnace. The museum is the recreated studio of Eric Sloane (1905-1985), a prominent 20th century American landscape painter, illustrator and writer. Some of his paintings are on display as are his collection of hand tools. There is also a recreation of a cabin featured in his book "Diary of an Early American Boy: Noah Blake." The iron furnace is a large stone structure with a gothic arch located near the museum. It was built in 1826 and produced pig iron for nearly 70 years. There is an exhibit in the museum that describes the history of the local iron industry and visitors can walk on a trail with interpretive signs.
Images
The Eric Sloane Museum features a recreated studio, Sloane's tool collection, and exhibits on the Kent Iron Furnace.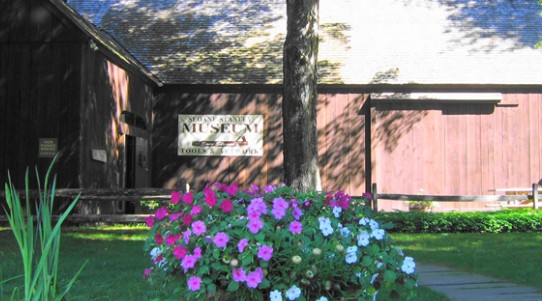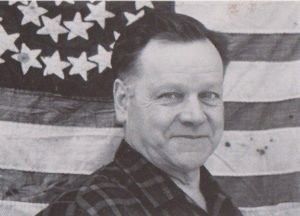 Backstory and Context
Eric Sloane was born on February 27, 1905 in New York. His love for art began at a young age. He studied painting with neighbor Frederick Goudy, who is known for creating typefaces (fonts) such as the Goudy Type. He ran away from his family at age 14 and worked his way across the country painting signs on barns, buildings and stores. He eventually settled in New Milford, Connecticut, where he started to paint landscapes in the Hudson River School style. At some point during these years he gained an strong interest in the sky, clouds (and the weather in general), and learned how to fly. Famous aviator Amelia Erhardt bought one of his first cloud paintings. In fact the largest cloud painting he created takes up an entire wall of the Smithsonian Air and Space Museum in Washington D.C.

Over his lifetime, Sloane created over 15,000 paintings. He usually painted every day, morning and afternoon. In the 1950s, he then made his way to Taos, New Mexico where he lived with the Pueblo Indian tribe and painted landscapes that emphasized the sky. He was also interested in early American architecture and tools, and American folklore and rural wisdom, writing and illustrating many books on these subjects. Other notable achievements including receiving commissions from the U.S. Air Force and creating the first televised weather reporting network, which was comprised of farmers who called in to report weather conditions. Sloane died of a heart attack on March 5, 1985 in New York City.



Sources
Clouette, Bruce. "Kent Iron Furnace." National Park Service - National Register of Historic Places Nomination Form. October 5, 1977.
https://npgallery.nps.gov/GetAsset/a399ad7b-5819-425e-8f29-f81cf4f4fc7e.

"Eric Sloane Museum, Kent." State of Connecticut Department of Economic and Community Development. Accessed February 12, 2019.
https://portal.ct.gov/DECD/Content/Historic-Preservation/04_State_Museums/Eric-Sloane-Museum-and-Kent-Iron-Furnace.

Smith, Marshall. "A Short Biography of Eric Sloane." EricSloane.com. November 21, 2012. http://www.ericsloane.com.
Additional Information