Old Tennent Church and Cemetery
Introduction
This Calvinist meetinghouse, found in 1692, also served as a hospital for the wounded during the Battle at Monmouth in 1778.
Images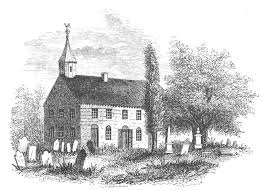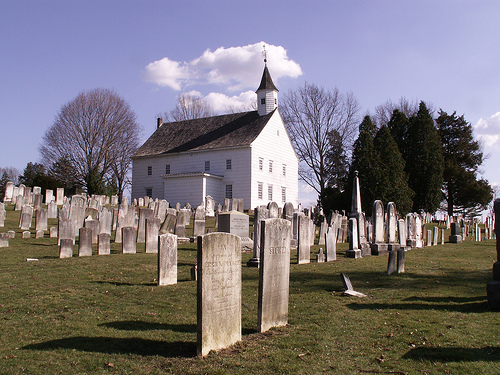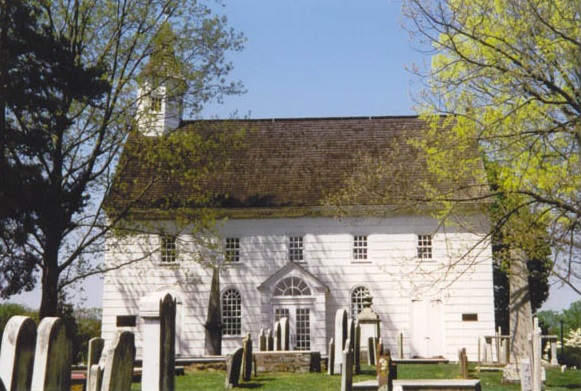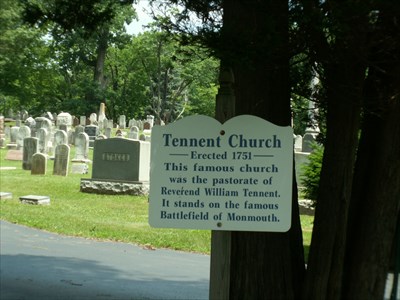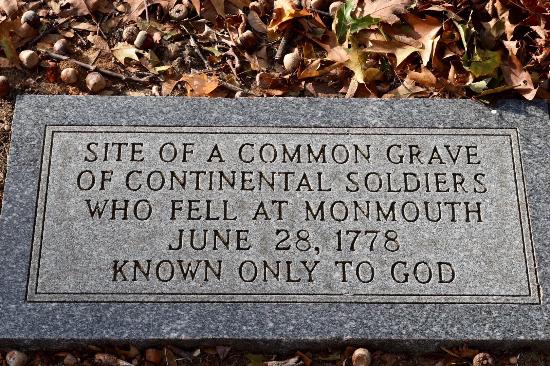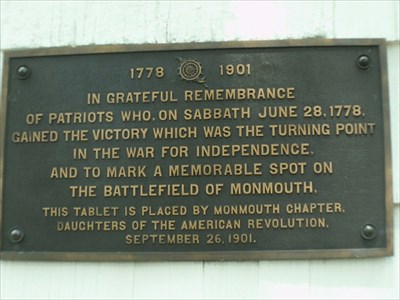 Backstory and Context
The Old Tennent Presbyterian Church has existed continuously since being founded in 1692. Prior to the institution being founded during early American colonization, England, Ireland, and Scotland were ruled by the last Roman Catholic monarch King James II and VII. His reign is primarily noted for struggles with religious intolerance. A group of Calvinists facing severe religious persecution for their beliefs fled Scotland looking for religious freedom, and settled into this region of New Jersey. The Scottish settlers established the Presbyterian Meeting House in Marlboro and in 1731, the church was moved 5 miles away and became the church that currently stands today.

Being one of the thirteen original colonies, New Jersey has a rich history pre/post-revolution and is home to battlefields of the colonial conflict with England. Old Tennent Church is situated diagonally from where the Battle of Monmouth occurred. On June 28, 1778, during the battle, the church's close proximity to the battleground gave the church a vantage point for it to serve as a temporary hospital for the wounded.

Old Tennent Church has been forever scarred from the Battle of Monmouth. The blood of the wounded still stains the pews within the church and can be seen today. There are also damaged grave stones which were destroyed by cannon fire, and musket ball holes adorn the aging graves. Notably, a commander of New Jersey's Patriot Militia, Joshua "Jack" Huddy's grave is among the burial grounds of Old Tennent Church. The First Presbyterian minister to be trained in the New World, John Boyd, is also buried there.

Namesake:
After construction, Old Tennent Church was named in the memory of pastor William Tennent. William Tennent was born in Scotland in 1673 and in 1706 in the Church of Ireland, Tennent was ordained. In 1718, he settled in the colony of Pennsylvania and became the pastor at Neshaminy-Warwick Presbyterian Church- which is now known as Warminster located in Bucks County, Pennsylvania.

Old Tennent Church received recognition on the National and State Register of Historic Places in 2001.

Sources
Bluhm, Raymond K. "Battle Of Monmouth." https://www.britannica.com/event/Battle-of-Monmouth-1778.

"The Great Awakening." http://greatawakeningdocumentary.com/exhibits/show/biographies/william-tennent.


Additional Information