Daniel Benton Homestead Museum
Introduction
Owned and operated by the Tolland Historical Society, the Daniel Benton Homestead is a historic farm dating to the 18th century. Six generations of the Benton family lived in here. The museum explores the lives and times of the first three generations. It has been restored and was largely unaltered over the years. Interestingly, the cellar was used to house British and Hessian (German) prisoners during the Revolutionary War. The Benton family owned the property until 1932 when Florrie Bishop Bowering, a radio personality and dietician at the University of Connecticut, bought it. She lived here until she passed away in 1968. The next year, the new owners donated it to the Society, which opened it as a museum in 1970.
Images
The Benton Homestead dates to the 18th century and is now a museum.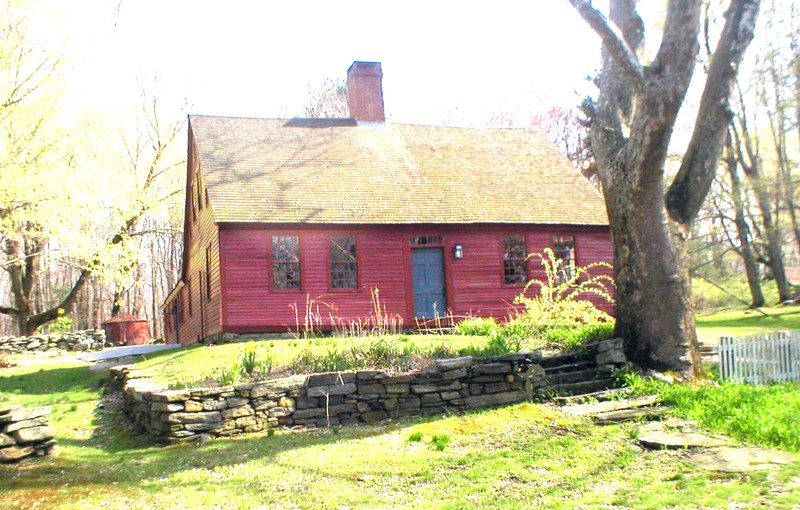 Sources
"About the Daniel Benton Homestead Museum." Tolland Historical Society. Accessed February 10, 2019. http://tollandhistorical.org/daniel-benton-homestead.
Additional Information