Cedar Point
Introduction
Cedar Point is 364 acres located in Sandusky, Ohio. It is second in the world for having the most roller coasters and the second-oldest operating amusement park in North America. Known as "America's Roller Coast", it is home to more than 150 attractions, 18 being award-winning roller coasters. Not just that, it is home to a waterpark, numerous resort destinations, and other activities throughout the season. This area was home to fisherman, but then later advanced into one of the greatest amusement parks.
Images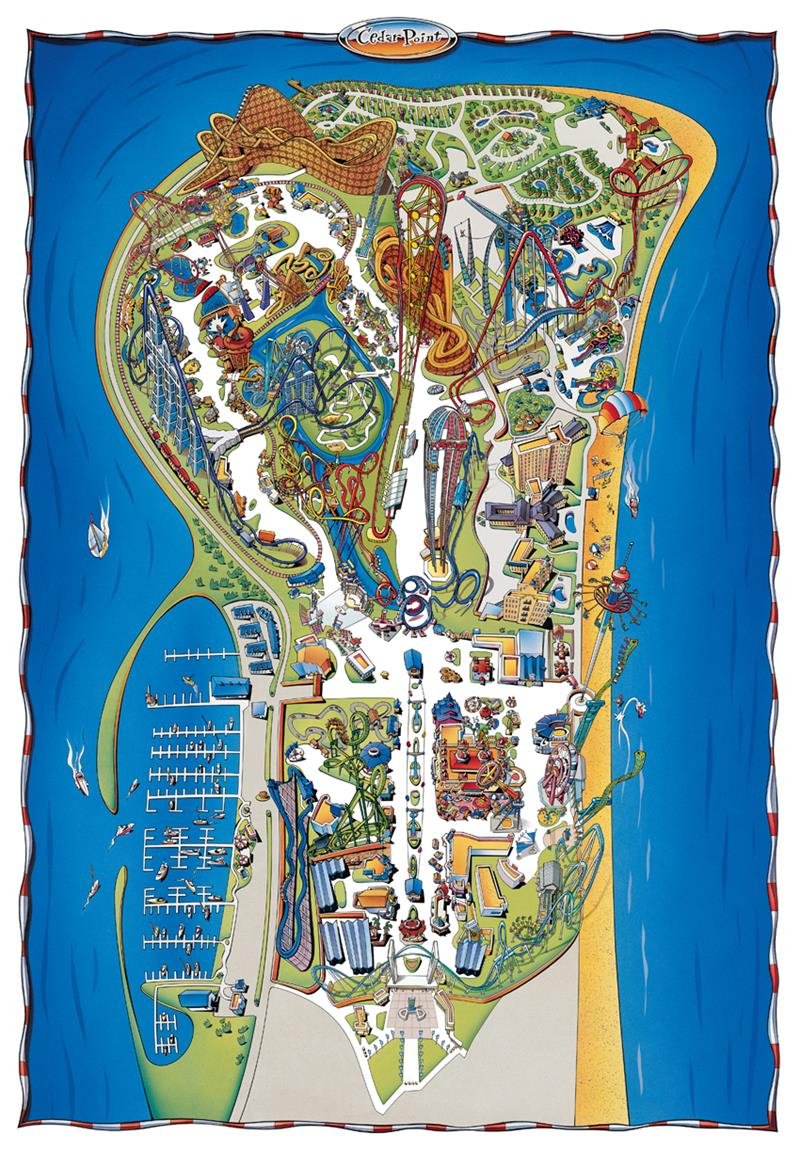 Top Thrill Dragster, 120 mph, 420 feet in 3.8 seconds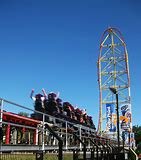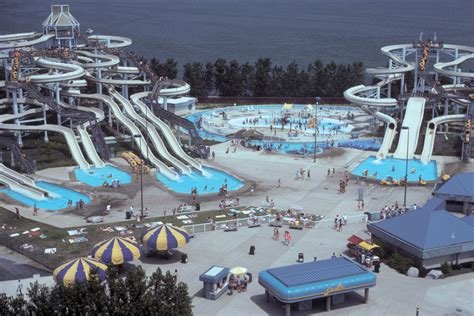 Backstory and Context
Cedar Point, the peninsula in northern Ohio, in between Lake Erie did not always start out as an amusement park. The lighthouse across the way provided a good spot for fishermen in the 1800s. It was also home to natural wildlife and the area was very dear to the locals. 1876, the peninsula was connected to a railroad, bringing change to the area. It brought tourists to the region, which developed the want to grow even more. Attractions like, bathhouses, picnic areas, and beaches were brought to the district which contributed as Cedar Points first season in 1870. It eventually became around the area. it was a cheap thing to do with the whole family. Over the years, it would gain its popularity by rapid and constant expansion which brought new and fun attractions to the area.

In 1892, Cedar Points first roller coaster was built, the Switchback Railway. After many years of positive feedback from this area, Cedar Point Pleasure Resort & Company purchased the site for $256,000, in 1897. Tourists would come by railroad over the next several years. It increased sales, which let new hotels and resorts open up. In 1905, Hotel Breakers opened. With this added right beside the park, it brought in more popularity to the area. It was popular because of the price, the location and the amenities that it offered. In the same year, The Coliseum was opened. The dance floors would host people and bring in popular bands.
They then started offering visitors to travel to the area via steamship. Automobiles came along quickly after, bringing more people to the area. During the great depression and war, Cedar Points attendance dropped, attractions were degraded and the park was slowing down. They put all support on the beaches and other attractions. The area next to Cedar Point was bought by a man to become a bird sanctuary in 1954. This brought more tourism. In 1956, George Roose and Emile Legros bought Cedar Point's land that year. They wanted to turn it into a housing development. They then decided to keep the park and turn it into, "Disneyland of the Midwest." Numerous improvements were made and it made the park grow larger. By 1965, they recorded two million visitors. By 1970s, the company began purchasing other amusement parks in the United States. The business is now known as Cedar Fair, L.P. As Cedar Point continued to grow and adapt, in 1988 Soak City Water Park became part of the packaged deal. It is a waterpark right next to Cedar Point. It gives thrill-seekers an opportunity to cool off but still have fun.

Cedar Point has won many awards and has also broken many records. Gemini, Magnum XL-200, Mean Streak, Raptor, Mantis, Millennium Force, and Top Thrill Dragster have been the world record setters for roller coasters around the world. With this and the amount of roller coaster fans that come every year, Cedar Point was named, "Roller Coaster Capital of the World." Till this day, it is considered a great place for the whole family. This area brings in over 9,000 different types of jobs. With help of the locals and of course its ancestors, Cedar Point has come a long way from the beginning.


Sources
Cedar Point. Ohio History Central. . Accessed February 12, 2019. http://ohiohistorycentral.org/w/Cedar_Point.

Thea Awards 2018. Tea Connect. . Accessed February 18, 2019. http://www.teaconnect.org/Thea-Awards/Past-Awards/index.cfm?id=7414&redirect=y.

Mayntz, Melissa. History of Cedar Point. lovetoknow. . Accessed February 18, 2019. https://themeparks.lovetoknow.com/History_of_Cedar_Point.


Additional Information