Beck Chapel
Introduction
Dedicated as part of the graduation festivities in 1957, Beck Chapel is a landmark on the Indiana University campus. Frank Orman Beck and his wife, Daisy Woodward, envisioned a quiet place where students and faculty could spend time in meditation or prayer. Beck Chapel is a nondenominational chapel and is home to several sacred symbols which represent several world religions.The chapel symbolizes a higher search for religious tolerance and unity on IU's campus. There are six-stained glass windows on the west end of the building designed by IU fine arts professor Rudy Pozzati, and crafted by a Bloomington-based glass-cutter Kelly Cunningham.
Images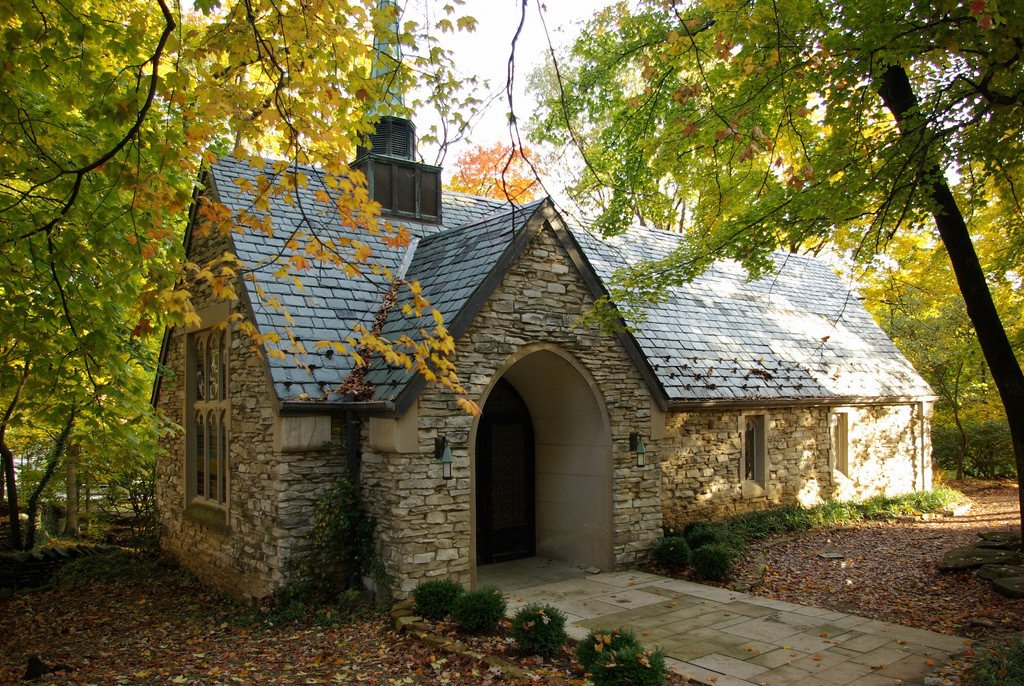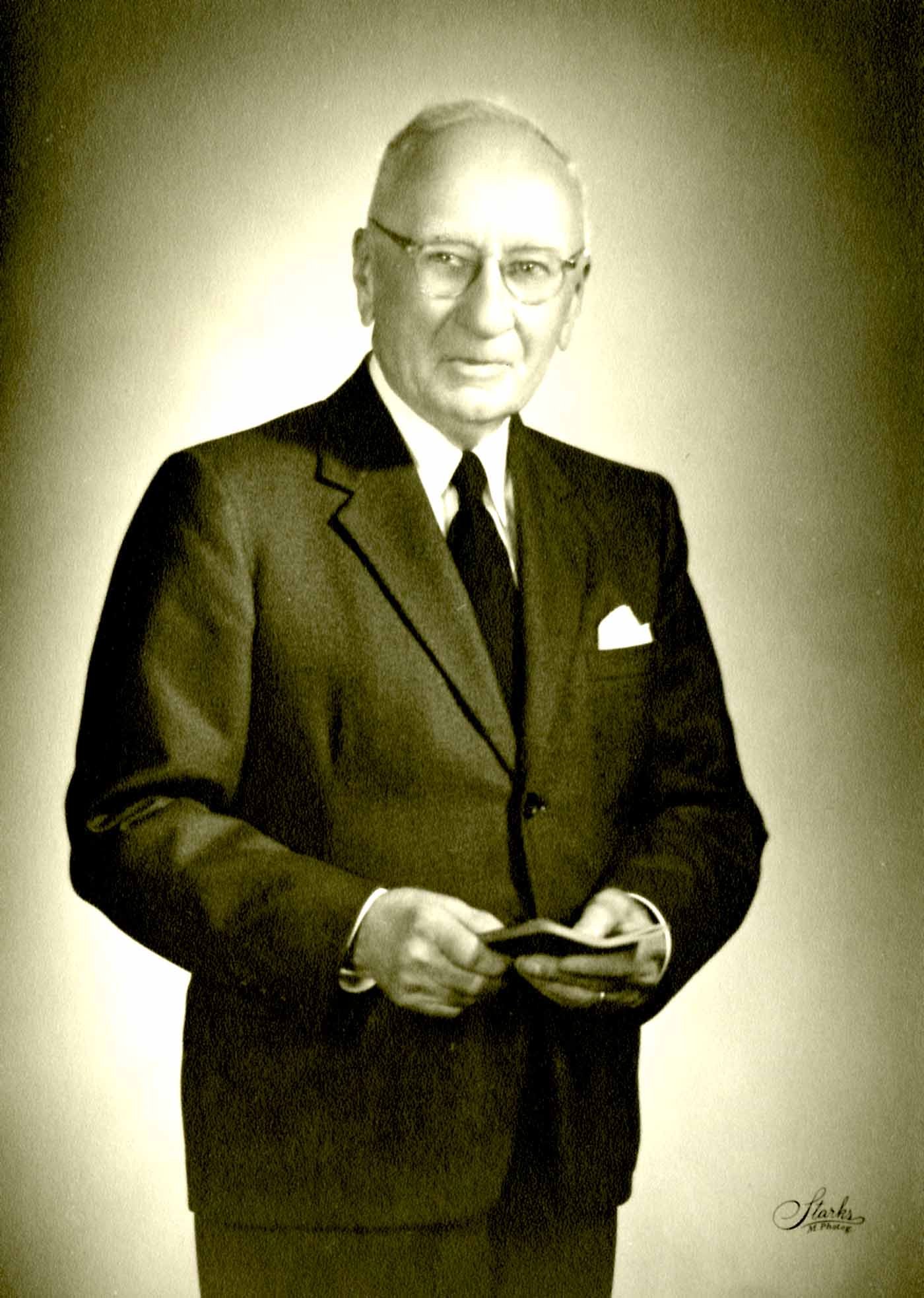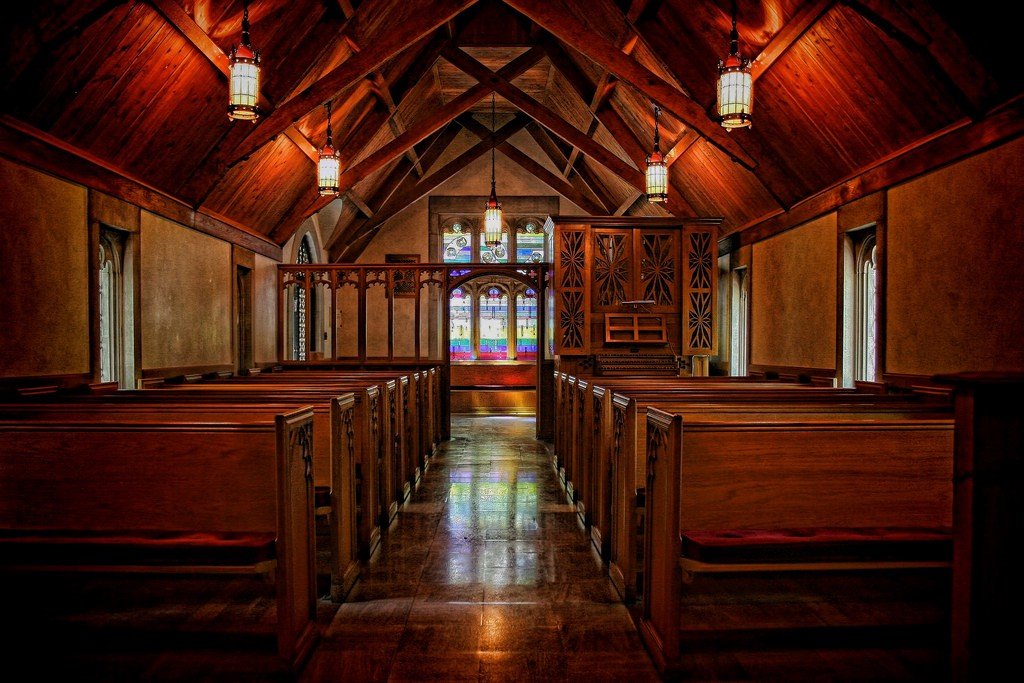 Backstory and Context
Frank Orman Beck graduated with his bachelor's degree from IU in 1894 and his master's in 1895. Both of his degrees were in comparative literature. The Becks moved to Chicago, where he spent several years as a teacher, minister, and social worker. He and his wife returned to Bloomington after retirement, and Beck accepted the executive secretary position of the University Committee on Religion. This position was developed by Herman B. Wells and was one of his first initiatives as university president. The Becks wanted a quiet place on campus where students and faculty could meditate and pray away from the noise and stresses of everyday campus life. The chapel has several sacred symbols representing various religions including a gold, hand-painted copy of the Quran; a wood-cut printed book of Genesis written in Hebrew; a Torah; a Bible; and the Dhammapada, a collection of Buddhist scriptures. To the east of the chapel's sanctuary are pieces of marble from the altar floor of the Sistine Chapel and St. Paul's Cathedral. The Beck chapel has become a popular spot for weddings and christenings 
Sources
Briscoe, Baliey. Beck Chapel: Steeped in more than 60 years of history. News at IU Bloomington. August 07, 2017. Accessed February 05, 2019. https://news.iu.edu/stories/2017/08/iub/inside/07-beck-chapel-history.html.
Additional Information