YMCA of the Rockies - Sweet Memorial
Introduction
This building was named after William E. Sweet, who was a successful investment banker in Denver Colorado. He was elected President of the Denver YMCA at age 22, joined the YMCA National Council at age 35, and was the 23rd governor of Colorado between 1922 and 1924. He pledged $25,000 towards constructing a YMCA building in Denver and was instrumental in establishing YMCAs across Colorado. Sweet attended the 1907 meeting of the Western Conference of the YMCA and led a small group across the Continental Divide to the site of the Wind River Lodge, where he proposed the 1908 encampment meeting be held.
Images
Sweet Memorial Building- 1960s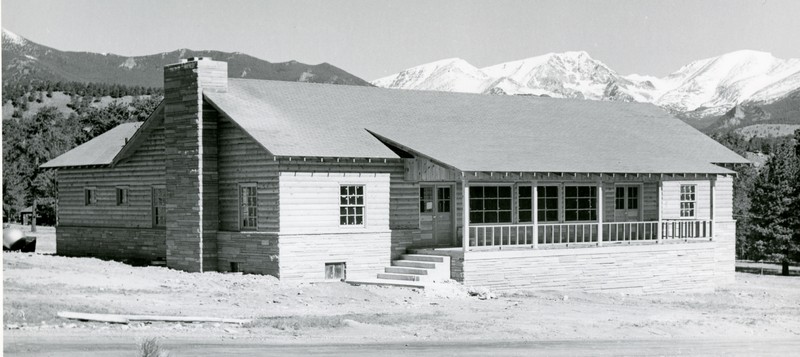 Fireplace inside Sweet Memorial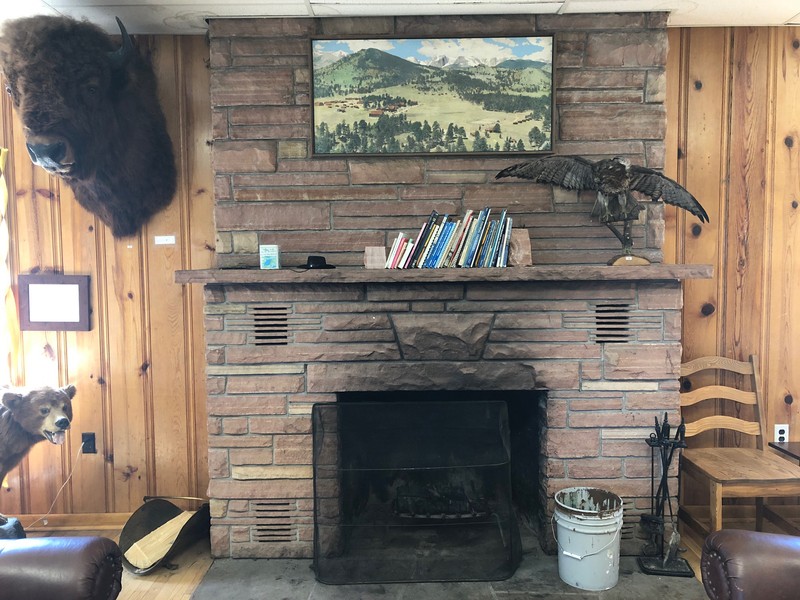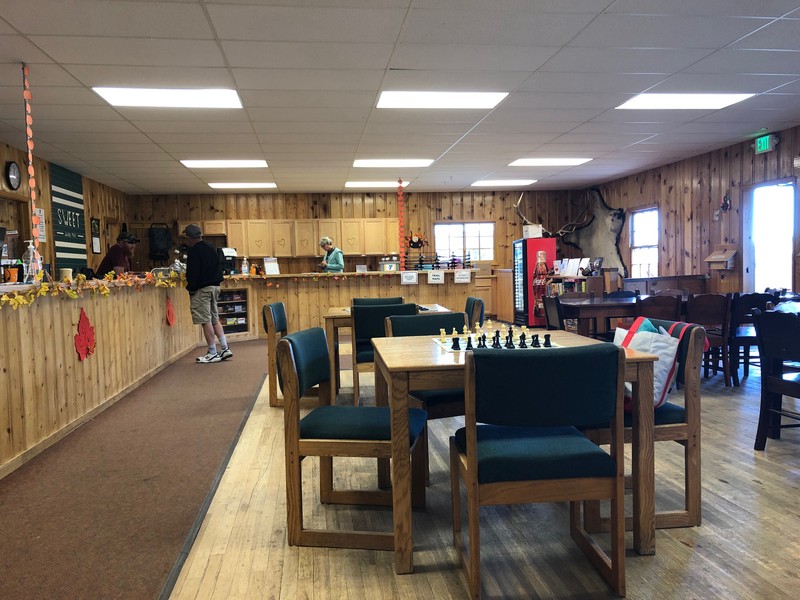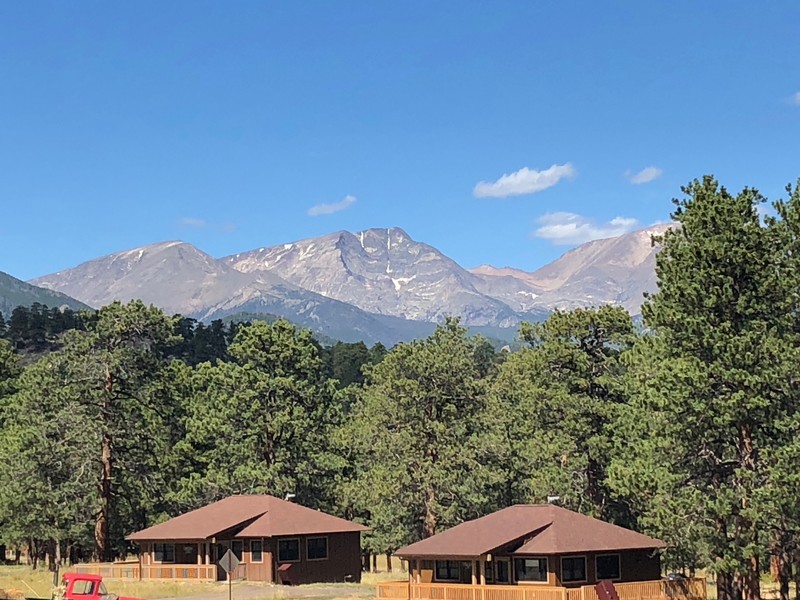 Backstory and Context
The Sweet Memorial building was constructed in 1960 and named after William Sweet. It became the permanent home of the Program Department. Prior to 1960, program activities were scattered throughout the camp and were crammed into any available space. For the first few years, Sweet Memorial also served as the winter office for the YMCA of the Rockies, as the main Administration Building was not winterized. Although the Sweet Memorial dates from the mid-twentieth century, it mirrors the Western Stick architectural style present throughout the camp and uses red sandstone, which is found along Highway 36 around Lyons and the St. Vrain River, as opposed to the river rock or gneiss rock found in other camp buildings. Inside, knotty pine paneling - a mid-century style - covers the walls, while the fire place is constructed from the same sandstone found on the exterior.
William Sweet led a group of six hikers on a 25 mile journey from the Grand Lake Encampment over the Continental Divide, after having been elected President of the Board of Directors, to the original site of the Wind River Lodge. Look towards Mount Ypsilon: you will experience the same view that those men did. Do you see the 'Y' in the mountain? The story goes that Sweet proclaimed the "Y" as God's message that the YMCA belonged in the vicinity. It was then, that he proposed the 1908 encampment be held at the Wind River Lodge however,others on the Board of Directors suggested returning to Grand Lake again for the 1908 Encampment. Sweet prevailed and the 1908 Encampment was held in Estes Park with 93 delegates attending from 9 states and even a delegate from Korea. It was a success and the following spring in 1909, the YMCA purchased 334 acres and various buildings from The Estes Park Land and Development Co. for $8,500.00, and the YMCA of the Rockies was launched. 
The Sweet family continues to be a strong supporter of the YMCA of the Rockies.
Sources
Melton, Jack R. Melton, Lulabeth. YMCA of the Rockies: Reflections, Traditions and Vision. Estes Park, CO. YMCA of the Rockies, 2006.