Marble Springs State Historic Site
Introduction
Marble Springs is the last remaining home of John Sevier, Tennessee's first governor. Sevier was born in Virginia and gained prominence as a Revolutionary War hero. He lived on this 350-acre farm (now down to thirty-five acres) from 1801 to 1815. He named it Marble Springs because of the Tennessee Rose Marble that was quarried nearby and the natural springs that flowed around the property. Today, Sevier's log cabin and some on-site, reconstructed historical buildings educate the public about life in the early nineteenth century.
Images
Marble Springs. Photo by Brian Stansberry.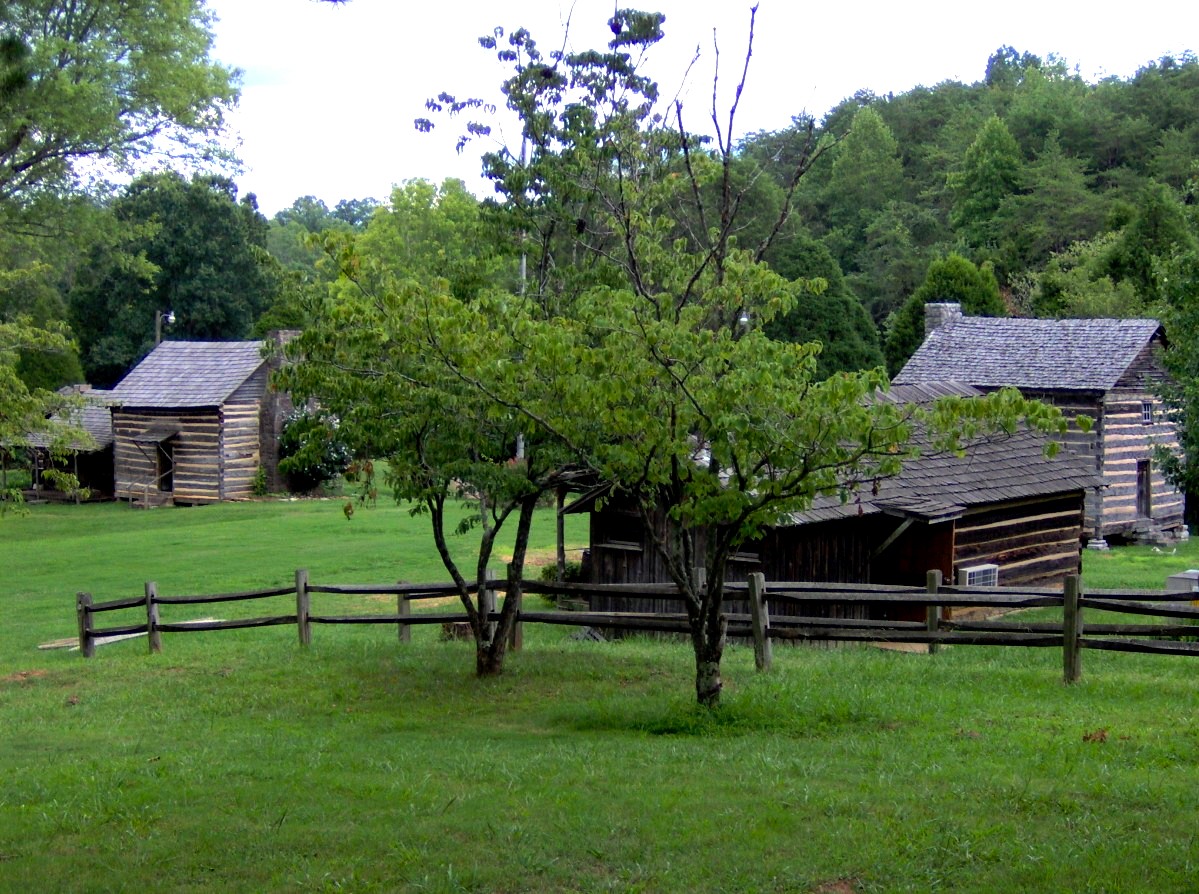 Backstory and Context
John Sevier was born in Virginia in 1745. He became a Revolutionary War hero during the 1780 Battle of Kings Mountain. After the war, Sevier served as the only governor of the "Lost State of Franklin" from 1784 to 1788. He is also notable for being the first member of Congress to be elected west of the Appalachian Mountains. In 1796, when Tennessee achieved statehood, he became governor. Sevier ultimately served six terms as governor from 1796 to 1801 and from 1803 to 1809. He and his family lived at this farm periodically until his death in 1815. Three years later, James Dardis purchased the property.
In 1941, the state of Tennessee bought Sevier's log home and its surrounding forty acres. With the assistance of the Tennessee Historical Commission, the John Sevier Memorial Commission restored the property. It was opened to the public in 1964 and added to the National Register of Historic Places in 1971.
Today, there are several structures at Marble Springs that inform the public about the times in which John Sevier lived. A tavern, loom house, smokehouse, spring house, and cabin are open to walk through. The cabin features several original furnishings that belonged to the Sevier family. Marble Springs hosts events throughout the year, such as the Marble Springs Storytelling Festival, Sevier Days Arts and Crafts Show, Halloween "Haunt's and Haint's," and workshops. It can also be rented out for special occasions.
Sources
About Us. Marble Springs. Accessed February 01, 2019. https://www.marblesprings.net/about.

Chappelle, Anna. Marble Springs State Historic Site. National Geographic: Tennessee River Valley Geotourism. Accessed February 01, 2019. https://www.tennesseerivervalleygeotourism.org/content/marble-springs-state-historic-site/ten1406d3af2dc083276.

Marble Springs State Historic Site. Smithsonian Magazine. Accessed February 01, 2019. https://www.smithsonianmag.com/museumday/venues/museum/marble-springs-state-historic-site/.

Van West, Carroll. Marble Springs. Tennessee Encyclopedia. October 08, 2017. Accessed February 01, 2019. https://tennesseeencyclopedia.net/entries/marble-springs/.

Stansberry, Brian. Marble-springs-full-tn1. Wikipedia Commons. August 15, 2006. Accessed February 01, 2019. https://commons.wikimedia.org/wiki/File:Marble-springs-full-tn1.jpg. Photo source.


Additional Information