Grey Towers Castle
Introduction
Built by William Welsh Harrison, the 40-room Grey Towers Castle is located on the campus of Arcadia University. Construction of one of the few American castles began in 1893 and was completed in 1898. Harrison employed a young architect by the name of Horace Trumbauer to design a grandiose residence and Trumbauer did not disappoint. The home includes just about every element of a Medieval European castle, to include circular towers, battlements and gargoyles. After Harrison died in 1927, the estate was acquired by Beaver College, later Arcadia University, in 1929. Today, it is a multi-use facility that serves as a freshman dormitory, houses administrative offices and hosts various campus events. It was designated a National Historic Landmark in 1985.
Images
It's easy to see how Grey Towers took five years to complete.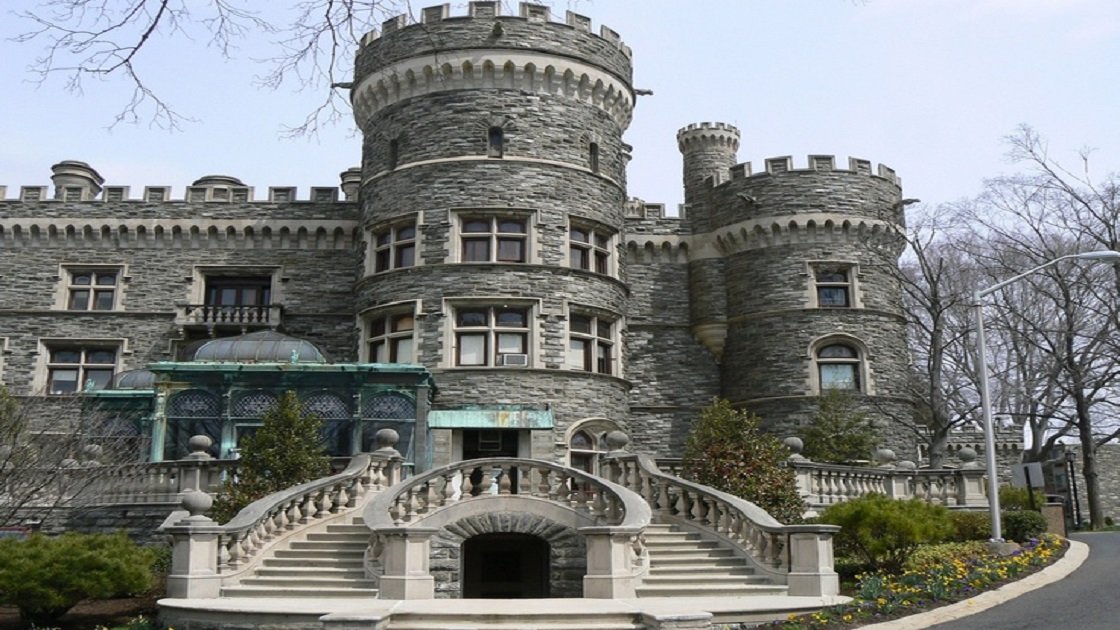 Grey Towers Great Hall with grand staircase.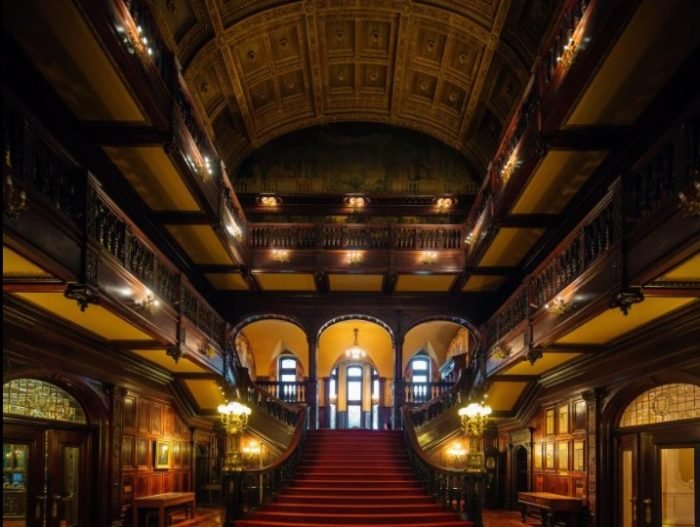 The castle's ornate Mirror Room.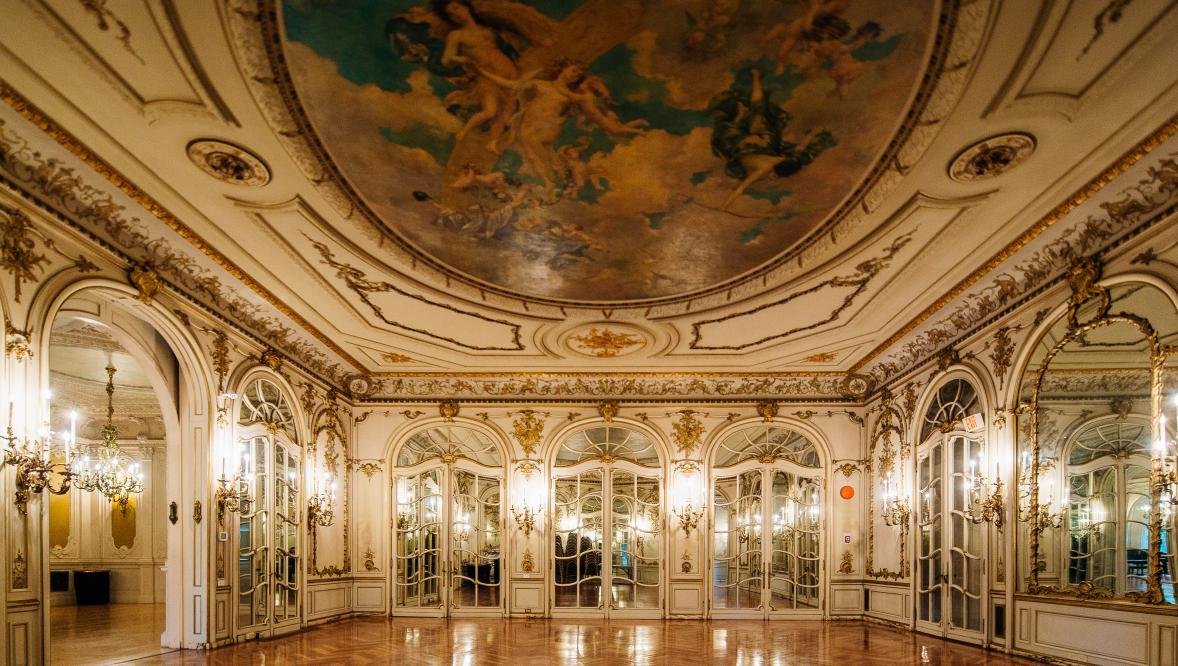 This aerial shot reveals Grey Towers massive size.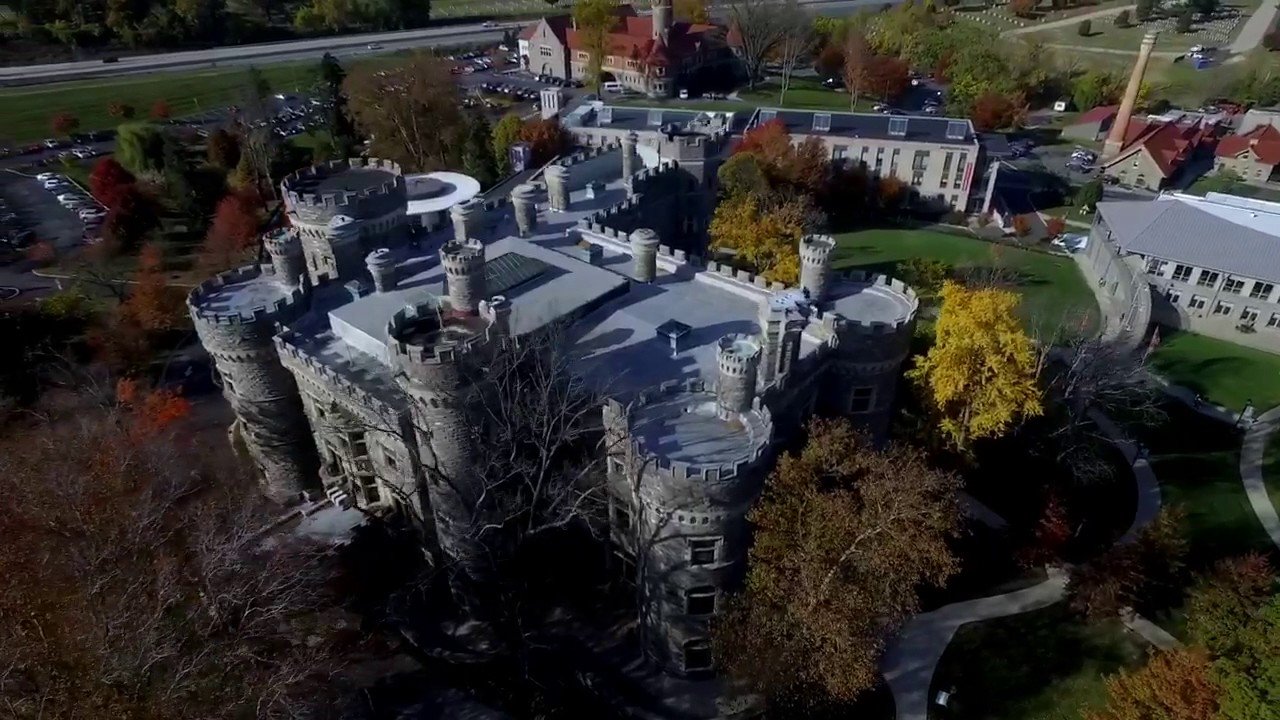 The enigmatic William Welsh Harrison who financed the building of Grey Towers Castle.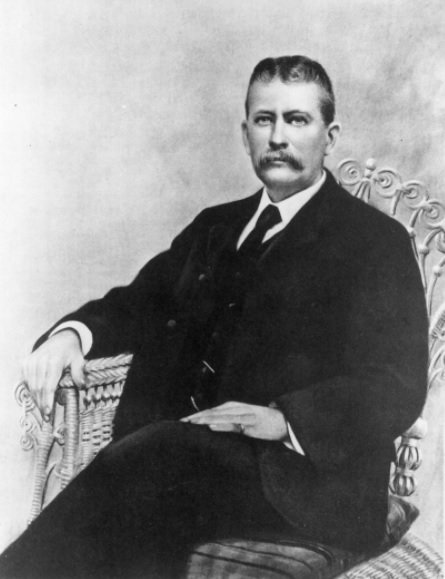 Backstory and Context
In 1881, William Harrison, co-owner of the Franklin Sugar Refinery, purchased the buildings and land, that was then known as Rosedale Hall Estate, from J. Thomas Audenreid. Harrison then proceeded to acquire neighboring land until his new estate totaled 138 acres. He next, in 1891, decided to enlarge the estate's main house and for that he acquired the services of 23-year old architect, Horace Trumbauer. Trumbauer would go on to design the Philadelphia Museum of Art and become one of the country's preeminent architects. Harrison also added a large gatehouse to his property and improved the existing stables.
Not long after the renovations to the main house were completed, it was destroyed in a fire that forced the Harrisons to seek refuge in the stables. Harrison took the home's destruction as an opportunity to build a new residence befitting his social status. Inspired by Alnwick Castle in Northumberland, England, Trumbauer designed a truly unique home for Harrison, an American castle. Using greystone from nearby Chestnut Hill, the castle began to take shape by the end of 1893, but would not be completed until 1898.
Indiana limestone was used for the window and door trims and local craftsmen carved the delicate woodwork used in Greystone's interior that was comprised of varying French styles. The homes 40 rooms featured Baumgarten tapestries, wood paneling, painted ceilings, and numerous fireplaces with majestic mantles. Grey Towers' three-story Great Hall is supported by a barrel-vaulted ceiling and along with its library, kitchens, and billiard, breakfast, dining, Mirror, Rose, music, and bed rooms, made it one of the country's largest homes at the time.
It is reputed that Mr. and Mrs. Harrison did not get along well and lived in separate wings of the castle. This anecdote has led to stories of the castle's clandestine passages being used to secret female servants to Mr. Harrison's quarters. Regardless, after he died in 1927, his widow sold the property to Beaver College for just over $712,000. Beaver College, founded in Beaver, Pennsylvania in 1853, had moved to nearby Jenkintown in 1925. After the purchase of Grey Towers, it operated dual campuses until they were consolidated at Grey Towers in 1962. The all-women's college began admitting men in 1973 and changed its name to Arcadia in 2001.
Today, Grey Towers is still the centerpiece of Arcadia and its third floor is used as a dormitory while the rest of the castle houses administrative offices and conference rooms. Its Rose and Mirror Rooms are utilized for lectures, panel discussions, and other academic activities, as well as dances, dinners, and memory nights. A student led group, the Society for Castle Restoration, is devoted to the castle's upkeep and hosts occasional tours during the year, to include those of the haunted variety usually around Halloween.
Sources
"The Story of Grey Towers Castle." Arcadia University. Accessed February 1, 2019. https://www.arcadia.edu/story/story-grey-towers-castle
DelSordo, Marlo. "The Story of Grey Towers Castle; Turns 120 This Year." Glenside Local. July 10, 2018. Accessed February 1, 2019. https://glensidelocal.com/grey-towers-castle-its-ghost-stories-turned-120-this-year/
Matthers, Kenneth. "National Register of Historic Places Nomination Form: Grey Towers Castle." Living Places. 1979, Accessed February 1, 2019. http://www.livingplaces.com/PA/Montgomery_County/Cheltenham_Township/Grey_Towers.html
McCue, Rae. "Hidden artifacts found in the Grey Towers Castle." Arcadia University Tower. February 5, 2009. Accessed February 1, 2019. https://arcadiauniversitytower.wordpress.com/2009/02/05/hidden-artifacts-found-in-the-grey-towers-castle/
Additional Information