Camp Mackall
Introduction
First established in 1942, Camp Mackall is a United States Army training site located west of Fort Bragg. The installation includes over 60,000 acres and was originally named Camp Hoffman. The site was later renamed in honor of Private John Thomas Mackall, one of the first paratroopers killed in combat. Private Mackall was assigned to Company E, 2nd Battalion, 509th Parachute Infantry Regiment and wounded during Operation Torch in North Africa. Private Mackall was evacuated to a British hospital and later died from his wounds on November 12, 1942. During WWII Camp Mackall served as a training site for the new Airborne Divisions of the United States Army, with all five divisions being stationed at Camp Mackall and neighboring Fort Bragg. Today, Camp Mackall is home to the U.S. Army Special Forces.
Images
First sight many soldiers see as they are entering Camp Mackall to earn the coveted Green Beret.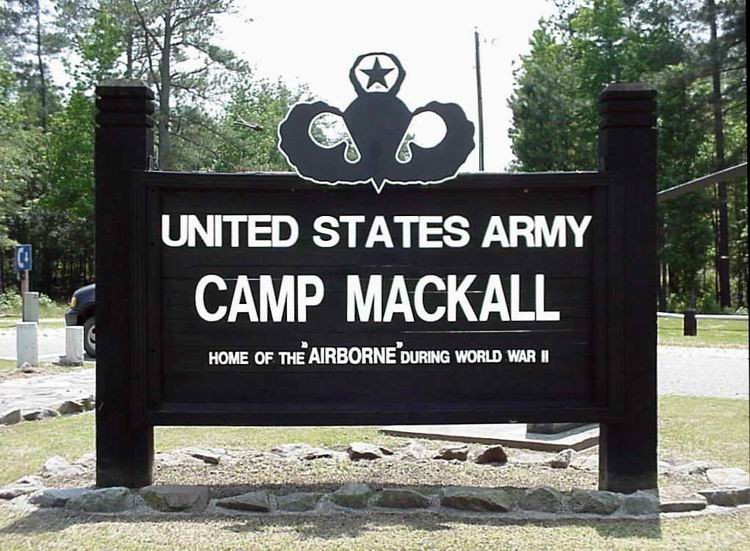 Camp Mackall was named after Private John Thomas Mackall who was one of the first Paratroopers killed in combat during a parachute assault on Algiers in North Africa in November 1942.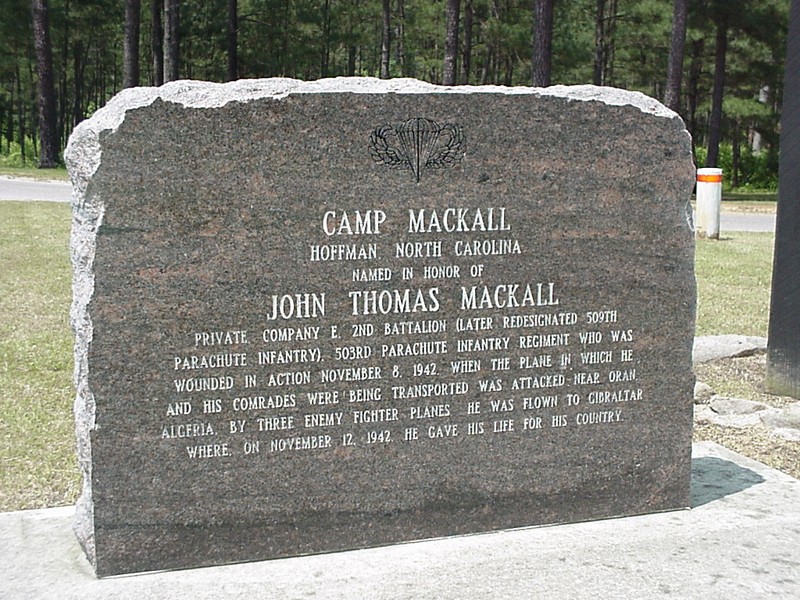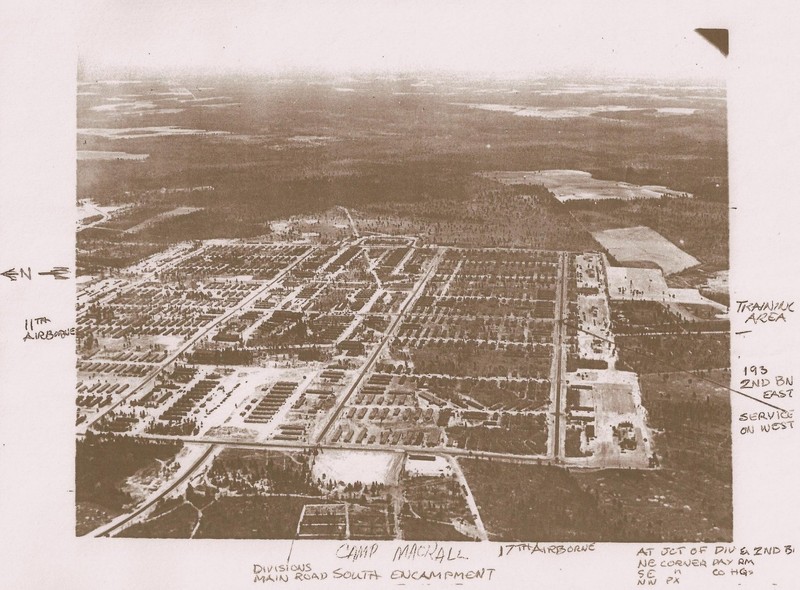 CG-4A Glider on Static Display at Camp Mackall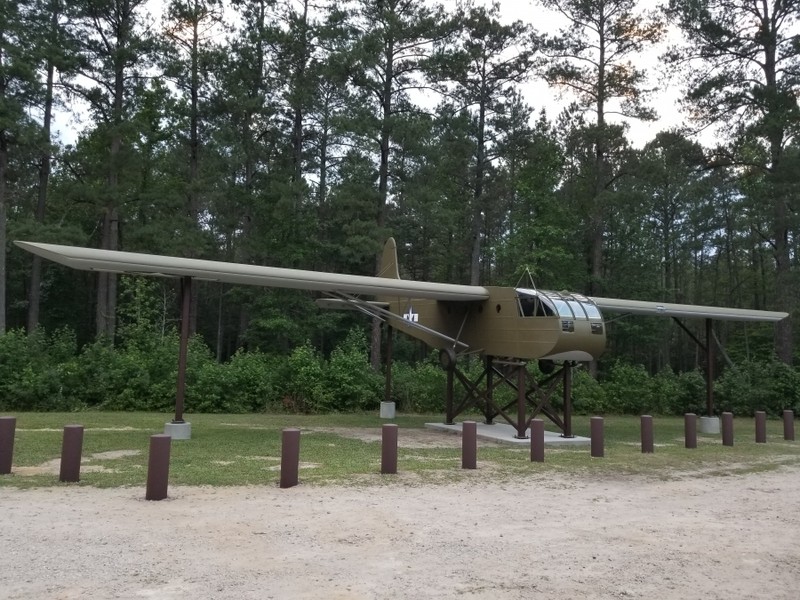 Soldiers conducting airborne training, taking five at Camp Mackall during WW2.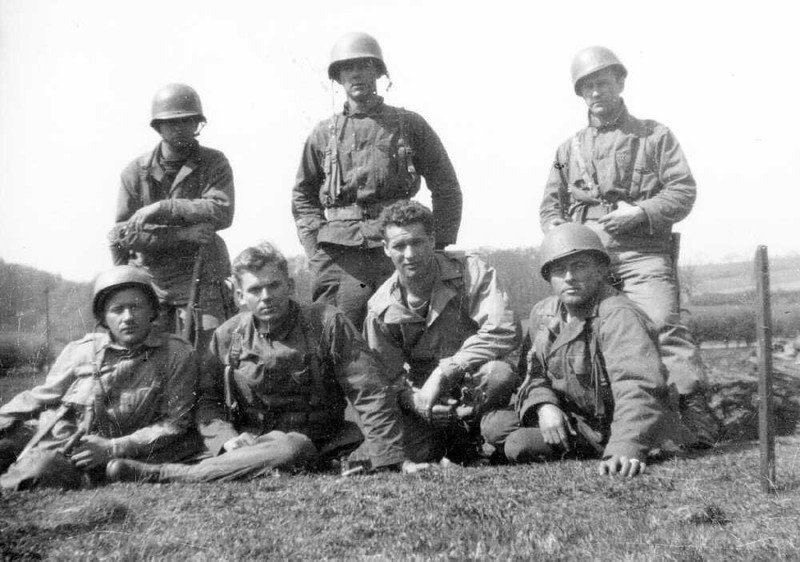 SFAS Team Week, where individuals are graded on there ability to work as a team.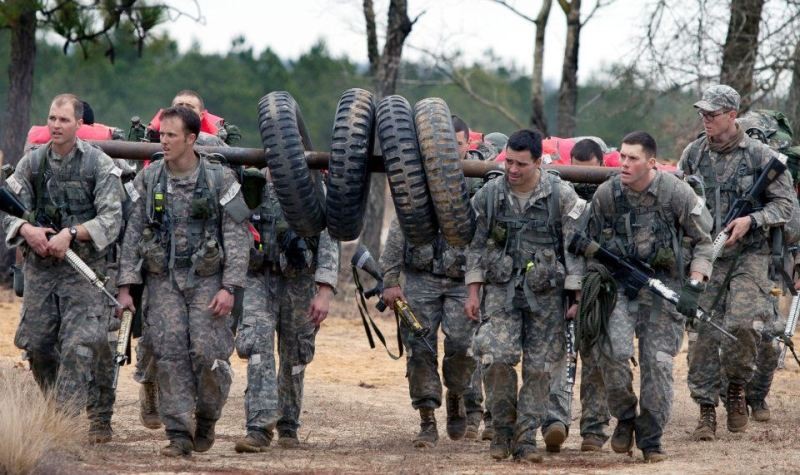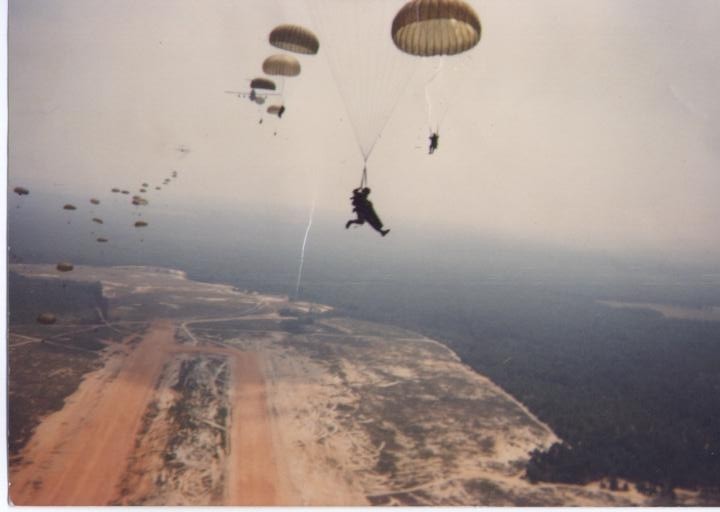 Backstory and Context
Camp Mackall was first utilized by the United States Army around 1941 for the Carolina Maneuvers. Construction of Camp Hoffman began in November 1942. The post featured seven service clubs, two guest houses, three libraries, 16 post exchanges, 12 chapels, a hospital, 65 miles of road and three 5,000 foot runways. In 1943, the United States Army Airborne Command was moved from Fort Bragg to Camp Mackall. The 11th and 17th Airborne Divisions were moved from Fort Bragg to Camp Mackall shortly after the Airborne Command was moved while the 82nd and 101st Airborne Divisions remained at Fort Bragg. The 13th Airborne Division was activated in August of 1943 and moved to Camp Mackall in January of 1944.
Prior to their deployment to their respective theaters of operation during WWII, the 11th and 17th Airborne Divisions trained extensively at Camp Mackall, practicing battle drills, actions in the aircraft, airborne operations, and elite physical fitness. All of these drills were deemed necessary to prepare every member of these divisions for the various dangerous possibilities of war.
Camp Mackall is now home to a replica of the CG-4A Glider that was used in World War Two. The CG-4A was designed with the purpose of hauling a piece of equipment such as a howitzer, a jeep, or a trailer. The US Army no longer uses gliders like these, as multiple helicopters have taken the place of this glider and offer larger load capacities.
Today, Camp Mackall serves as a training site for US Army Special Forces . This camp is home to multiple training events such as Special Forces Assessment and Selection, Survival Evasion Resistance and Escape training, and Special Forces Qualification Course.
Camp Mackall is famous for its obstacle course nicknamed "Nasty Nick" in honor of Colonel Nick Rowe. The "Nasty Nick" is reputed as the hardest obstacle course the United States Army has to offer and is one of many challenges that soldiers must overcome during their training.
Special Forces Assessment and Selection or SFAS, occurs here and includes three weeks of intense physical training. The goal of instructors at Camp Mackall is to reduce the number of recruits. Only those who pass selection may move on to the Special Forces Qualification Course, where soldiers are trained in their specific jobs. SFQC is around a year long and includes SERE training. SERE stands for Survival, Evasion, Resistance and Escape. The SERE course is three weeks of training designed to replicate some of the worst possible situations that a Green Beret might encounter.
Camp Mackall is home to three drop zones used in Airborne Operations, George, Rhine and Luzon. Camp Mackall continues to support Airborne Operations for paratroopers stationed at Fort Bragg and going through training at Camp Mackall. At these drop zones they conduct both static line and military free fall airborne operations.
Sources
Home. (n.d.). Retrieved from https://home.army.mil/bragg/index.php/about/fort-bragg-history 
Camp Mackall. (2018, May 31). Retrieved from https://en.wikipedia.org/wiki/Camp_Mackall
Photos:
(n.d.). Retrieved February 8, 2019, from http://www.usairborne.be/mackall_us.htm
Camp Mackall. (n.d.). Retrieved February 8, 2019, from http://17th-airborne-in-the-bulge.eklablog.com/camp-mackall-p192417
26 Nov 2013 | Posted by Member 30091762. "Ever Spent Two Weeks in Hell?" Military.com, www.military.com/video/forces/special-forces/ever-spent-two-weeks-in-hell/2870302713001.
"Camp Mackall Army Base in Southern Pines, NC." Military Bases, militarybases.com/north-carolina/camp-mackall/.
Operationresolute.org, www.operationresolute.org/2020/02/19/camp-mackall/.
"Training Photo's Odds & Ends." 327th Infantry Veterans, 19 Apr. 2016, www.327infantry.org/homescreamingeagles/1st-battalion/training-photos-odds-ends/.
Image Sources
https://www.richmondobserver.com/national-news/item/2178-dedication-ceremony-held-at-camp-mackall.html

https://sofrep.com/specialoperations/the-secret-to-getting-selected-in-sfas-there-isnt-one/

327 Infantry

Additional Information