Devils Den Prehistoric Spring
Introduction
Devils Den is located at 5390 NE 180 Ave. Williston, Fl. 32696. Williston is roughly thirty minutes from the Gainesville area. The road to Devils Den is surrounded by farmhouses and pastures providing a beautiful open view for the journey to the spring. Directly on site there are multiple camping spots for tents, Rvs, and even 4 lodges if you plan to take a longer visit at Devils Den. Upon arrival you will encounter Triple Js Grill, which offers a variety of food options for everyone at the spring. Devils Den is surrounded by other beautiful scenery including Cedar Lakes Woods and Gardens, Botanical Garden and Nature Preserve, and Two Hawk Hammock Lodging.
Images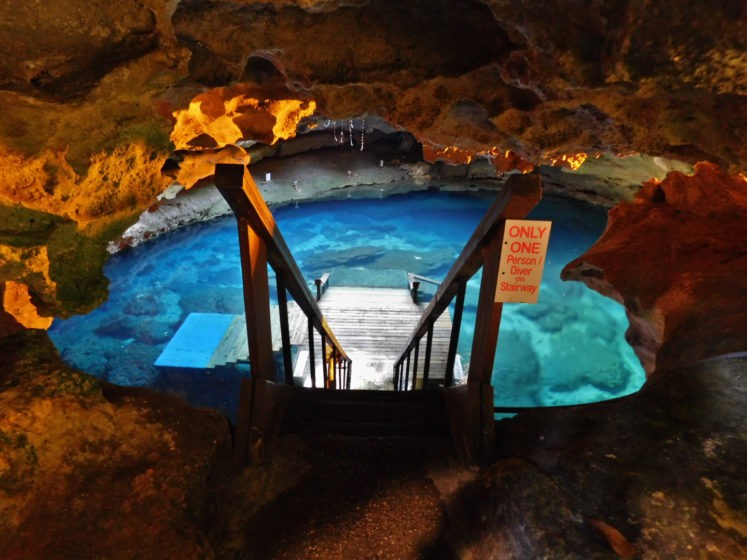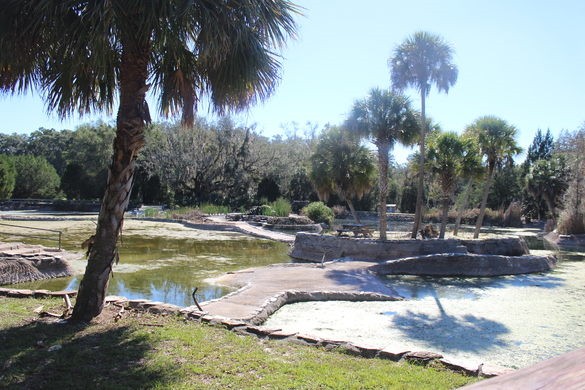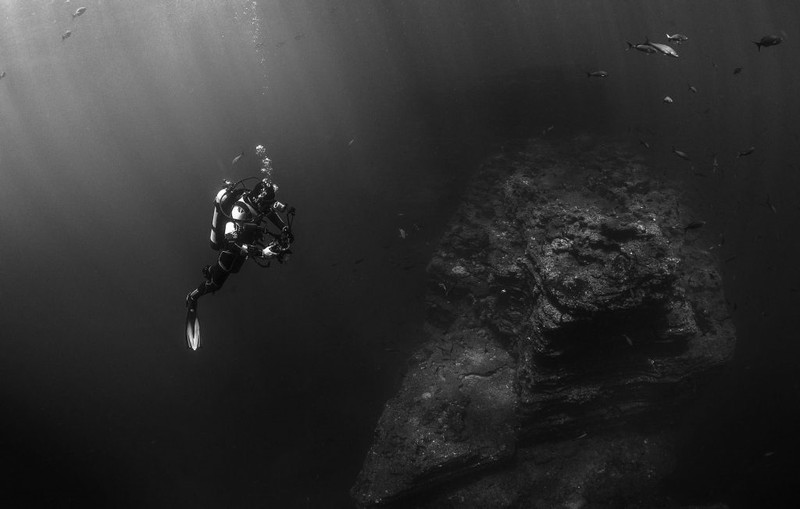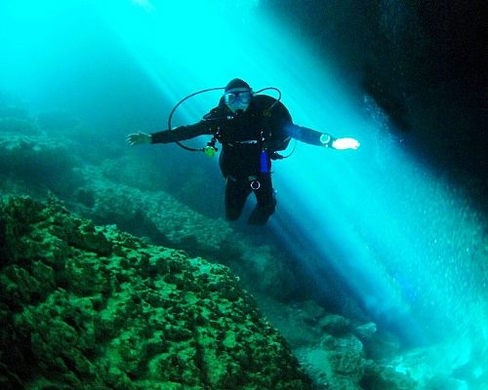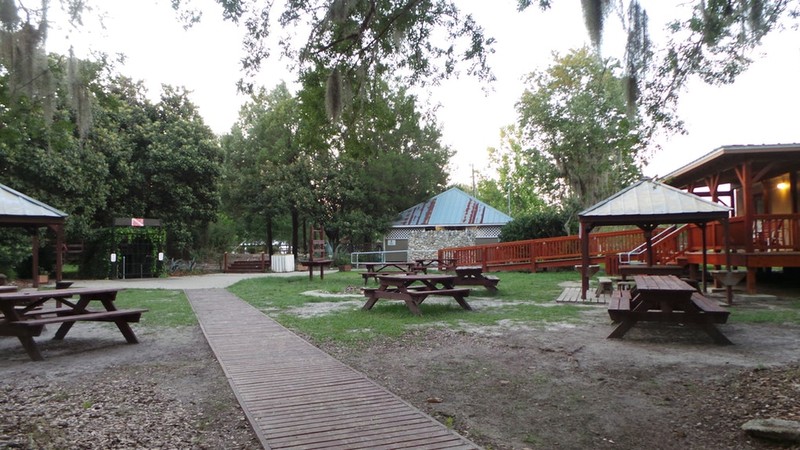 The staircase to Devils Den (2)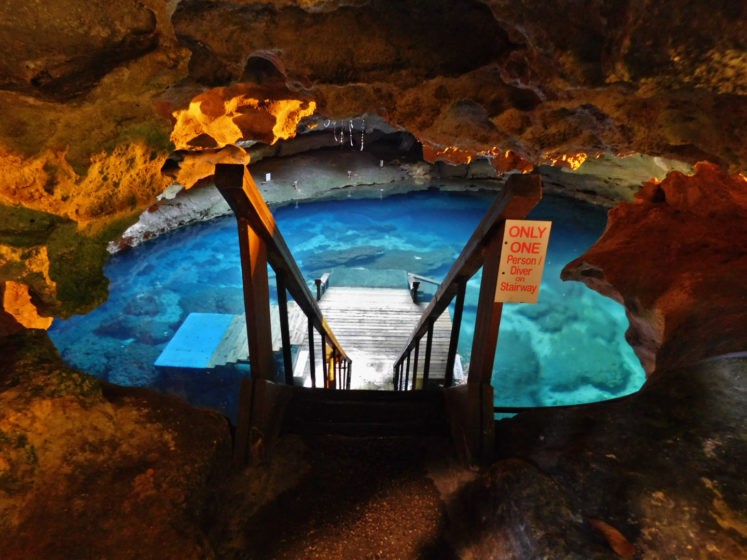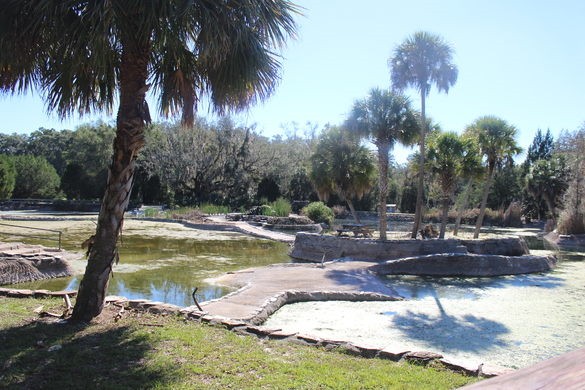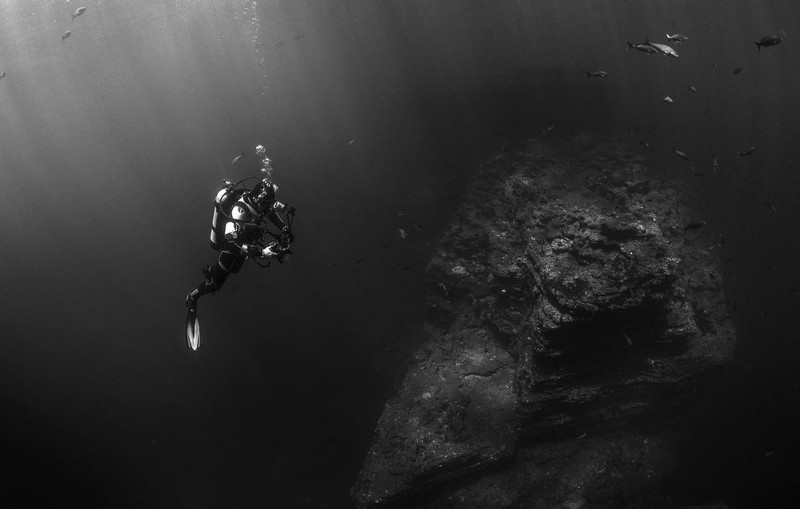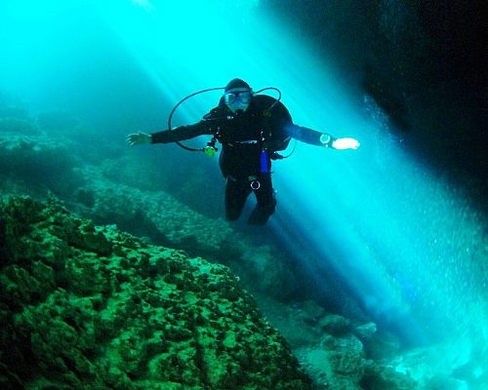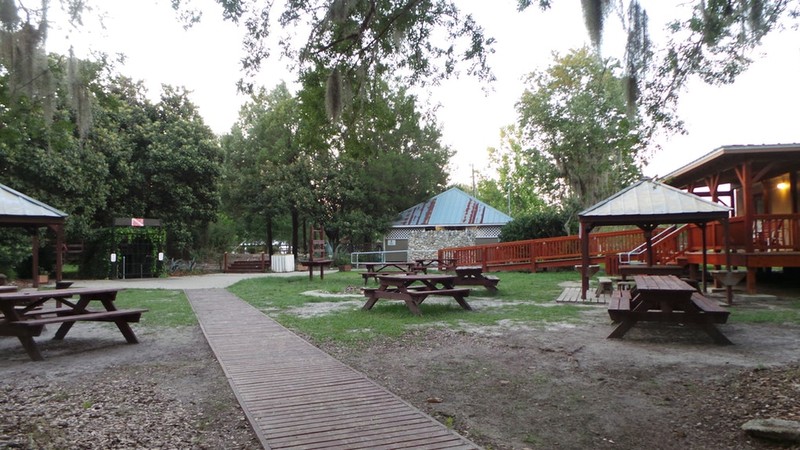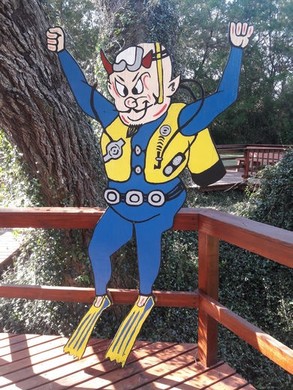 Backstory and Context
Description:
Devils Den is a prehistoric spring ageing back to the Pleistocene era, which roughly dates back to anywhere between 2,588,000 to 11,700 years ago. Devils Den is a karst window which was formed by the dissolution of the limestone, causing the top or the "roof" of a subterranean river to collapse and expose what we know to be Devils Den. The spring has an inverted mushroom shape, containing winding caves beneath the surface that reach depths of 54 feet with a 120-foot surface diameter. Crystal clear waters give snorkelers and divers the optimal aquatic experience. While in the spring, swimmers can observe turtles, snakes, and various species of fish that have made Devils Den their home. (5) (4)
The name "Devils Den" was given to the spring when onlookers noticed a steam that billowed out of the deep hole like a chimney, as if it came from the "fires of Hades". The steam is due to the fact that the springs temperature of 72 degrees Fahrenheit stays consistent all year long, clashing with the hot Florida weather. (5)
Outside of the spring, there are areas to grill and seating areas with over 30 picnic tables to accommodate tired divers. With two large showers and changing rooms, Devils Den makes both camping and diving comfortable for everyone who comes to visit the mesmerizing spring. For family's with children under the age of 6 years old who cannot swim in the spring, Devils Den also offers a heated swimming pool so everyone can be included. (4)
History:
Early before the 1970s, settlers and farmers cleared the land in Williston and around Devils Den for the fertile soil. The fields were used to raise cattle and to grow watermelons. The early owner of the land Devils Den is located on saw no use in the spring, and let it fall into disuse. By 1970, scuba diving became a very popular activity and North Florida was soon named the "cave diving capital of North America". This is the time where Devils Den was rediscovered. Ambitious divers in 1970 would trespass onto the property and lower themselves into the Den for the ultimate diving experience.(5)
In 1993, Mike Lovas and his wife Anna Lovas saw potential in Devils Den and purchased the property. Mike and Anna expanded the opening to the spring and added a stairway leading to the water's surface made from concrete and wood. After these renovations, Devils Den was opened to the public. After much success, Investors purchased the business in 1996 and made the spring into a scuba training center and a recreational diving park. Mike and Anna Lovas remain the owners of the property today. (5) (4)
Devils Den is Prehistoric spring that contains many artifacts. Fossil beds found in the spring date back 33 million years leaving mesmerizing rock formations behind. Human remains have been found in the spring dating back to 7500 B.C. All artifacts found at Devils Den are on display and can be seen at the Smithsonian Museum, and at the Florida Museum of Natural History. Artifacts found in the spring range from partial mastodon skeletons, giant sloths, fossilized camel, sharks' teeth, and more. These artifacts go to show the great history and the importance of Devils Den. The wide variety of remains shows the different species that were once local to the area and has helped researchers understand how life existed before humans. (5)
Sources
1. Blatt, Acorn. "Devil's Den." Atlas Obscura, Atlas Obscura, 16 Jan. 2016, www.atlasobscura.com/places/devils-den.
2. "Devil's Den Cave in Florida." Charismatic Planet, 1 Mar. 2017, charismaticplanet.com/devils-den-cave-florida/.
3. Ottem, Madelyn. "Exploring the Prehistoric Spring in Devil's Den Florida: Tips, Tricks & More." The Dyrt Magazine, 20 Feb. 2019, thedyrt.com/magazine/local/devils-den-spring-camping/.
4. "Our Story." Devil's Den LLC, www.devilsden.com/our-story.html.

5. Walden, Linda. "Devil's Den." Scuba Diving News, Gear, Education | Dive Training Magazine, Dive Training Magazine, 19 June 2011, dtmag.com/scuba-diving-destinations/united-states/?mpfy-pin=1392.