Daylight Building
Introduction
The Daylight Building was constructed in 1927 by real estate developer Benjamin H. Sprankle. The first floor was used for retail space, while the second floor housed offices and the studio of well-known local photographer Robin Thompson. By 1934, the newly-formed Tennessee Valley Authority (TVA) moved into the building and housed the engineering, soil conversion, and training offices here along with some other internal services. As the TVA expanded, it acquired additional office space in nearby buildings. When the TVA moved to Market Square in 1976, this led to many vacant and underutilized spaces within these buildings although some TVA offices remained in the Daylight Building into the 1980s. When the last of the TVA offices moved into the new towers in the mid-1990s, the Daylight Building was mostly vacant until 2009 when it was purchased by Dewhirst Properties and converted into a mixed-use residential and retail building with condos replacing the former TVA offices.
Images
The Daylight Building. Photo by Brian Stansberry.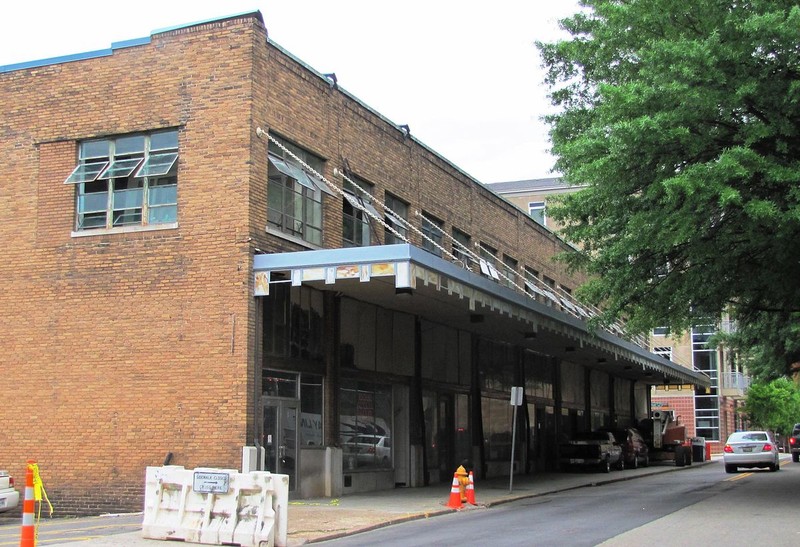 Backstory and Context
The Daylight is now an apartment building, with many units featuring the original hardwood floors, trim, and windows. The first commercial tenant in the retail space was, coincidentally, another photography studio: John Black Photography. During renovations, copper around the windows was uncovered after layers of paint had been removed. Another pleasant surprise was that the ceilings upstairs were over a yard taller than originally believed.
Sources
About the Daylight Building. Daylight Building History. Accessed January 30, 2019. http://daylightbuilding.com/.

Neely, Jack. Downtown's Daylight Building Starts Refurbishing. Metro Pulse. August 05, 2009. Accessed January 30, 2019. https://web.archive.org/web/20120228123027/http://www.metropulse.com/news/2009/aug/05/downtowns-daylight-building-starts-refurbishing/.

Daylight Building (43). Knox Heritage. Accessed January 30, 2019. http://knoxheritage.org/our-work/neighborhood-tours/historic-downtown-knoxville-walking-tour/daylight-building/.

Stansberry, Brian. Daylight-building-knoxville-tn1. Wikipedia Commons. April 24, 2010. Accessed January 30, 2019. https://commons.wikimedia.org/wiki/File:Daylight-building-knoxville-tn1.jpg. Photo source.


Additional Information