Addison Baptist Church
Introduction
The Town of Addison was founded in 1761, and its Baptist congregation organized soon afterward in 1797. Constructed in 1816, Addison Baptist Church is a simple, single-story, wooden structure with a square tower, octagonal belfry, and spire. Since its 1849 remodel, it has been a fine example of Greek Revival church architecture, featuring pilastered corners and Federal-style columns.
Images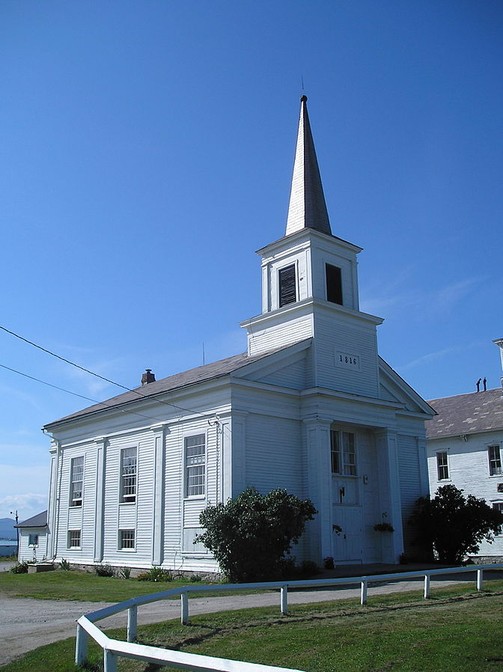 The church stands next to Addison Town Hall.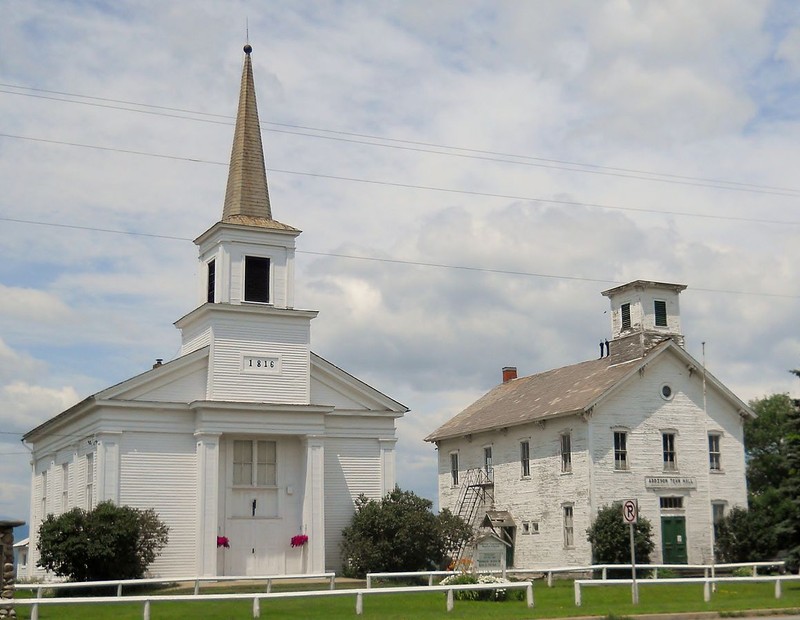 Backstory and Context
Named after English poet and playwright Joseph Addison, the town of Addison, Vermont lies within Champlain Valley. It is a small town with a current population of around 1400.

The Baptist church is one of the older examples of its kind in Vermont. Its congregation grew significantly enough between 1797 and 1816 to necessitate the additional construction of a meeting house. During this time, the Church opposed Freemasonry and strongly discouraged its members from joining a Masonic lodge. Later in the 19th century, the Church elaborated its antislavery position, asserting in 1842 that "Where slavery is contrary to the letter and spirit of-the Gospel and consequently a sin against God, therefore, resolved that we will not hold in Church fellowship slave holding Churches or any brother or sister who is a member of such until they have given evidence of reformation" (Clark, p. 41; quoted in Cote, p. 3, section 8).

The Addison Baptist Church received a Greek Revival makeover in 1849, and it retains this appearance today.
Sources
Clark, Erwin S. History of the Town of Addison, VT, 1609-1976. Middlebury, 1976.

Cote, Richard C. "Addison Baptist Church." National Register of Historic Places Inventory--Nomination Form. U.S. Dept. of the Interior. National Park Services. 1978. Accessed January 29, 2019. https://npgallery.nps.gov/NRHP/GetAsset/NRHP/78003202_text.

Image credit 1; https://commons.wikimedia.org/wiki/File:AddisonCommBaptistChurch.jpg
Image credit 2: https://commons.wikimedia.org/wiki/File:Addison_Church_and_Town_Hall.jpg


Additional Information