Revolutionary War Office
Introduction
This historic building holds tremendous significance to Connecticut's history and the history of the American Revolution. It was here that Governor Johnathan Trumbull oversaw matters pertaining to the Revolutionary War as well as his personal business. It is located just up the road from his house, which is a National Historic Landmark (see the link below to Trumbull House on Clio). The War Office was built around 1732 by Jonathan's father, Joseph, who was also a merchant. Well over one thousand meetings of the War Council of Connecticut, which was also called the Council of Safety, met here during the conflict. It was formed to assist the governor when the state assembly was not in session.
Images
The War Office building was constructed around 1732. During the Revolutionary War, Governor Johnathan Trumbull attended over 1,000 war council meetings to discuss military matters.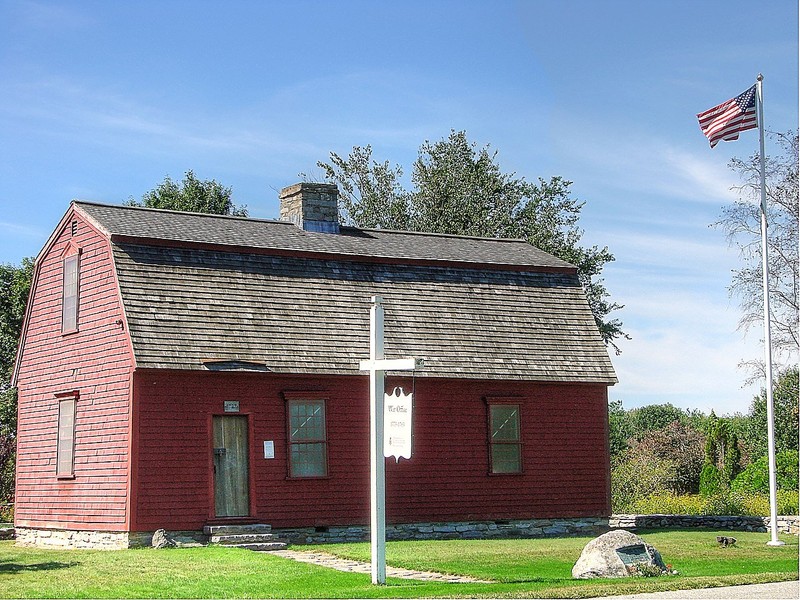 Backstory and Context
Many of the most important figures of the Colonia era met here with the governor and council including George Washington, Count Rochambeau, Marquis de Lafayette, Henry Knox, Thomas Jefferson, Benjamin Franklin, and John Adams. Listed on the National Register of Historic Places, the building is owned and operated by the Connecticut Society of the Sons of the American Revolution.

Councils met in the War Office from 1775-1783. Governor Trumbull was often called on to supply the Continental Army with food and other provisions. In fact, For much of the 19th century, the War Office was abandoned and fell into disrepair. The Connecticut Society of the Sons of the American Revolution acquired it in 1891 and has been open to the public ever since.


Sources
Darbee, Herbert C. "War Office." National Park Service - National Register of Historic Places Nomination Form. October 6, 1970.
https://npgallery.nps.gov/GetAsset/6dc54ee0-480c-422d-9614-2871d24c0d48.

"Trumbull War Office." Connecticut Society of the Sons of the American Revolution. Accessed January 29, 2019.
https://www.connecticutsar.org/historic-sites/trumbull-war-office.

Photo: Wikimedia Commons
https://en.wikipedia.org/wiki/War_Office_(Lebanon,_Connecticut)#/media/File:Lebanon_War_Office_001.jpg

Additional Information