Governor Jonathan Trumbull House
Introduction
A National Historic Landmark, this Colonial-era house is significant for being the residence of Governor Jonathan Trumbull (1710-1785), who was the only Colonial governor to support the Americans in the Revolutionary War. Built around 1735, the house is also notable for being the birthplace of Johnathan's son, John (1756-1843), who would become known as the "Painter of the Revolution." Four of his paintings, including the well-known "Declaration of Independence," are on display in the U.S. Capitol building rotunda. The house, which is also listed on the National Register of Historic Places, is owned and operated by the Connecticut Daughters of the American Revolution. Another historic building on the property is the Wadsworth Stable. It is named after Jeremiah Wadsworth, who hosted the first meeting between George Washington and French General Rochambeau at his estate. During the meeting, Washington kept his horses in the stable, which was relocated here in 1954.
Images
The Governor Jonathan Trumbull House was built around 1735 and is a National Historic Landmark.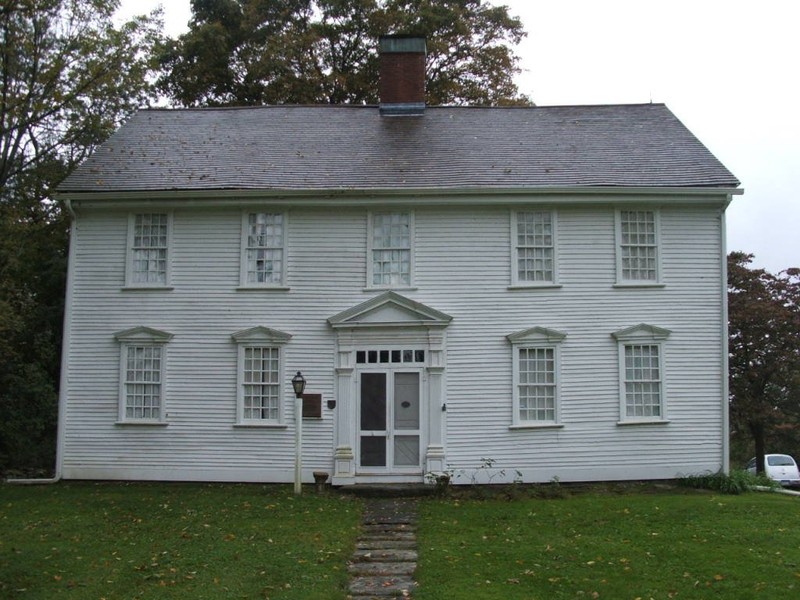 Governor Jonathan Trumbull (1710-1785)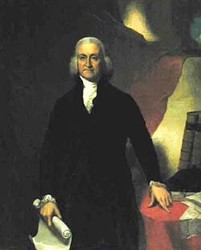 John Trumbull (1756-1843)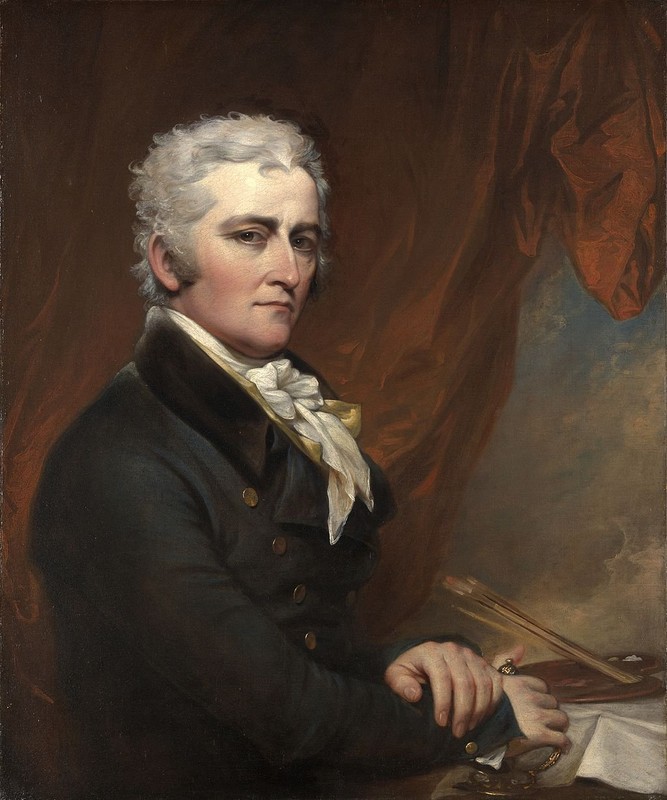 John Trumbull's painting, the Declaration of Independence, hangs in the U.S. Capitol building rotunda.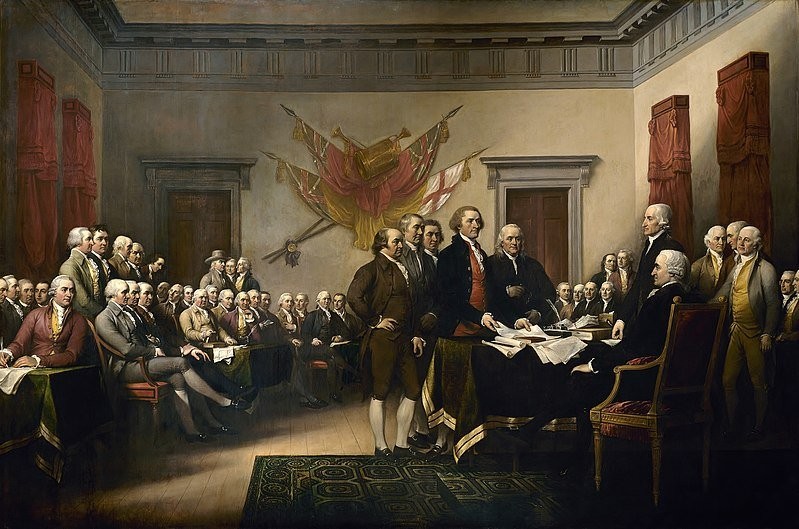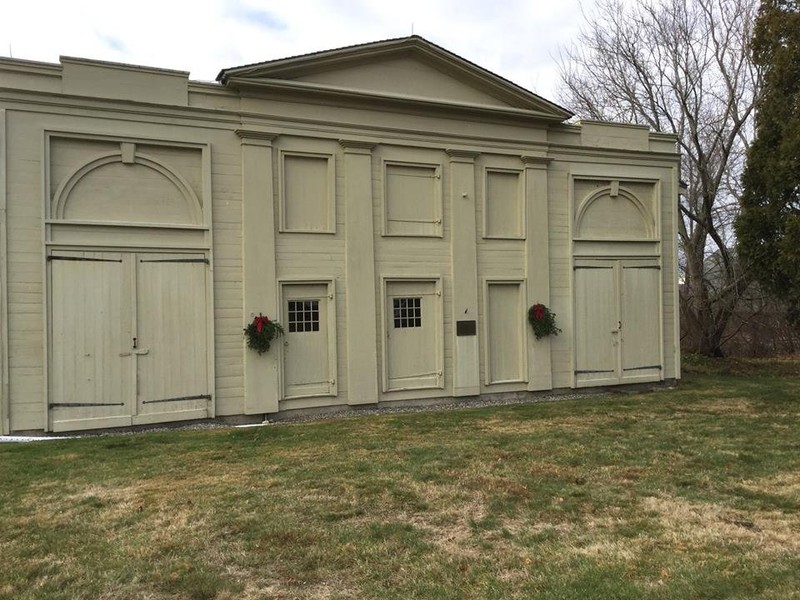 Backstory and Context
Jonathan Trumbull (1710-1785)
Johnathan Trumbull's father, Joseph, built the house as a wedding present for Johnathan and his new wife, Faith. They had six children. Jonathan became a merchant like his father and became very successful. His high status afforded him the opportunity to become a politician (he also served as a colonel in the Connecticut militia during the French and Indian War). He became deputy governor of the colony before becoming governor in 1769. He also played a pivotal role in providing food and supplies to the Continental Army together during the war. In one instance in 1780, the army was in desperate need for food. Washington sent him a request for help and Johnathan sent thousands of barrels of pork and beef. Washington noted that without this aid throughout the conflict, the army would not have survived. Washington, in fact, often referred to Trumbull, whom he considered a close friend, as "Brother Johnathan."

John Trumbull (1756-1843)
As a young boy, John Trumbull showed a keen interest in art. However, his father did not consider it an appropriate profession and sent him to study at Harvard when he was 15 years old. Ironically, it was there that John met John Singleton Copley (1738-1815), who would go on to become a well-known portrait painter in America and England. Copley encouraged John to copy works of art. During the American Revolution, John created military maps, which enabled him to rise in the ranks. He eventually became, for a brief time, an aide-de-camp to General George Washington.

He traveled to London in 1780 to study with American painter Benjamin West, who suggested he create small paintings of the war and small portraits. Unfortunately, that same year, John was arrested (for being a former American military officer) after British officer John Andre was captured and executed back in America. John was released after seven months in prison and returned to America. He went back to England after the war in 1784 and studied under West once again. Two years later, he moved to Paris to continue painting.

In 1794, he served as secretary to diplomat John Jay during the negotiations with Britain to settle the boundary with Canada. In 1816, he was appointed president of the American Academy of Fine Arts, a position he held until 1836 (the Academy closed by 1841). By this time, John was an elderly man and his painting abilities were failing. He did, however, manage to write an autobiography in 1841. He passed away in New York City two years later.

Sources
"Governor Jonathan Trumbull." Connecticut Daughters of the American Revolution. Accessed January 28, 2019.

Schroer, Blanche H. "John Trumbull Birthplace." National Park Service - National Register of Historic Places Nomination Form.
https://npgallery.nps.gov/GetAsset/2ee90263-83c8-4a83-bb0e-af25fd3acf27.

Photo of Trumbull House and Wadsworth Stable: Connecticut Daughters of the American Revolution
Additional Information