McMillan Hall
Introduction
Completed in 1793, McMillan Hall is the oldest building on the Washington & Jefferson College (W&J) campus and the eighth oldest academic building still in use in the United States. The building is also the oldest college building west of the Allegheny Mountains and is the only remaining building from the Washington Academy, which later merged with Jefferson College to form W&J. McMillan Hall is named after John McMillan, the founder of W&J. It has been used in a variety of ways, including office space, classrooms, and as a dining hall. In 1985, McMillan Hall was restored to its 18th-century appearance featuring various possessions of the McMillan family and is now listed on the National Register of Historic Places. McMillan Hall was also home to the first presidential visit at W&J when former President James Monroe visited on his way through Washington in 1817.
Images
Old postcard of McMillan Hall.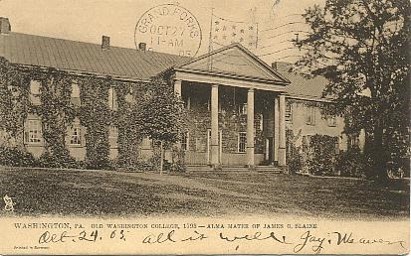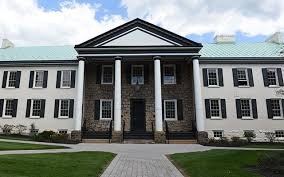 Sources
"Administrative Buildings". 2019. Washjeff.Edu. https://www.washjeff.edu/admin-buildings.

"Mcmillan Hall, Date Unknown :: College Building Collection". 2019. Washjeff.Cdmhost.Com. http://washjeff.cdmhost.com/cdm/singleitem/collection/p4019coll2/id/79.

"The Council Of Independent Colleges: Historic Campus Architecture Project". 2019. Web.Archive.Org. https://web.archive.org/web/20110724192237/http://puka.cs.waikato.ac.nz/cgi-bin/cic/library?a=d&d=p1903.





Additional Information