Reed School
Introduction
Constructed in 1915, this schoolhouse replaced a previous structure that had been operated along a ridge until it was moved to this location in 1878. Given the view of the previous location, that school was known as the Pleasant Ridge School until it was moved to this location thanks to the donation of land by Thomas and Lucretia Reed. The orinal 1878 structure was destroyed by a fire in 1915, leading to the construction and opening of this one-room schoolhouse the same year. The school was in service until 1951 with a single teacher instructing children from the first grade to the eighth grade.
Images
Reed School was built in 1915 and served this rural community until 1951.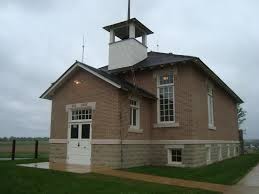 Reed School teacher, Mrs. Orvilla Selves Zille, and her 17 students posing for a photograph in the spring of 1947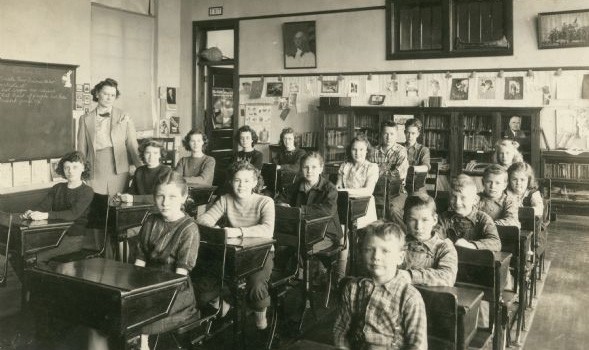 Backstory and Context
During the 20th century, many rural one-room schools were replaced by creating graded schools that combined students from many outlying rural areas. By investing in public schools and transportation, these graded schools served populations that were large enough to create individual classes for each grade.
Sources
Reed School, Wisconsin Historical Society. Accessed December 4th 2021. https://reedschool.wisconsinhistory.org/.
One-Room Country Schools in Wisconsin, Marquette Historical Society. Accessed December 4th 2021. http://www.marquettehistoricalsociety.org/history_of_the_marquette_school/one-room_country_schools_in_wisconsin.
Image Sources
https://reedschool.wisconsinhistory.org/

https://reedschool.wisconsinhistory.org/

Additional Information