Niagara Falls Public Library
Introduction
Built in 1904 after two years of construction, the Niagara Falls Public Library was funded in part by steel magnate and philanthropist Andrew Carnegie (1835-1919), who donated funds for thousands of libraries all over the country. Collectively, they became known as Carnegie Libraries. Carnegie agreed to pay for the libraries on the condition that communities provide the land and agree to maintain and operate them. For the Niagara Falls library, he agreed to grant $50,000 and the city agreed to spend $7,000 per year to maintain it. The building no longer is used as a library and now houses city government offices. It was added to the National Register of Historic Places in 1974.
Images
The former Niagara Falls Public Library building was erected in 1904.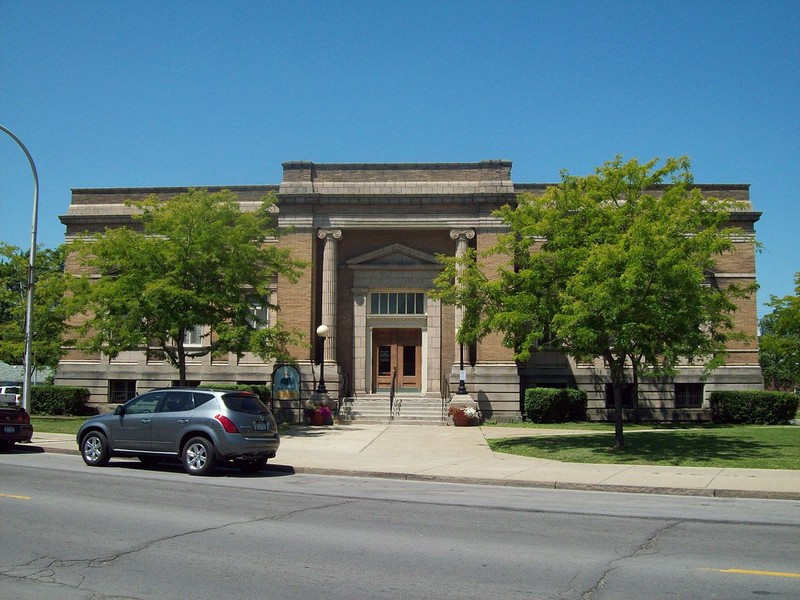 Sources
Brooke, Cornelia E. "Niagara Falls Public Library." National Park Service - National Register of Historic Places Nomination Form. June 05, 1974. https://s3.amazonaws.com/NARAprodstorage/lz/electronic-records/rg-079/NPS_NY/74001282.pdf.
Additional Information