Wisconsin Historical Society
Introduction
Founded in 1846, the Wisconsin Historical Society is the oldest historical society in the United States to benefit from continuous state funding. In fact, state officials began supporting the Society almost immediately after statehood in 1848. The Society occupied space in campus buildings of the University of Wisconsin-Madison, but by the 1890s, the society's collections demanded a permanent home. The state legislature approved the construction of the Society's current building in 1895, hiring the Milwaukee architectural firm Ferry and Clas. Completed in 1900, this historic building has served as the headquarters of the Wisconsin Historical Society and the home to the state's history library and archives for the past century. Both are open to the public and together they represent the most significant collection of material on Wisconsin history.
Images
The reading room is open to the public. Rather than allow the public to enter their archives, staff members will bring you materials that you can peruse at these tables.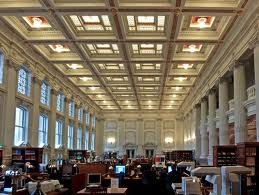 The headquarters building was completed in 1900 and is located on the campus of the University of Wisconsin-Madison.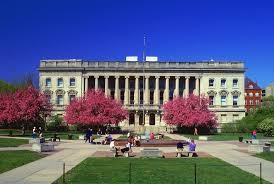 Robert Nesbit, Wisconsin: A History-Click the link below for more information about this book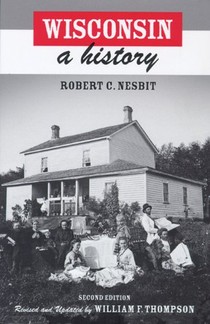 Erika Janik: A Short History of Wisconsin--Click the link below for more information about this book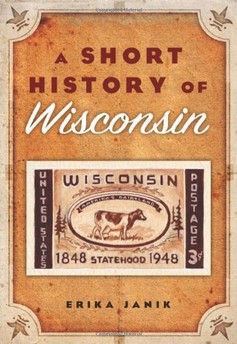 Backstory and Context
The library has a collection of historic newspapers second only to the Library of Congress. It also has resources for genealogists and members of the public who are interested in reading books and articles about Wisconsin history. The archives contain thousands of boxes of original letters, photographs and prints, audio records and film, state records, and manuscript collections that deal with all areas of state and local history. The archives also hold original records related to organized labor, radicalism, social action and the history of mass communications.

The Wisconsin Historical Society presently receives 60% of its funding from the state legislature. Threatened reductions to this state funding threaten the continued ability of the Society to maintain current operating hours and services.


Sources
"About the Wisconsin Historical Society." Wisconsin Historical Society. Accessed 10/5/2014. https://www.wisconsinhistory.org/Records/Article/CS15324.


Additional Information