Richard Wright Historic Marker and Home
Introduction
This is the childhood home of Richard Wright, the African-American author of books such as Uncle Tom's Children and Black Boy. Richard is a historical figure in America who overcame being born on a plantation, living in an unstable childhood, and growing up with a sickly mother. His dreams of becoming an author began at a young age and manifested his success to an honorable status as an African-American artist. His childhood home, which is now a historic landmark, can be viewed by the public in Natchez, MS. This historic marker is located near the highway that leads into town, Natchez Park Parkway, which also contains a portion named after Wright, in his honor. The early home of Richard Wright gives it's viewers a look into the past of this legendary American author and where he first began writing.
Images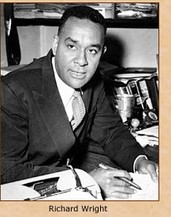 Uncle Tom's Children. For more information, click on the link below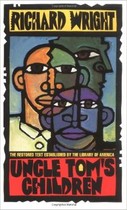 Backstory and Context
Richard Wright was born on a plantation in Mississippi in 1908. At a young age, his single mother suffered a stroke and Wright was forced to leave school after ninth grade to help provide for his family. This never discouraged his enthusiasm to continue his education outside of school during his free time. He had his early articles published at the age of 16.

As a young man, he left the south for work in Chicago. His writing continued to flourish outside of work and he eventually left Chicago for New York to further his dreams. His move and hard work paid off, within a year he was recognized as an author and began making a profit from his work. Richard's book, Native Son, became the first book written by an African-American to be picked as the Book-of-the-Month-Club and later turned into a film version, starring Wright himself.

After his publication of Black Boy in 1945, Wright's reputation further soared. He had lived in Mexico and decided to move his family to Paris, where he finished out the rest of his years. Richard continued releasing novels until his death in 1960.
Additional Information