Castellani Art Museum
Introduction
Constructed in 1990, the Castellani Art Museum is located on the campus of Niagara University and houses more than 5,600 works of mostly modern and contemporary art. It is named after its founder Armand J. Castellani, who contributed funds for its construction and also donated most of his art collection. The building was designed by architect Thomas Moscati. The art collection consists of prints, paintings, drawings, photographs, and sculptures that date primarily from the mid-19th century to today. Artists of note represented here include Picasso, Bierstadt, Dali, and Motherwell. Another part of the collection is a large collection of historical prints depicting Niagara Falls since the 17th century. In addition to the art, the museum offers group tours and a variety of educational programs for children.
Images
The Castellani Museum of Art was built in 1990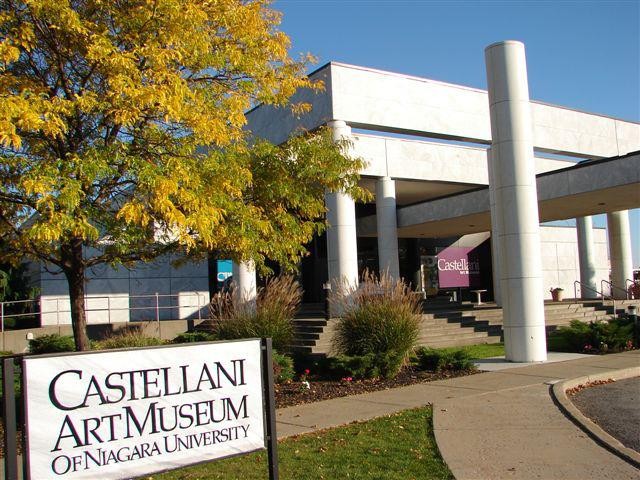 Armand J. Castellani and his wife, Eleanor.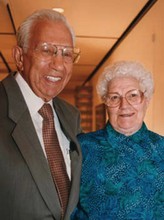 Backstory and Context
Armand and his wife, Eleanor began collecting art in the 1960s. By that time, Armand was a successful grocery store owner and he would soon grow his business into a corporation. He began his career at the age of 16 when he became manager of his father's grocery store in Niagara Falls. He opened his first store in 1951 after serving in the military. He and a partner would go on to found Niagara Frontier Services, the predecessor to Tops Markets, which is the largest chain of supermarkets in Western New York. Armand became CEO and president of Tops Markets and retired around 2007 when it was sold to a Dutch firm.


Sources
"Museum History." Castellani Art Museum. Accessed January 14, 2019. http://www.castellaniartmuseum.org/visitor-info/museum-history.

Photos: Castellani Museum of Art
Additional Information