Nacogdoches Fire Museum
Introduction
Located behind the historic Central Fire Station (built in 1952), this small museum was created in 1996. Although the museum is not open regular hours, tours are available by appointment while visitors may also walk-in during many downtown events. The museum contains the city's first fire engine, many old tools and fire equipment, historic photos, and fire and rescue memorabilia.
Images
In 1924, the Nacogdoches Fire and Rescue received its first real fire engine.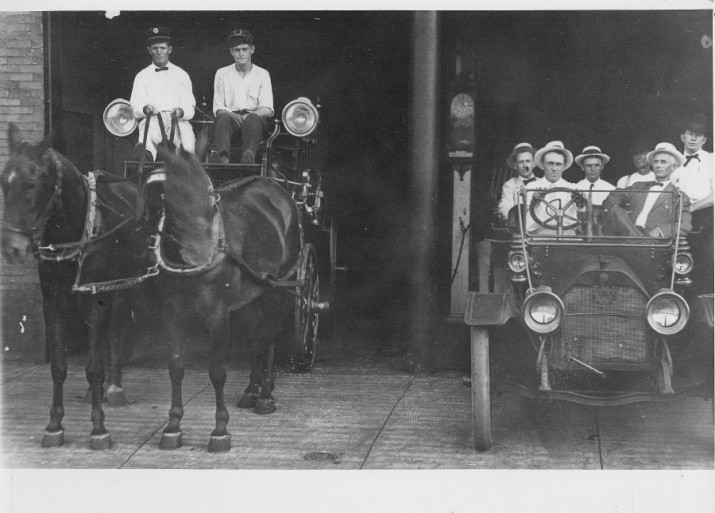 Crucible of Fire: Nineteenth-Century Urban Fires and the Making of the Modern Fire Service-Click below for more information about this book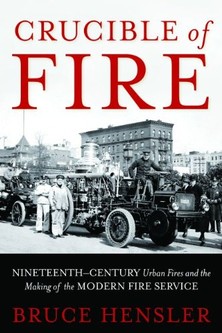 Backstory and Context
According to the city of the Nacogdoches website, t
he citizens of Nacogdoches organized the first volunteer fire and rescue in 1907 but it was disbanded the same year. On February 29, 1908, the Nacogdoches Volunteer Fire Company No. 1 was reorganized with Ira Link Sturdevant as chief.
The constitution and by-laws were adopted March 14, 1908. In 1909, the city constructed a new city hall and fire station giving the department a permanent home.
The first bell was purchased in 1908 from the Baptist church. It was placed on top of the Perkins Building on the north side of the square – the former home of Kennedy's Jewelry.
Sources
City of Nacogdoches Website: http://www.ci.nacogdoches.tx.us/index.aspx?nid=682 Accessed 10/2/2014
Additional Information