Edward G. Acheson House
Introduction
In this historic home in 1891, Dr. Edward G. Acheson created a hard substance he called carborundum and later became known as silicon carbide. At that time, Acheson's creation was the hardest artificial substance known to man and his invention would go on to revolutionize industry for its qualities as an abrasive. The invention also spurred Acheson's career that included dozens of patents that made him a very wealthy man by the time of his death. The home is listed on the National Register of Historic Places and was designated a National Historic Landmark in 1976. The Edward G. Acheson House is currently a private residence and not open to the public.
Images
The rather ordinary Edward G. Acheson House sits among similar homes along Main Street. Notice the historic plaque to the left of the front door.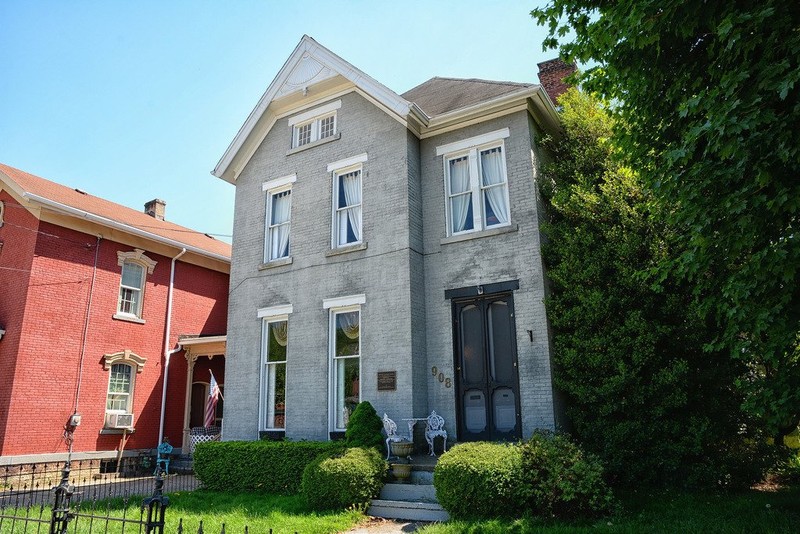 The house as it looked in 1976, the year it achieved National Historic Landmark status.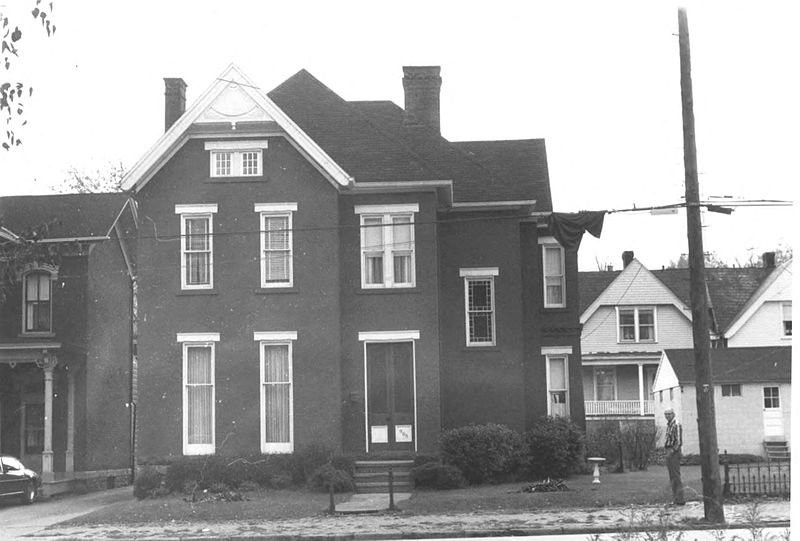 Edward G Acheson: the most important American inventor you have never heard of.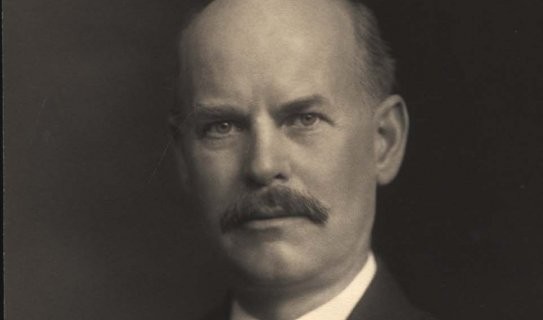 The historic marker that sits near his birthplace in Washington, Pennsylvania.
A close-up of carborundum crystals, used in industrial abrasives, semi-conductors and ceramics.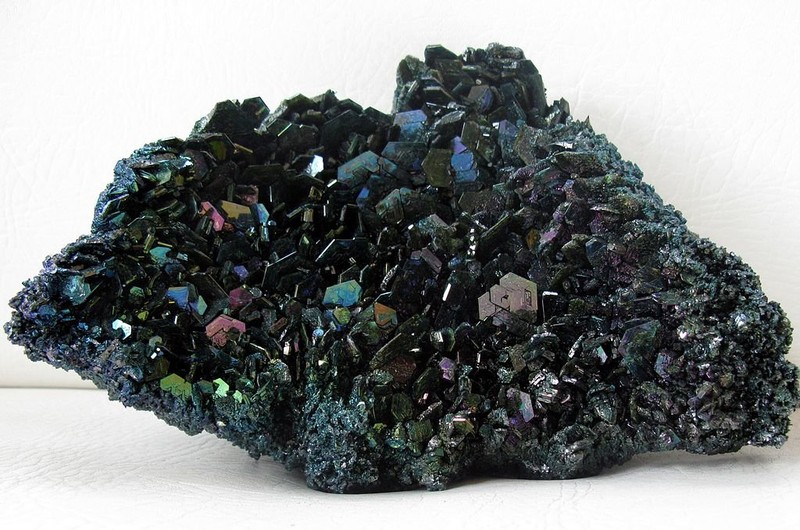 Backstory and Context
No one is quite sure when or who built the house that Edward G. Acheson would make famous. Based on available information, such as when the homes around it were built and its architectural style, most place its construction around 1870. The vernacular, painted brick home is L-shaped with a hip roof. At the time Acheson occupied the house, its first floor contained a living room, dining room, study and kitchen in its service wing. It also had a summer kitchen or washroom attached to its service wing which has since been removed. It also had four bedrooms and a bath on its second floor. Acheson only occupied the home for just over five years (1890-1895), but what he created there still influences our world to this day.
Acheson was born in nearby Washington, Pennsylvania in 1856. He received only a rudimentary education and entered the workforce at age 17. A year later, he patented his first invention, a rock boring device used in coal mines. In 1880, inspired by articles he read in Scientific America, he moved to New York to pursue his dream. Fortunately, he applied for work at Thomas Edison's invention factory in Menlo Park, New Jersey and learned much from Edison and his time there. During that time, he also traveled throughout Europe installing electrical systems.
Acheson moved back to Southwestern Pennsylvania in 1885 in order to create his own inventions and worked for the Standard Underground Cable Company for a time. He moved to Monongahela in 1890 in order to build an electrical system for the town and to gain access to excess electricity with which to conduct his own experiments. Acheson promptly converted the home's summer kitchen into a personal lab. In 1891, it is thought he mixed some clay with some powdered coke (carbon) in a plumber's pot and ran an electrical current through the mixture in an attempt to either create artificial diamonds or a superior abrasive. Whatever his motivation, he quickly realized he had created something worthwhile when he used the silicon carbide crystals to scratch glass.
Soon after, Acheson patented his process and formed the Carborundum Company to mass produce his creation. He also developed the electric blast furnace to aid him in this endeavor which is still used to produce silicon carbide today. However, Monongahela did not have the electrical capacity for his needs and he moved to Niagara Falls in 1895. Acheson later moved to New York City in 1916 and went on to create an almost pure form of graphite by super-heating carborundum until the silicon vaporized, leaving behind the graphite. Over the course of his life, Acheson was awarded 69 patents centered around his creation of silicon carbide and graphite. Acheson's carborundum would go on to be used in things as varied as grinding wheels and car brakes. He passed away in 1931 at the age of 73.
Sources
Sheire, James. "National Register of Historic Places Nomination Form." United States Department of the Interior/National Park Service. February 3, 1976. Accessed January 8, 2019. https://npgallery.nps.gov/NRHP/GetAsset/NHLS/76001679_text
Gigliotti, Jamey. "Carborundum: A Diamond in the Rough." Pennsylvania Center for the Book. Fall, 2010. Accessed January 8, 2019. https://pabook.libraries.psu.edu/literary-cultural-heritage-map-pa/feature-articles/carborundum-diamond-rough
"The Edward G. Acheson House: a Historic Home in a Historic Area." Mon River Towns. November 15, 2017. Accessed January 8, 2019. https://monrivertowns.com/the-edward-g-acheson-house-a-historic-home-in-a-historic-area/
Additional Information