Southworth Library
Introduction
At first glance, visitors to Dryden would probably guess that this building is a church. It is, however, a library that has served the community since its construction in 1894. It was built thanks to the generosity of local resident Jennie McGraw who, in her will, designated $30,000 for its construction. She inherited a large fortune from her maternal grandfather, John Southworth, and wanted to share this with the community. The library is named in honor of him and her mother. It is listed on the National Register of Historic Places.
Images
Southworth Library was built in 1894.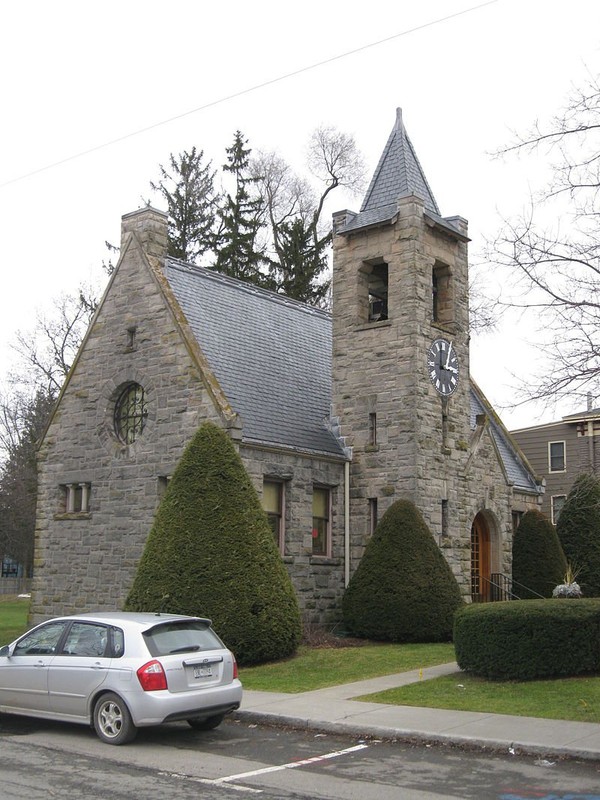 Backstory and Context
Sadly, Jennie passed away in Ithaca in 1881 after contracting a fever on her honeymoon to Egypt. The library was founded in 1884 with the establishment of the Southworth Library Association. It first opened at a location on the corner of Union and South Streets. An addition was built in 2010 using funds from the sale of a handwritten copy of Abraham Lincoln's 1864 acceptance speech.
Sources
Glazener, Karen. "Southworth Library." Division for Historic Preservation - Building Structure Inventory Form. June 08, 1984. https://s3.amazonaws.com/NARAprodstorage/lz/electronic-records/rg-079/NPS_NY/84003195.pdf.

"History." Southworth Library. Accessed January 5, 2015. https://southworthlibrary.org/about/history.
Additional Information