Bella Vista Museum
Introduction
This local history museum is staffed by members of the Bella Vista Historical Society. Visitors to the museum learn the history of Bella Vista and Northwest Arkansas from the period when it was home to several Native American tribes to the creation of a summer resort and retirement community.
Images
This sign welcomes visitors to the historical society's museum.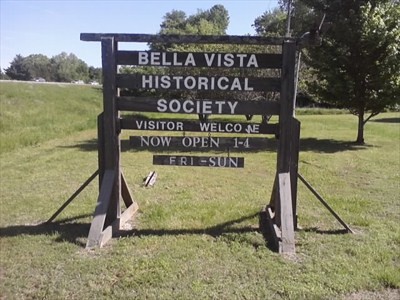 From Vision to Reality, A History of Bella Vista, 1915-1993-Click the link below for more information about this book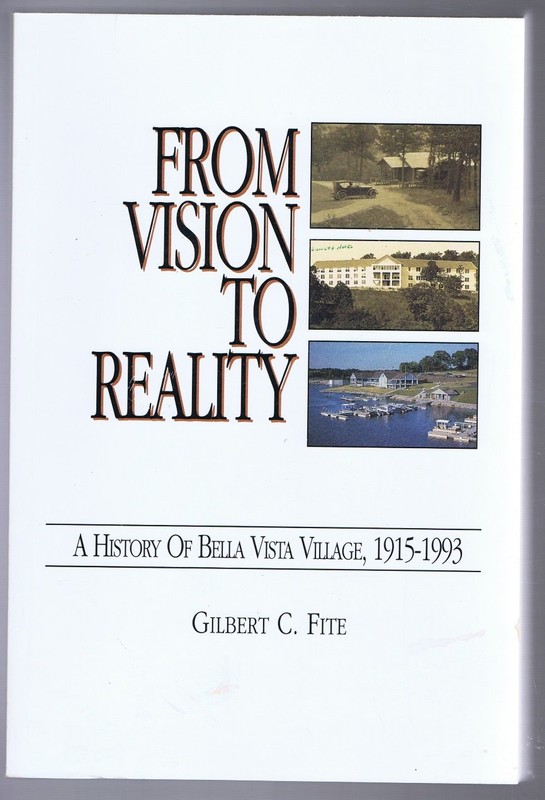 Front of the Bella Vista Historical Museum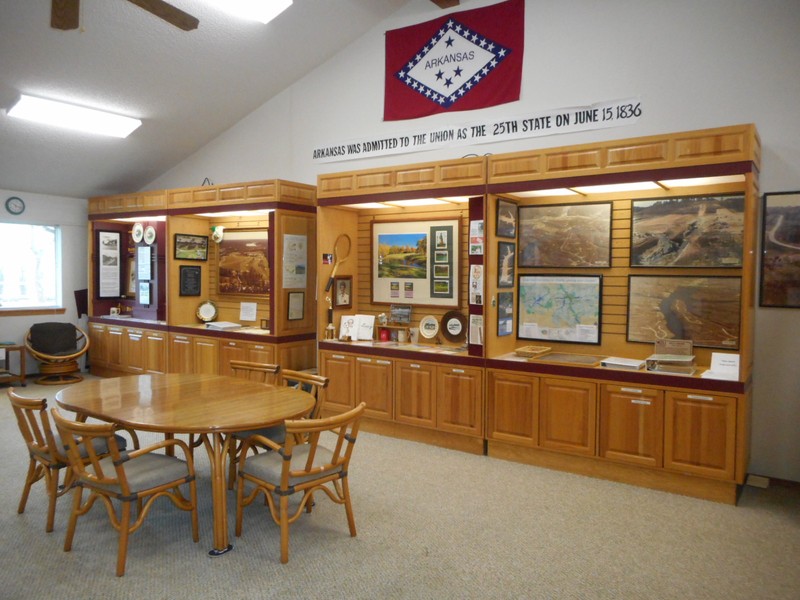 Backstory and Context
This brief history of Bella Vista comes from the museum website: "For health and comfort reasons, people sought relief from hot summer weather in cities where large buildings blocked the breezes, and stone and concrete absorbed the sun's heat. People with means were able to leave for a place which focused on bettering their health and comfort. Most resorts in the early 1900's were still using railroads to deliver their clientele, and the taking of the "waters" was their answer to restoring health.
Northwest Arkansas was popular for its springs, of which there are many. Look at an old map and you'll see many towns named after their water…Elm Springs, Cave Springs, Springdale, Siloam Springs, Sulphur Springs, and Eureka Springs – And, don't forget that further south, Hot Springs was made into America's first National Park in 1832, just 29 years after the Louisiana Purchase. Naturally pure springs were always an asset, but for health reasons it was believed that mineral springs had special powers....
resbyterian Minister, Rev. William Baker and his wife, Mary. In 1909 they acquired some property along Sugar Creek north of Bentonville, the County seat. It was a highly successful town with the largest apple distillery west of the Mississippi plus all the money generated from the non-apple-jack market. The Bakers visualized sharing this land of theirs with others by creating a resort.
In 1915, they built a dam across Sugar Creek and plotted a subdivision with the intention of selling lots. Its name was selected from entries submitted to the Bakers to name their new area. Mrs. George Crowder, owner of Park Springs Hotel in Bentonville, submitted Bella Vista, a Spanish name meaning beautiful view."
In the next decade, other businessmen built small resorts and a golf-course in the area and Bella Vista became a leading destination for summer travelers. The Great Depression nearly destroyed this business, but other developers stepped in and converted the area into a popular retirement community
Sources
http://bellavistamuseum.org/history.html Accessed 10/2/2014
Additional Information