Robert Ingersoll Birthplace Museum
Introduction
This simple two-story home was the birthplace of Robert Ingersoll (1833-1899), one of the most influential American orators and speechwriters of the 19th century. Ingersoll was best known in his time as an advocate for agnosticism, a philosophy that suggests that the existence of God can neither be proven or disproven. During his life, Ingersoll promoted humanism and freethought, ideas that some contemporaries believed were antithetical to religious beliefs. The house has been restored and features authentic period furniture, historical artifacts, and interpretive signs with information about Ingersoll's life and legacy.
Images
The Robert Green Ingersoll Birthplace Museum opened in 1993.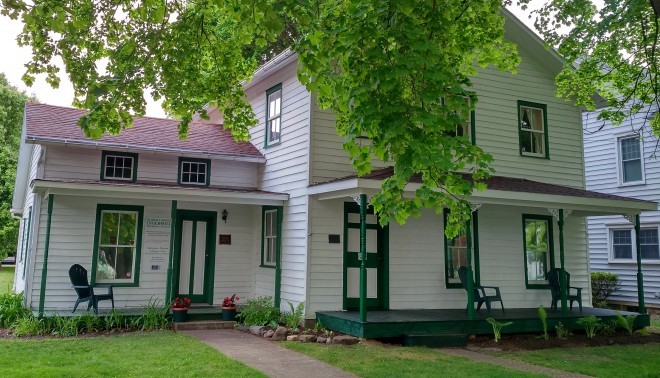 This is the room where Ingersoll was born. It features authentic period furniture.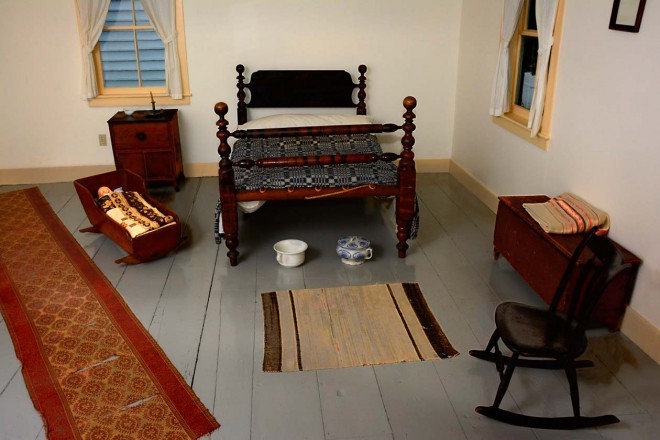 Visitors will see many historical items and interpretive signs on display.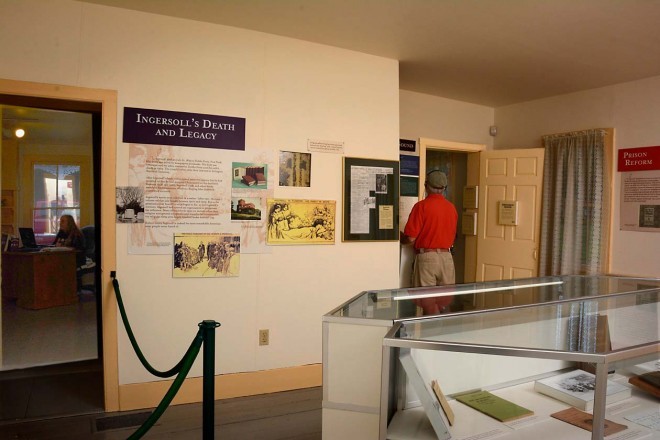 Backstory and Context
In addition to his views on agnosticism, Ingersoll was also a prominent progressive, supporting abolition, women's rights, and other liberal issues. He gave lectures on these and other non-political topics including Shakespeare. A trained lawyer, he served as Illinois Attorney General but was never elected to office because of his progressive beliefs, which were too far to the left for most people. He also served in the Civil War as the commander of the 11th Regiment Illinois Volunteer Cavalry, which fought in the Battle of Shiloh.

Despite never holding office again, Ingersoll remained a prominent political figure as a result of his great oratorical skills. He always attracted large crowds and audiences. He was so skilled that he could lecture three to 4 hours straight, sometimes without drinking water. Before radio and television, more Americans heard him speak than any other person. Mark Twain considered him the greatest master of the English language he (Twain) had ever seen. Ingersoll died of congestive heart failure in 1899 in Dobbs Ferry, New York.
Sources
"Robert Green Ingersoll Birthplace Museum." Council for Secular Humanism. Accessed from the WebArchive on December 26, 2018.
https://web.archive.org/web/20080504055904/http://www.secularhumanism.org/index.php?section=ingersoll&page=museum.

Homepage. Robert Green Ingersoll Birthplace Museum. Accessed December 26, 2018. https://secularhumanism.org/ingersoll-museum.

Photo: Robert Green Ingersoll Birthplace Museum
Additional Information