East Money Church of God in Christ
Introduction
This small building was home to the congregation of East Money Church of God in Christ, an African American church that was pastored by Mose Wright, the great uncle of Emmett Till, a fourteen-year-old boy whose murder in 1955 exposed the violence African Americans faced in the Deep South. The Till family was from Chicago and was staying at Mose Wright's home when two white men brutally murdered young Emmett Till. Mose Wright witnessed the two men abduct Till and although the all-white jury acquitted the two men, they later confessed to the crime after a magazine paid them $4000 for their story. The two murderers never served time, but thanks to Mose Wright's courageous testimony the two men did face trial and millions of Americans were unable to ignore the racial violence that had become commonplace.
Images
A Death in the Delta: The Story of Emmett Till. For more information, click on the link below.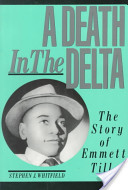 East Money Church of God in Christ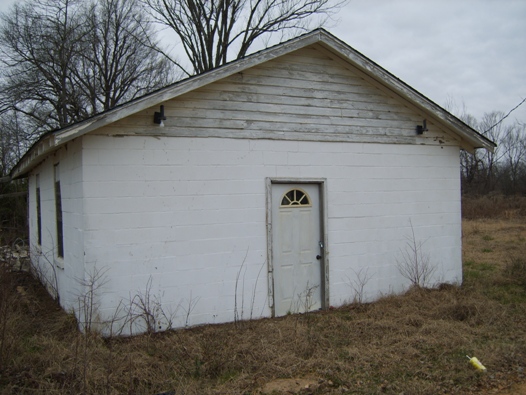 Backstory and Context
Emmett Till, a 14-year-old Black male from Chicago, was visiting family from Money, Mississippi on the evening of August 24, 1955. He was accused by Carolyn Bryant, a white woman who with her husband operated a local grocer, of flirting with her as he left their store. In response, Roy and J. W. Milam kidnapped, beat, and killed Emmett Till. The story grabbed national attention as Till's mother requested an open casket funeral to raise awareness of the brutality her son endured. After his killers were acquitted during trial, Till's story led many whites to finally consider the threat of violence that many African Americans faced.
The two murderers dumped Emmett Till's body into the Tallahatchie River after tying his corpse to a 75-pound gin fan. Despite the weight of the fan, the national attention of Till's abduction led to a search and the recovery of his body several days later. Plans were immediately made to bury Till's body here at this cemetery, but instead, his mother requested that his body be sent back to her so that she could bury her son in their home city of Chicago.

The two white men were acquitted by an all-white jury and walked away free men after facing murder charges. The two men then sold their real stories to the media, confessing their horrific murder of Emmett Till.
Sources
Spielvogel, Chris. East Money Church of God in Christ and Cemetery. Till Memory Project. October 05, 2015. Accessed August 06, 2017. http://tillmemoryproject.com/east-money-church-of-god-in-christ-and-cemetery/#more-135.


Additional Information