Sonnenberg Gardens and Mansion State Historic Park
Introduction
Sonnenberg Gardens and Mansion State Historic Park is a 50-acre estate established by wealthy American banker Frederick Ferris Thompson (1836-1899) and his wife Mary Clark Thompson (1835-1923) in 1886. They built the large Queen Anne-style mansion in 1887. After Frederick died, Mary developed the grounds into several gardens, including a Japanese garden, rose garden, and an Italian garden. She also built a conservatory that features orchids, cacti, and tropical plants. The site is one of the best preserved Victorian-era estates in the country and is listed on the National Register of Historic Places. It is open to the public from May to October. Various events are held throughout the year including the Annual Saturday Mother's Tea and wine-themed seasonal events such as Roses & Rosés. Parts of the estate are available to rent for weddings, meetings, and other gatherings.
Images
The Sonnenberg Mansion was built in 1887 by Frederick and Mary Thompson.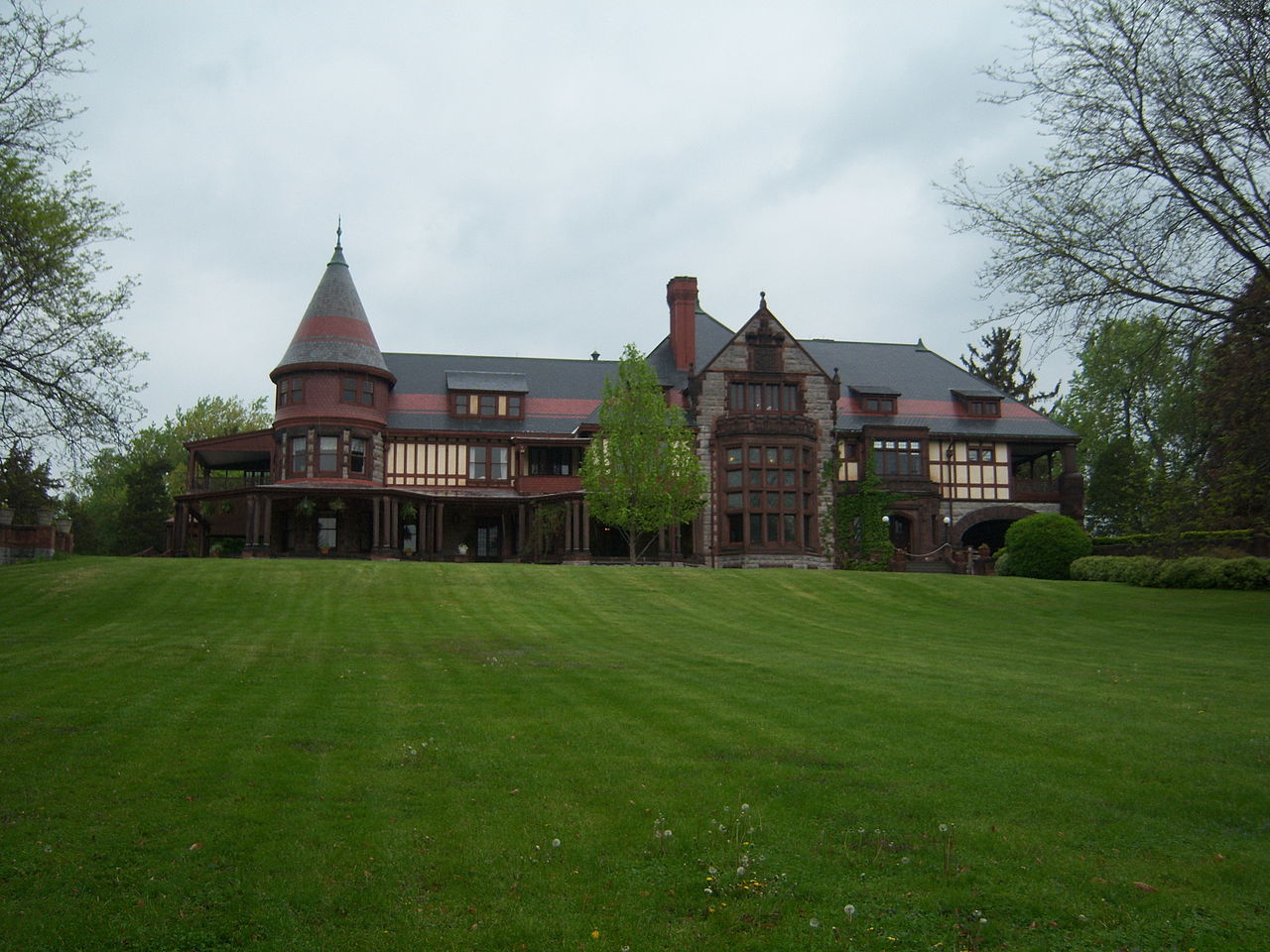 The estate features several gardens.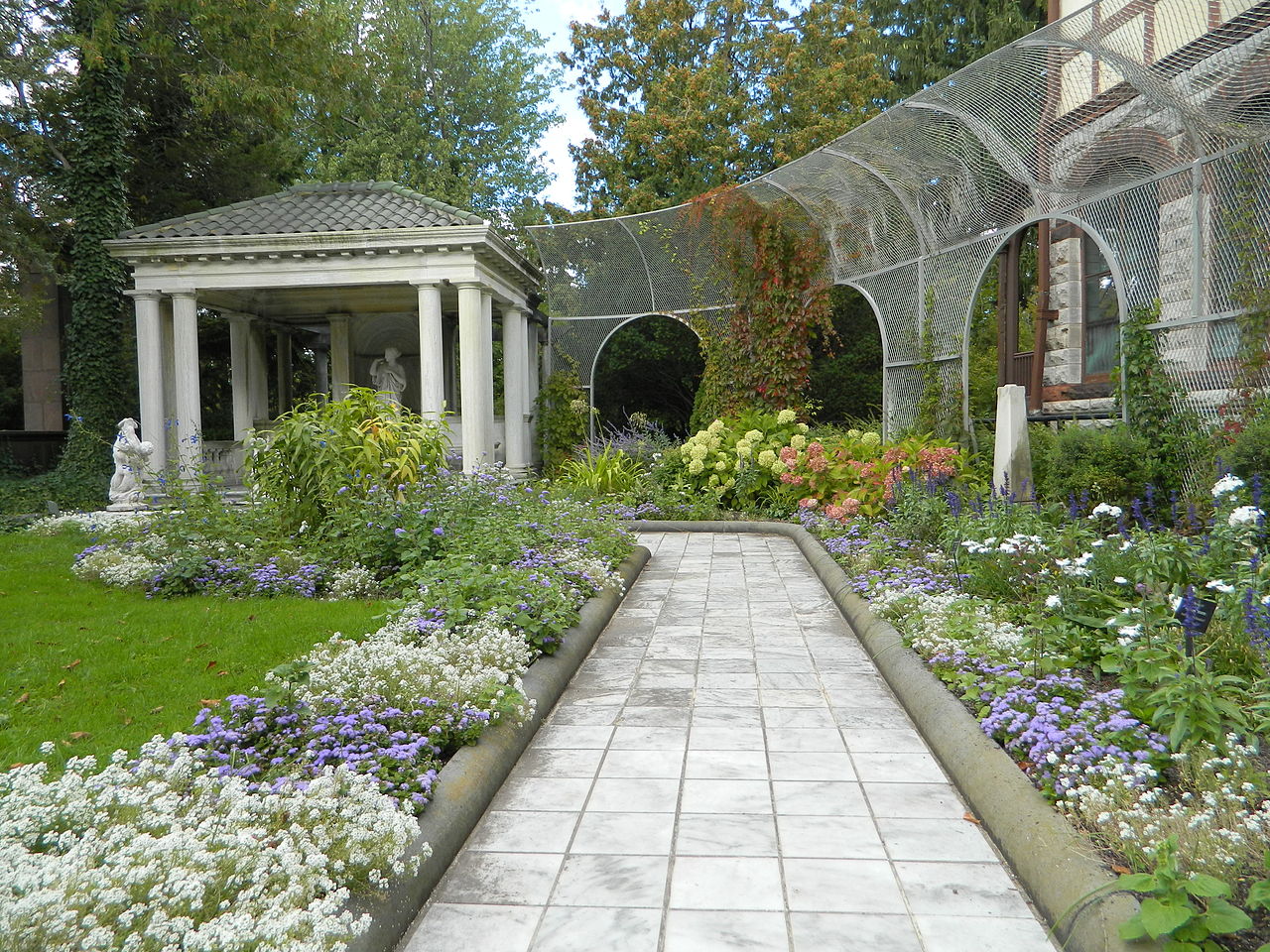 Inside the conservatory, visitors will find tropical plants and flowers.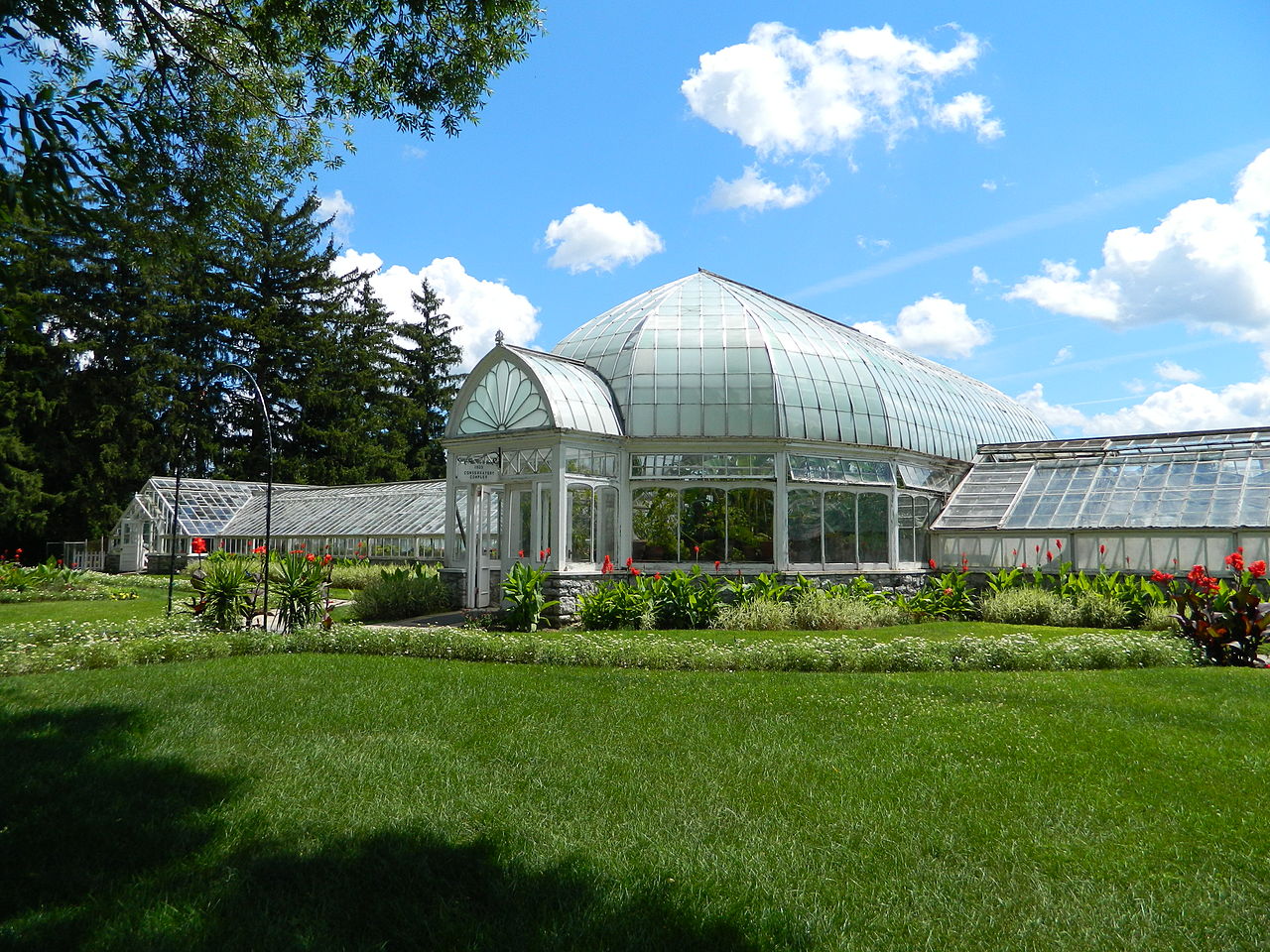 Backstory and Context
The Thompsons, who did not have children, were avid philanthropists, donating money to a variety of organizations including the Metropolitan Museum of Art, the American Geographical Society, and Williams College, which was Frederick's alma mater. For her part, in 1904 Mary built the F.F. Thompson Hospital in Canandaigua in honor of Frederick after he passed away (it is now called Thompson Health). She also donated funds to Williams College.
The federal government bought the estate from Mary's nephew, who inherited it after she died in 1923. Half was apportioned for the Canandaigua Veterans Hospital. Doctors and their families, as well as some nurses, lived in the mansion. Unfortunately, the mansion and grounds were not maintained and suffered from neglect and vandalism for several decades. This situation took a turn for the better in the early 1970s when the government transferred ownership to a non-profit organization established to restore the mansion and estate. Restoration began in 1972 and the site opened to the public a year later. The
New York State Office of Parks, Recreation and Historic Preservation bought the estate in 2004. The non-profit still runs the estate under contract with the state parks.
Sources
"About Sonnenberg Gardens & Mansion State Historic Park." National Park Service - National Register of Historic Places Nomination Form.September 28, 1973. https://www.sonnenberg.org/about-us.

"Thompson, Frederick Ferris (1836-1899)." Williams College. Accessed December 21, 2018. https://specialcollections.williams.edu/williams-history/frederick-ferris-thompson-1836-1899.

"Thompson, Mary Clark (1835-1923)." Williams College. Accessed December 21, 2018. https://specialcollections.williams.edu/williams-history/biographies/mary-clark-thompson-1835-1923.

Photos: Wikimedia Commons
https://commons.wikimedia.org/wiki/Category:Sonnenberg_Gardens_and_Mansion_State_Historic_Park

Additional Information