Sunfield Grand Army of the Republic Post No. 283 Hall
Introduction
This historic building was constructed in 1899 to serve as the home of a local chapter of the Grand Army of the Republic (GAR), a fraternal organization established 1866 by Civil War veterans. The hall is unique in that Civil War organizations (and other military organizations) have used it since its construction; no other GAR hall in the state can make this claim. The hall is also notable for featuring original chairs and memorabilia. The group that meets in the hall today is called the Sons of Union Veterans of the Civil War, which began using the hall in 1983. It was founded in 1881 and chartered by Congress in 1954 as the legal successor to the GAR, which ceased to exist in 1956 when the last surviving member of the Civil War died. On display outside are two Spanish cannons captured during the Spanish-American War (1898), a historical marker, and a memorial listing names of locals who have served in the military. The hall was added to the National Register of Historic Places in 1992.
Images
The hall was built in 1899 and is the only GAR hall in Michigan that is remained in continuous use for its original purpose.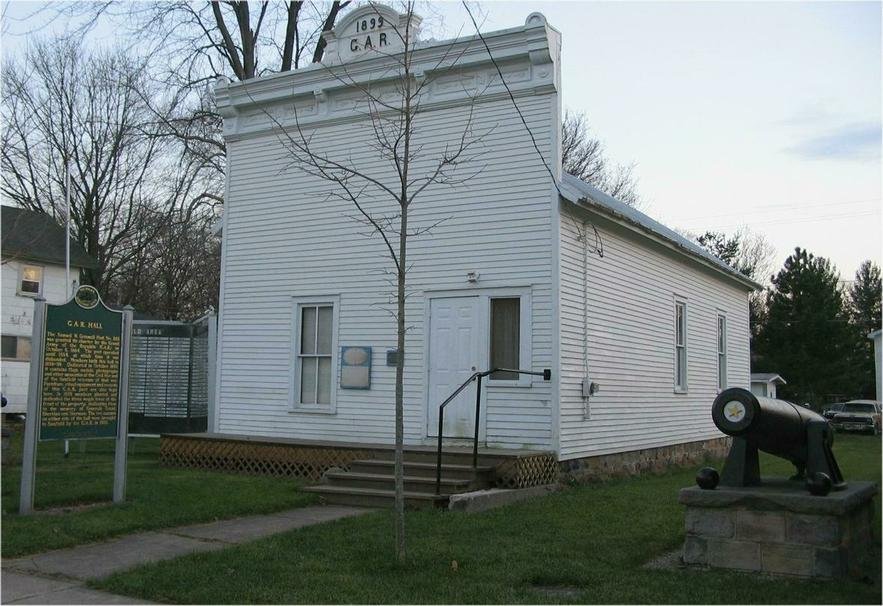 The hall features original chairs and memorabilia displayed on the walls.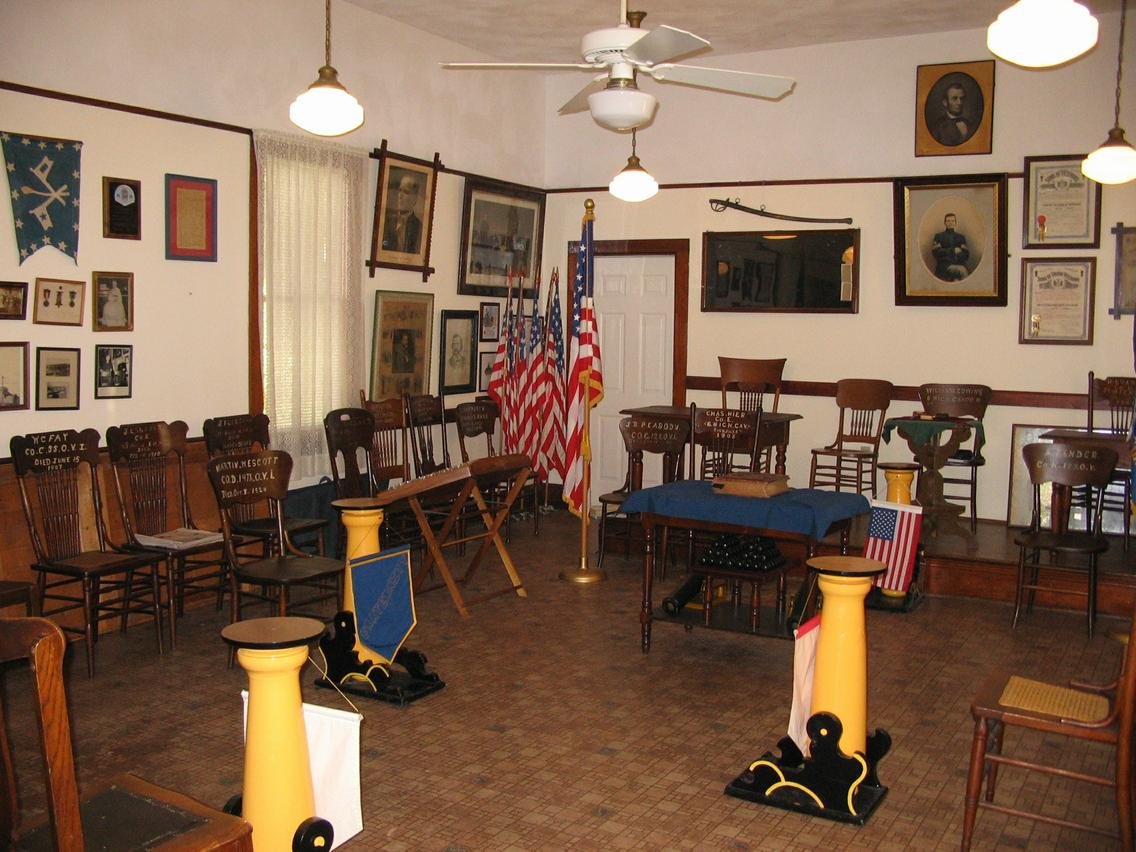 Backstory and Context
The GAR was founded by Dr. Benjamin Franklin Stephenson, who served as a surgeon for the 14th Pennsylvania Infantry. Any veteran honorably discharged by the Army, Navy, or Marine Corps was eligible to join. The purpose of the GAR was to foster companionship, to honor fallen soldiers and sailors, and to provide assistance to veterans, widows and orphans. The organization grew rapidly and counted several Presidents, including Ulysses S. Grant, as members.

The post in Sunfield was established in 1884 with 15 founding members. It was named in honor of Sergeant Samuel W. Grinnell, who served in the 12th (presumably, Michigan) Infantry and fought in the Battle of Shiloh. Other organizations that have used the hall include the Women's Relief Corps, the Sons of Union Veterans, and the Daughters of Union Veterans of the Civil War.
Sources
Cotman, Charles C. "National Park Service - National Register of Historic Places Nomination Form." October 29, 1992. https://catalog.archives.gov/OpaAPI/media/25339260/content/electronic-records/rg-079/NPS_MI/92001502.pdf.

Photos: Sunfield Grand Army of the Republic
Additional Information