Oriskany Museum
Introduction
Honoring the Battle of Oriskany, the Village of Oriskany, and the USS Oriskany, the Oriskany Museum has something on order for every history buff. Located in the Village of Oriskany just off State Route 69 between the cities of Utica and Rome, the museum boasts a collection that spans American history, from Native American arrowheads to Vietnam War flight gear. The collection began in 1966 through the efforts of the Battle of Oriskany Historical Society and with continued community support has grown into the museum it is today. Whether you're looking to learn about local history or research your family's past in the Mohawk Valley, the Oriskany Museum is here to help you. The Oriskany Museum is open Wednesday through Saturday from 1:00-5:00 p.m. or by special appointment. Admission is free and merchandise is available. The museum is located in Trinkaus Park, which features the starboard anchor of the USS Oriskany, an A-4 Skyhawk fighter plane, tennis courts, and a children's playground.
Images
The starboard anchor and bell of the USS Oriskany serve as a memorial to its crewmembers.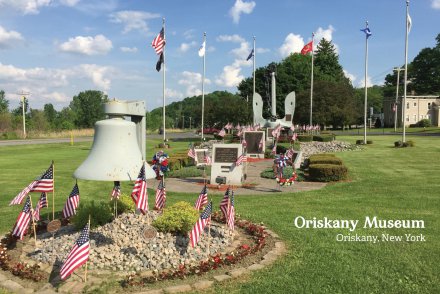 The current museum building was constructed with community support in 1997.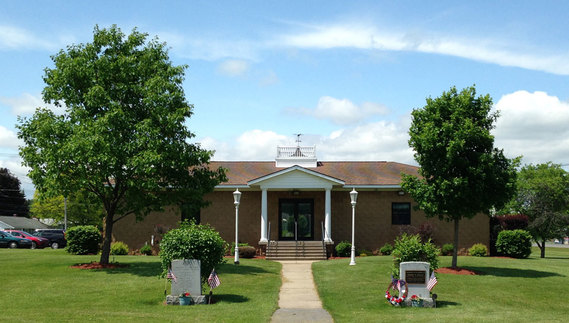 Additional Information