Ezra E. and Florence (Holmes) Beardsley House
Introduction
Now a wedding and event venue called Ancestral Acres Lodge, this beautiful home was built 1887 by Ezra. E. Beardsley, who operated a farm on the property. The current owner, William Berkman, is the son of previous owners Michael and Marjorie Berkman, who bought the house in 1968. William acquired the property in 2010. The house, which was designed combining the Stick and Eastlake architectural styles, was added to the National Register of Historic Places in 2015.
Images
The Ezra E. and Florence (Holmes) Beardsley House was built in 1887 and is now an event venue called Ancestral Acres Lodge.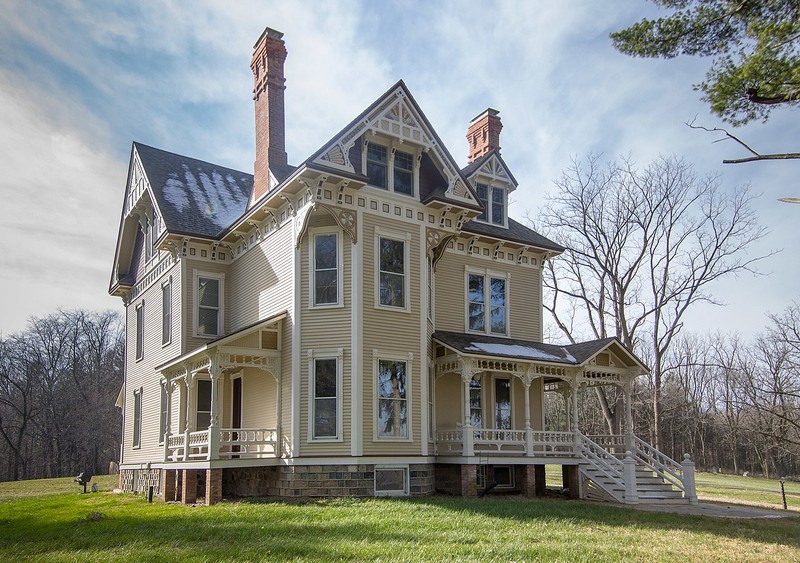 This picture shows the house as it appeared sometime in the late 1800s.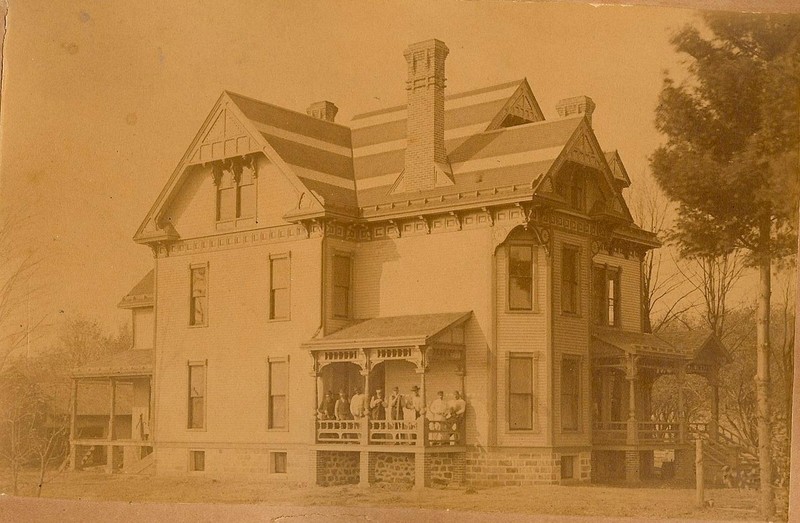 Backstory and Context
By the time the house was built, the property was well over a 1,000 acres in size. Although Ezra practiced a number of agricultural activities, raising animal stock (cows and horses) was the primary one. He married Florence Holmes in 1874 and they had two children, a son and daughter. Ezra passed away in 1916 and Florence in 1924. Their son, Walton, continued to live at the house until the early 1960s when a man named James Placetka bought it. The Berkmans, who lived in Chicago, bought the house in 1968 and used it for weekend stays. By this time it was it very bad shape so they proceeded to restore it during the next three decades. William's parents died in the late 2000s. He continued renovating the house and eventually opened it as Ancestral Acres Lodge.
Sources
Christensen, R.O. "Ezra E. and Florence (Holmes) Beardsley House." National Park Service - National Register of Historic Places Nomination Form. April 20, 2015. https://www.nps.gov/nr/feature/places/pdfs/15000157.pdf.

"History of Ancestral Acres Lodge." Ancestral Acres Lodge. Accessed December 19, 2019. https://ancestralacreslodge.com/about.

Photos: Wikimedia Commons
Additional Information