Tuskegee Airmen National Museum
Introduction
The National Museum of the Tuskegee Airmen was located in Fort Wayne for many years prior to a 2020-2021 move to the Coleman A. Young Gallery inside Detroit's Charles H. Wright Museum of African American History. The museum offers a repository of sources as well as exhibits and programs that interpret the history of African American aviators, mechanics, and other civilian and military personnel in World War II. Visitors have the opportunity to view model aircraft along with equipment, uniforms, supplies, pictures, and video presentations depicting achievements and participation of African Americans during World War II and in the years leading to integration and the creation of the Air Force.
Images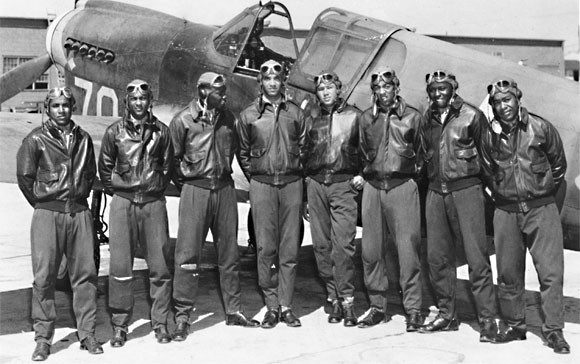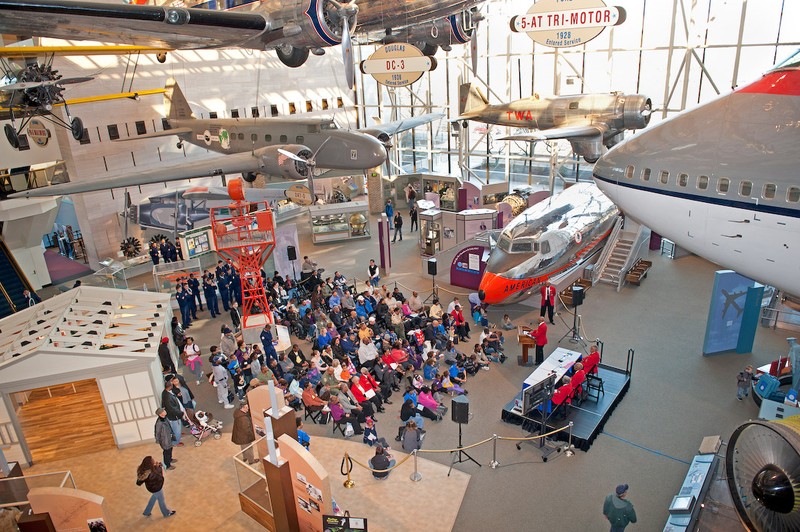 The Museum's previous location in Fort Wayne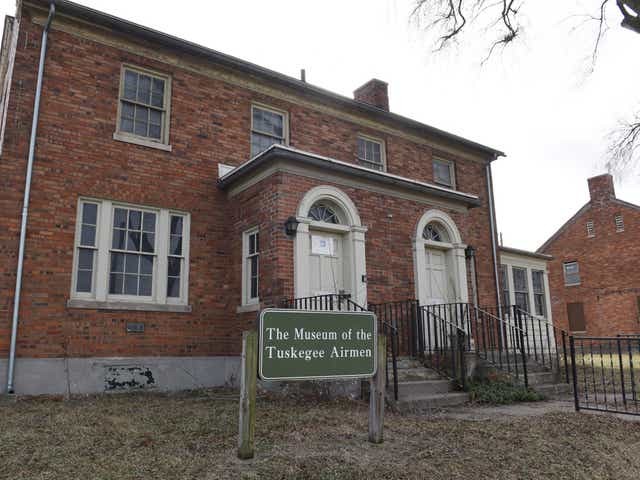 Backstory and Context
The National Museum of the Tuskegee Airmen was founded in 1987 and was the first Tuskegee Airmen Museum established in the country. Now located in Detroit, the museum offers numerous programs for families and students in the Detroit Metro area. Over 5,000 individuals per year are served with programs and education involving the Tuskegee Airmen.
Most of the Tuskegee Airmen first completed rigorous civilian training at a handful of programs at Historically Black Colleges and Universities before starting their military training at Tuskegee in Alabama. Most of the men were college graduates or undergrads who hoped to serve their nation while countering assumptions that African Americans lacked the qualities needed to be a successful military aviator. They accepted the challenged and persevered through the torment of racial segregation and discrimination. These airmen faced humiliation, bigotry, and harassment at home as well as overseas but through determination forged on to become well-known fighters, aviators, navigators, and bombardiers with outstanding records.
The National Museum of the Tuskegee Airmen presents four additional programs: The Aviation Career Education (ACE) Academy is a 5 day camp available at Wayne State University for young people in grades 8-10 who express an interest in aviation careers, Tuskegee Airmen Flight Academy which offers year-round flight instruction and ground school ending in a private pilots license.to those 14 to 19 years old, African American History and Aviation Career week is a 5-day long event that exhibits aviation role models to over 4,000 students. It provides a path of understanding to students interested in aviation and aerospace careers, and the Wild Blue Wonders Program which inspires middle school aged students in math, science, and technology.
Sources
"Who Were They." Tuskegee Airmen National Museum. Accessed January 25, 2018. http://www.tuskegeemuseum.org/who-were-they.
Additional Information