16th Street Baptist Church, Birmingham
Introduction
Established in 1873, this historic congregation has served the Black community of Birmingham from the time of Reconstruction. The church served an important role during the Civil Rights Movement which led white supremacists to target the church and its members. The church was designated as a National Historical Landmark owing to the the tragic events of September 15, 1963 when white supremacists detonated explosives that killed four young girls and injured many more during a Sunday service.
Images
The children that died as a result of the 1963 bombing.
16th Street Baptist Church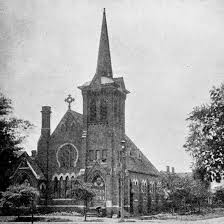 Backstory and Context
The congregation was established as the First Colored Baptist Church of Birmingham in 1873, only eight years after the end of the Civil War. The city ordered the demolition of the congregation's first church in 1908. While city officials maintained that the building was unsafe, members of the congregation believed that the city's action was motivated by a desire to punish church members for challenging the rigid racial caste system that typified many Southern cities.

During the 1960s, 16th Street Baptist Church served as a meeting place for civil rights groups. Congregants often met to hear talks by Reverend Fred Shuttlesworth, James Bevel, Martin Luther King, Jr., and other local and national civil rights leaders. Congregants were often threatened for their participation in civil rights activities and there were over fifty bombings of homes and churches associated with the civil rights movement in Birmingham during the 1950s and 1960s.

The most infamous and deadly of these attacks occurred here on September 15, 1963. On that Sunday morning, three members of the Klu Klux Klan, Thomas Blanton, Robert Chambliss, and Bobby Cherry, exploded nineteen sticks of dynamite outside the basement of the church. The explosion killed four girls, Addie Mae Collins, Carole Robertson, Cynthia Wesley, and Denise Mcnair. Over twenty others were injured during the explosion.

This further angered protesters and set forth a series of events to help the Civil Rights Movement, including the Civil Rights Act of 1964. Now, the church has been undergoing extensive maintenance and repair work mainly because of water damage. The Church, as of 2006, was designated a National Historic Landmark. The church membership is about 500 people,, with thousands of visitors annually. The church, along with its pastor, Reverend Arthur Price, offer drug counseling, as well as human rights history events.
Additional Information