Governor's Mansion (1839) Marshall, Michigan
Introduction
Constructed in 1839, this historic mansion was constructed with the support of local town boosters who hoped that Marshall would become the state's second capital (Detroit was the first capital and state officials began debating whether to relocate to a more central location in the late 1830s). Despite Marshall's bold advocacy of their candidacy, including the construction of this executive mansion, the city's dream never came to fruition and Lansing was eventually chosen as the state capital in 1847. Designed in the Greek Revival style with Doric columns, the mansion was built by James Wright Gordon, who became acting governor in 1841. The mansion is open to the public on Sundays during the summer. It was added to the National Register of Historic Places in 1975.
Images
The Governor's Mansion was built in 1839 by James Wright Gordon, who hoped that Marshall would become the state capital. It is operated as a museum today.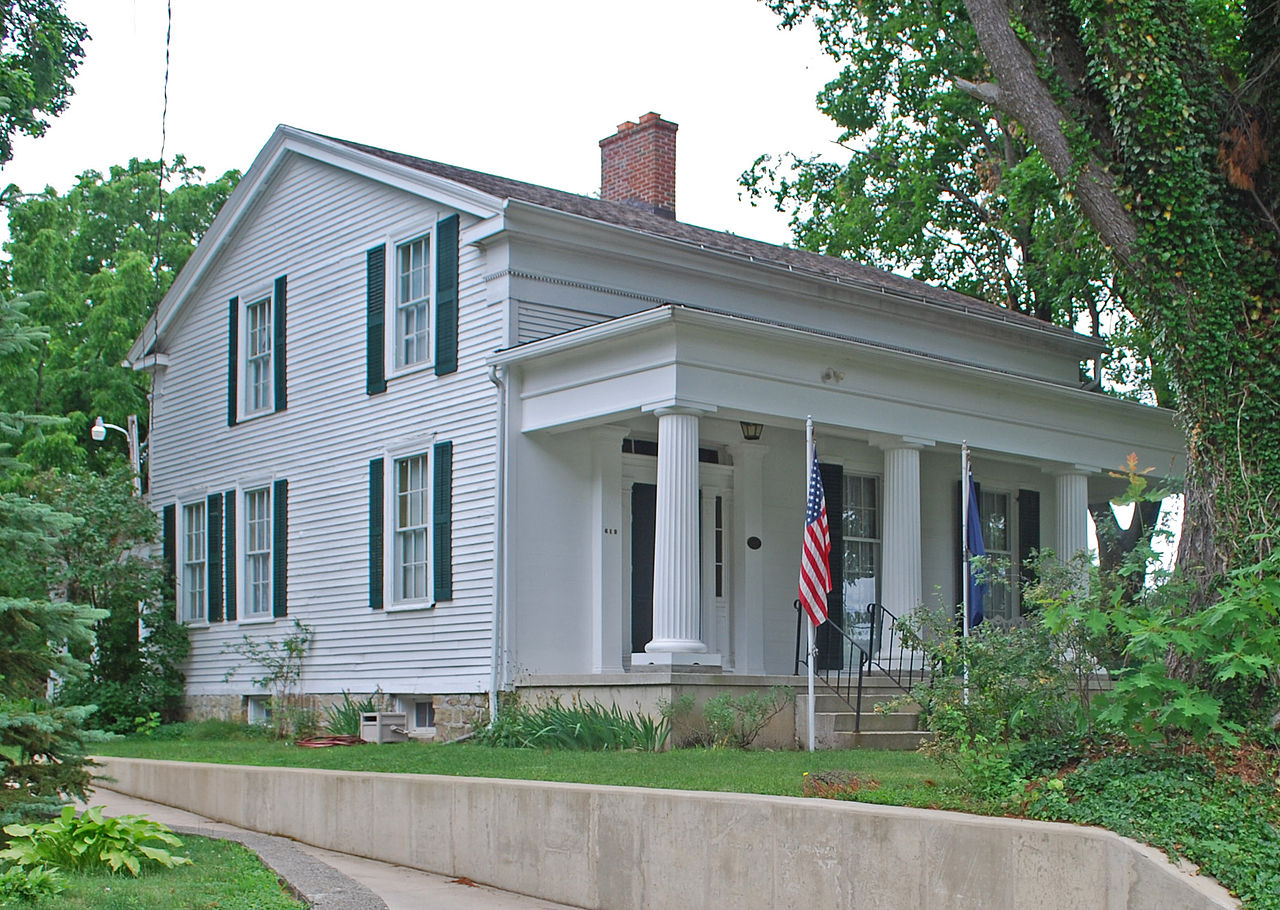 Backstory and Context
James Wright Gordon was born in Connecticut in 1809. He attended Trinity College in Hartford where he earned his bachelor's and master's degrees. He then studied and taught law in New York state. He arrived in Michigan in 1835 (it is not clear why he came here) and became an attorney in Marshall. Known for his oratory skills, his stature rose in the community. He was elected to the state senate in 1839 where he vigorously promoted Marshall to become the next state capital. It was during this period that he built the mansion in anticipation that Marshall would be chosen.

This was not meant to be but Gordon did become Lieutenant Governor in 1840. However, the governor, William Woodbridge, resigned in February 1841. As a result, Gordon became the state's third governor (albeit in an acting role) and served the rest of Woodbridge's term. He was unable to attain public office afterward but was appointed U.S. Consul to South America in 1850. His term ended abruptly in 1853, however, when he accidentally died in a fall.

As for the mansion, Gordon's widow owned it until 1882. Subsequent owners lived in it until 1967 when the owners sold it to the local chapter of the Daughters of the American Revolution, which owns and operates it today.

Sources
Finfer, Lawrence. "Governor's Mansion." National Park Service - National Register of Historic Places Nomination Form. January 8, 1975. https://catalog.archives.gov/OpaAPI/media/25339006/content/electronic-records/rg-079/NPS_MI/75000939.pdf.

"Governor's Mansion Museum." ChooseMarshall.com. Accessed December 13, 2018. https://choosemarshall.com/business/governors-mansion-museum.

Photo: Wikimedia Commons
Additional Information