Lewis Spring/Andrew Lewis Park
Introduction
Most likely, this limestone spring house was built in the 18th century. It is thought that Capt. Andrew Lewis discovered the spring. The area we know as Lewisburg was called Savannah. Fort Savannah, a frontier fort, may have been built near here in the latter half of the 18th century. Ruth Woods Dayton, local historian, believed the spring may have been inside the log fort. Dr. John F. Montgomery, another local historian, thought the fort was on the other side of Jefferson Street. Regardless, the spring was a source of water for the fort and later for the settlement that developed around it. Andrew Lewis Park was dedicated in 1974 as part of the commemoration of the assembly of the troops in 1774 for the march to the Battle of Point Pleasant.
Images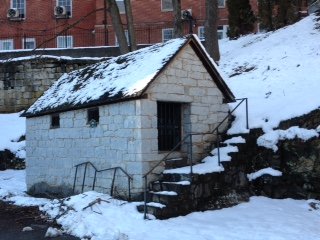 1878 bell from the Lewisburg Graded School.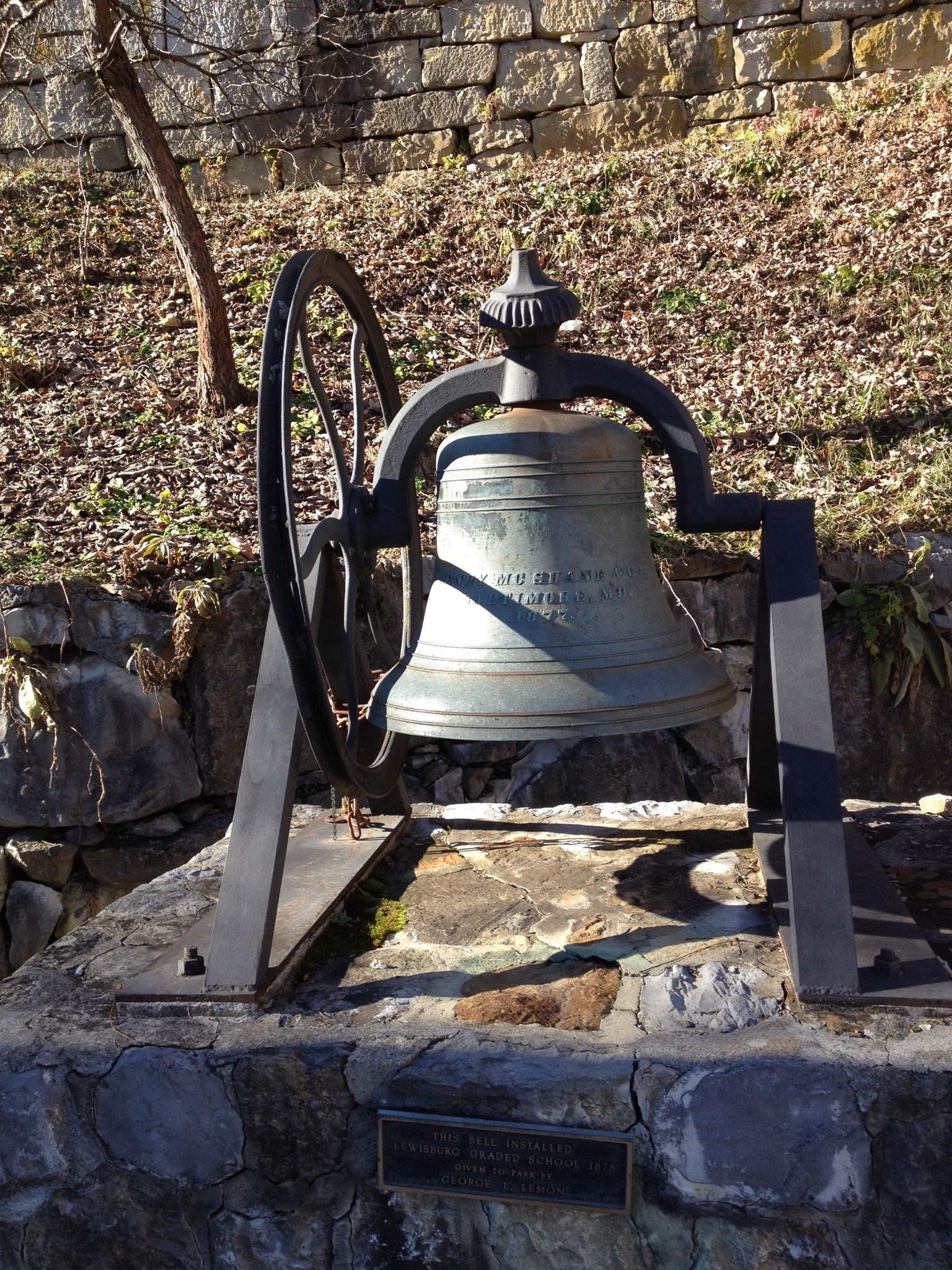 Backstory and Context
Born in Ireland, Andrew Lewis (1720-1781) was a surveyor and military officer. He and his father, John, explored much of the Greenbrier Valley. He served as a captain in the French and Indian War and rose to the rank of major when he built frontier forts in nearby Bath County, Virginia, and in the Greenbrier Valley. As a colonel, Lewis defeated Shawnee Chief Cornstalk in the bloody Battle of Point Pleasant. Lewis and his family lived in Salem, Virginia, and he served in the Virginia legislature. The town of Lewisburg is named for him.

lf you stand by the spring house, you can hear the spring flowing beneath it.
Sources
Montgomery, John F., The Cradle of Lewisburg. The Journal of the Greenbrier Historical Society, Vol. IV, Number 1, 1981.

Rice, Otis K. A History of Greenbrier County. Lewisburg, WV: Greenbrier Historical Society, 1986.

Woods, Dayton Ruth. Greenbrier Pioneers and Their Homes. Charleston, WV: WV Publishing Co., 1942.
Additional Information