The V Club
Introduction
The V Club opened its doors in the summer of 2006 with Hank Williams III as the opening act. Over the years, the club has become the leading venue for live music from local and touring acts. The V Club first opened its doors on July 15th, 2006 with a performance by Hank Williams III. Local entrepreneurs Patrick Guthrie Sr. and Patrick Guthrie Jr. opened the business as a venue for local bands and regional touring acts within a building that was previously home to the Valhalla Tavern. The owners renovated the building in ways that reflect some aspects of Huntington's history, including the expansion of the outdoor patio following the city health department's ban on smoking.
Images
The V Club with a packed crowd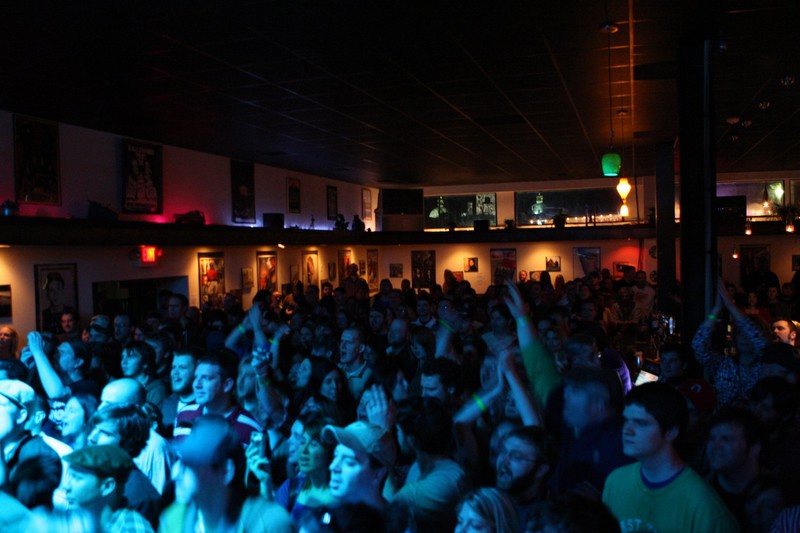 The V Club has served as the premier location for local music for the past fifteen years.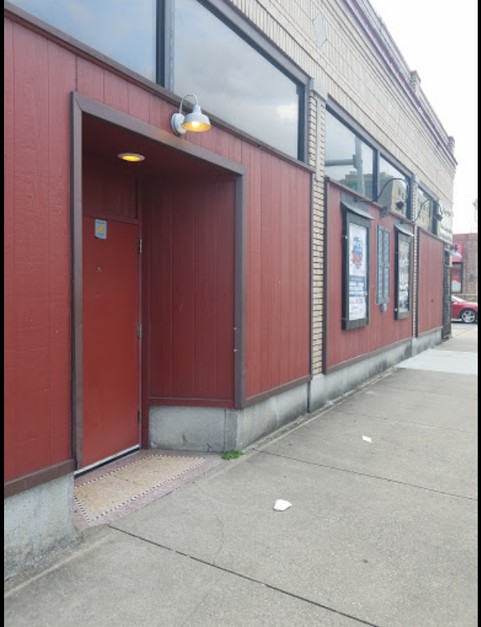 Owners Patrick Guthrie Sr. and Jr.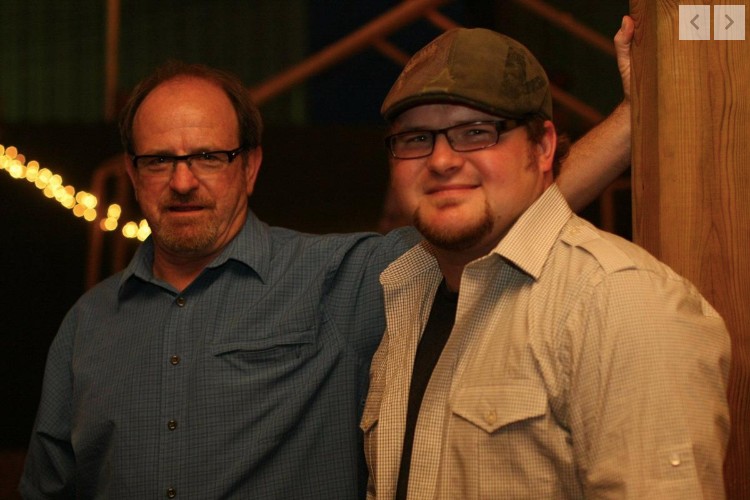 Tyler Childers was one of many local musicians whose career began at the V Club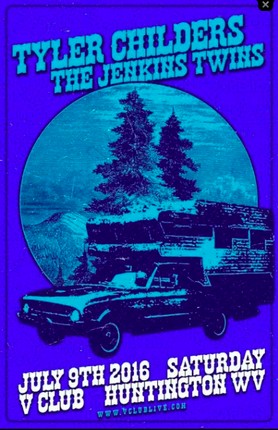 Backstory and Context
While permitting smoking was essential to attract patrons in the establishment's early years, greater awareness of the health risks led to changes and these were eventually reflected in health department regulations across the country. The V Club faced a related threat at its inception, a fire that led to $14,000 in repair just a few months before opening night.

The fire represented an opportunity to reconsider the interior, and the pair decided to build something that resembles a European style pub. Guthrie Sr. was in the United States Army for over 25 years and served in Germany for nearly half of that time. Recalling the friendly atmosphere within European pubs, he hoped to bring some of those features to this Huntington establishment. In a conversation with the Herald-Dispatch, Guthrie said "I think you have to have three things: good beer, a friendly atmosphere and a social place where people can meet."
At first, the pair wanted to focus on offering a venue for local talent, but Guthrie Jr. pushed the family to also attract touring bands to the venue. One of the first bands he brought to the V club was Two Gallants, a band from San Francisco. Guthrie Sr. booked a few metal bands to the small local venue such as Hackensaw Boys and Clutch. The family hired Don Duncan who worked to bring in a variety of acts, including popular heavy metal acts such as Bobaflex and Cannibal Corpse.
Guthrie Jr. now operates some of the city's more successful restaurants such as Black Sheep Burritos and Brews as well as Honeybones. Don Duncan retired in 2016 and has passed the responsibilities down to the new booking agent Tyler Cooper. As their new booking agent, Cooper reported that he hopes to attract national acts of all musical genres while continuing to support local bands by offering a venue for them to perform. In the past year, the club had do undergo a slight renovation that was actually beneficial.
Similar to the fire that pushed the owners to redesign parts of the interior, the owners responded to the destruction caused by a distracted motorist whose car crashed into the building by removing the gambling machines she had destroyed. This made it possible to make the venue open to all ages for certain performances. The potential for larger audiences led to more nationally known bands coming to Huntington through the D&D Booking Agency. Recent national acts include All That Remains, White Chapel, Obituary, Doyle from Misfits and Tyler Childers. Childers used to be a regular at the club on open mic night before his recent success. While the venue might seem an odd choice for a website dedicated to historical landmarks, local residents of Huntington see this as one of the most important downtown establishments for giving so many musicians in the region a place to perform.
Sources
Lavender, Dave. Duo transforms old-school tavern into modern music venue. http://www.herald-dispatch.com/features_entertainment/duo-transforms-old-school-tavern-into-modern-music-venue/article_35aa741d-c5af-5c6b-a0d9-15606c0ea47f.html. June 21, 2009. Accessed December 05, 2018.

Lavender, Dave. Halestorm to hit V Club on Thursday. October 11, 2009. Accessed December 05, 2018. http://www.herald-dispatch.com/features_entertainment/halestorm-to-hit-v-club-on-thursday/article_7f5d0151-0be0-5016-9164-f68537d07527.html.

Pace, Fred. Car crashes into downtown V Club. July 03, 2018. Accessed December 05, 2018. http://www.herald-dispatch.com/news/car-crashes-into-downtown-v-club/article_a7d3d79a-ab6a-5910-a9ba-fc8321239de9.html.


Additional Information