Cru Headquarters
Introduction
Formerly known as Crusaders for Christ International, Cru is a community passionate about connecting people to Jesus Christ. Their purpose is to fulfill the Great Commission, which is to spread his teachings to all the nations of the world. Their goal is winning people to faith in Jesus Christ. They build individuals in their faith and send them around to help win and build others. Cru has programs tailored for people of most cultures in every walk of life through its outreaches.
Images
This is the international logo for Cru.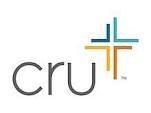 Jesus is the film created by the Jesus Film Project.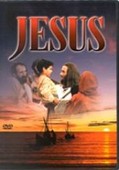 This is the view of the headquarters in Orlando, Florida.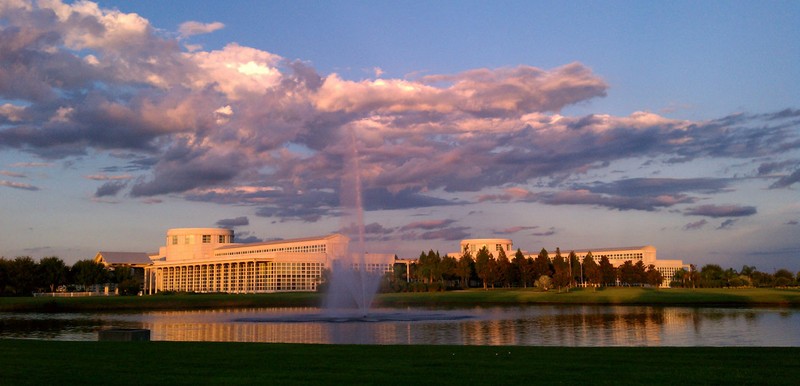 This is a picture of Bill and Vonette Bright.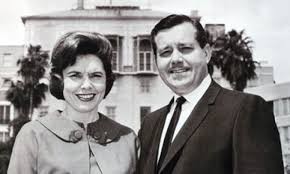 Backstory and Context
Bill Bright, a student at Fuller Theological Seminary, had an impression from God in 1951 that he should invest his life in helping reach the world. He started with college students. Bill and his wife, Vonette, started "Campus Crusade for Christ" at UCLA. In 1952, more than 250 UCLA students received Christ. It started to spread to other schools, and Bill Bright hired his first six staff members. In 1956, Bright wrote an evangelistic presentation, "God's Plan for your life." This set the foundation for Cru's training in evangelism and discipleship. In 1958, Cru became an international organization when Dr. Joon Gon Kim launched a Cru church in South Korea.
In 1962, Cru purchased Arrowhead Springs, a resort complex in California. It would become the headquarters for Cru for three decades. During this time, Bill Bright wrote a booklet called "Have You Heard of the Four Spiritual Laws?" The book has since been translated into over 200 languages and billions of copies have been distributed. In 1966, due to the popularity of contemporary music, Cru developed their own music group called The New Folk. In 1967, Cru staff members and 600 students confronted radical campus activism at the University of California in Berkeley. During this campus activism, Cru reported that over 700 students and staff received Christ.
From 1976 to 1980, Cru launched an "I Found It!" campaign. The campaign mobilized over 300,000 Christians from over 15,000 churches, and believes approximately 85 percent of Americans received some sort of exposure to the campaign. In 1979, a film, "Jesus," was created based off of the Gospel of Luke. This film became the most translated motion picture in history as it was translated into more than 974 languages. In 1988, Vonette Bright introduced the legislation which Ronald Regan signed to officially declare the first Thursday in May the National Day of Prayer.
In 1991, Cru's world headquarters moved from California to Orlando, Florida. Later in 2000, Bill Bright announced Steve Douglass, former executive vice president, as his successor, to go into effect in August 2001. In 2001, in response to the September 11 attacks on America, Cru produced the evangelistic magazine Fallen but Not Forgotten. The 16-page remembrance piece was distributed to more than 10 million people by hundreds of churches and Christian organizations. Later in 2003, founder Bill Bright died at the age of 81. Today, Cru continues its intention of reaching millions of people each year.
Sources
"About | Cru." Cru.org. Accessed December 10, 2018. https://www.cru.org/us/en/about.html.

Turner, John G. Bill Bright and Campus Crusade for Christ : The Renewal of Evangelicalism in Postwar America. Chapel Hill: The University of North Carolina Press, 2008. http://search.ebscohost.com.marshall.idm.oclc.org/login.aspx?direct=true&db=nlebk&AN=357235&site=ehost-live.
Additional Information