Raleigh Student Nonviolent Coordinating Committee (SNCC) Historical Marker
Introduction
This historical marker commemorates the April 1960 meeting of student civil rights leaders at Shaw University that led to the formation of the Student Nonviolent Coordinating Committee (SNCC). The meeting was a response by students under the leadership of Ella Baker in response to the Greensboro Sit-In that began on February 1, 1960. With the success of this sit-in, which eventually led to an end to the Woolworth's lunch counter's policy of racial discrimination, other protests spread throughout North Carolina and other Border South communities. Many of the students who participated in the formation of SNCC became leaders of the civil rights movement of the 1960s.
Images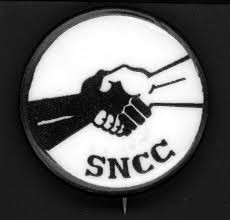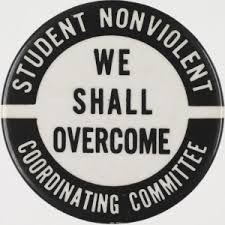 Backstory and Context
On February 1, 1960, a sit-in took place in Greensboro, North Carolina. The sit-in involved four college students (the A&T Four) who devised a plan to go to a local store/diner and request service at the lunch counter. The story of the student protest spread and within weeks, there were similar demonstrations near universities throughout North Carolina. By the end of February 1960, a few business owners had integrated their stores.
SNCC helped coordinate efforts by civil rights leaders over the next decade. Some of the most influential civil rights leaders became active in SNCC, such as the future Congressman John Lewis and future NAACP chairman, Julian Bond. Future Washington DC mayor Marion Barry also got his political beginnings in the organization.
The Student Nonviolent Coordinating Committee also helped organize the Freedom Rides and demonstrations against the exclusion of African Americans at the polls. SNCC was also one of six civil rights organizations that planned the March on Washington with Dr. Martin Luther King, Jr.
Sources
Andrews, Mark, Scott Griffin, Mark Monaco, and Adam Pawluk. SNCC 1960-1966. ibiblio, n.d. Web. 25 Sept. 2014. . Erin Wood, Julia. "From Sit-Ins To SNCC: The Student Civil Rights Movement In The 1960S." Journal Of Southern History 80.1 (2014): 235-237. Academic Search Premier. Web. 25 Sept. 2014.
Additional Information