John J. Smith House (Black Heritage Trail Site 4)
Introduction
The fourth stop on the Black Heritage Trail in Boston, this historic home was the property of John J. Smith, an African American abolitionist who helped slaves in the Underground Railroad. Smith also recruited soldiers for the all-Black 5th Cavalry during the Civil War, an important regiment in the fight for equality in the military given the prestige of the cavalry in the mid-19th century. After the war ended, Smith served three terms in Massachusetts House of Representatives.
Images
The John J. Smith House remains a private residence and is not open to the public.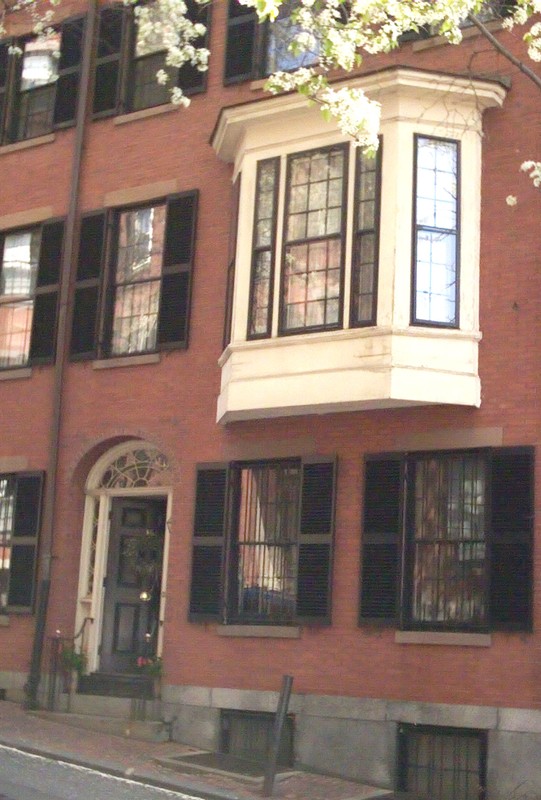 John J. Smith towards the end of his life

Backstory and Context
John J. Smith began life as a free man, but being born to African American parents in Richmond in 1820, he was surrounded by slavery. He managed to save money and move to Boston in his early 20s. At the age of 28 he traveled to California like many young men hoping to strike it rich by finding gold. Unfortunately for Smith, he didn't strike it rich, and decided to move back to Boston and set up a barber shop-a path to financial stability and even relative prosperity for many African American men in the 19th century. Smith's barber shop became a meeting place for abolitionists who gathered at the shop and shared information. Before long, the barbershop became a center of information for those who supported slaves escape to freedom via the Underground Railroad. It is likely that several individuals took shelter in Smith's shop or at his home.

When the Civil War began, Smith moved to Washington DC with the goal of supporting the Union against the Confederate States of America. Smith became a recruiter for the all-Black 5th Cavalry. After the war, Smith served three full terms in the Massachusetts House of Representatives. He was elected in 1868, 1869, and 1872. Smith was just the third African American to serve in this position. After his time in government, Smith moved to this house on Pinckney Street around 1878. At that time, he became the first African American to serve on the Boston Common Council.

As a council member, Smith worked to secure the first positions for African Americans on Boston's police force. Smith's influence continued to the next generation with his daughter, Elizabeth Smith, who became the first African American teacher to at an integrated public school in Boston at the Phillips School. Smith died at this home while surrounded by family on November 4, 1906.
Sources
BEACON HILL ABOLITIONISTS. (n.d.). Retrieved September 29, 2014, from http://www.soulofamerica.com/boston-beacon-hill-abolitionists.phtml Museum of African American History, Boston - Black Heritage Trail Site 4. (n.d.). Retrieved September 29, 2014, from http://www.afroammuseum.org/site4.htm United States. National Park Service. (2014, September 8). John J Smith House. Retrieved September 29, 2014, from http://www.nps.gov/boaf/historyculture/john-j-smith-house.htm
Additional Information