John Muir Memorial Park
Introduction
John Muir is known as the "Father of the National Park Service" for his work in California, but he grew up in Wisconsin. John Muir Memorial Park is located on the site where the Muir family settled after immigrating from Scotland. The wildlife and plant life in the park are very diverse, because although the park is relatively small, it contains several different ecosystems, including bog, sedge meadow, and wet and dry forests. A two-mile section of the Ice Age Trail starts and ends at the parking lot, running through the park and circling around Ennis Lake. The path takes visitors through all the various environments that make up the small area. Visitors may also engage in recreation such as kayaking on the lake. In reviews of the park, visitors have noted that the path takes about an hour to complete and that there are lots of mosquitoes.
Images
A section of greenery in John Muir Memorial Park. Photo taken by John W. Iwanski.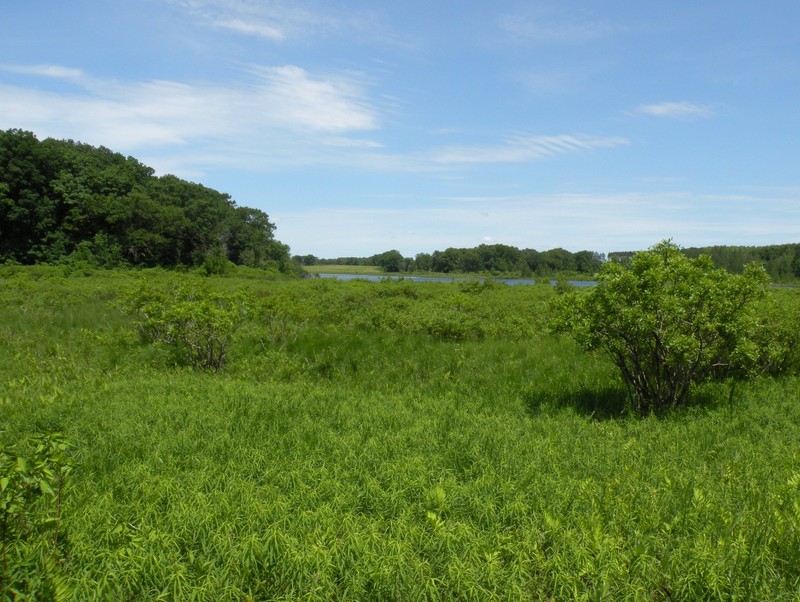 Ennis Lake, a spring-fed lake that covers 30 acres. Photo taken by John W. Iwanski.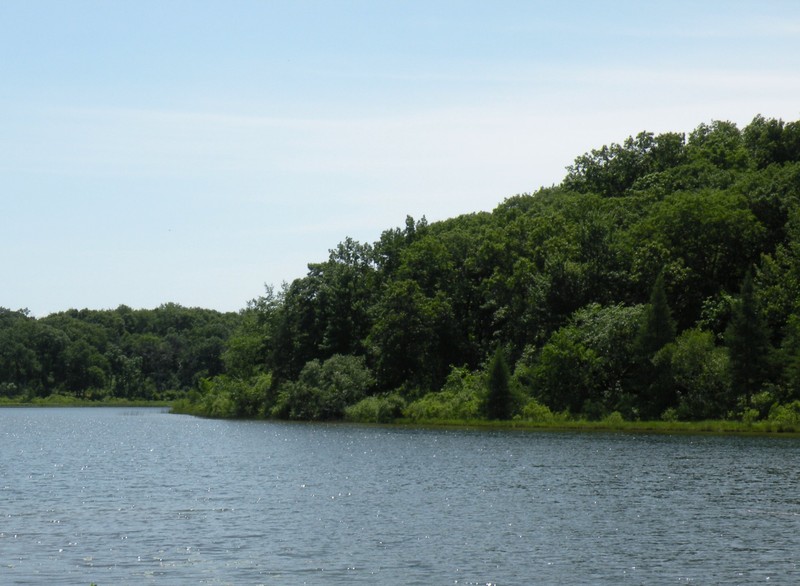 A photo of John Muir taken in 1907.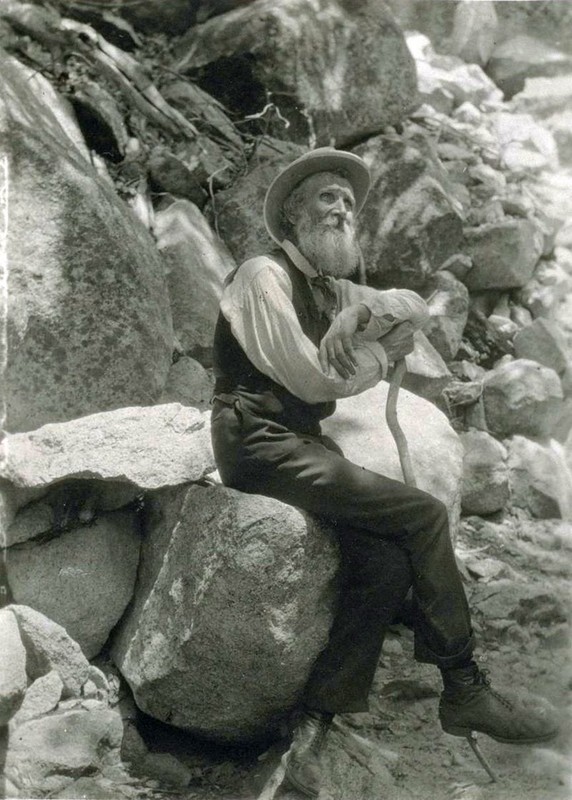 Backstory and Context
John Muir is probably most popularly known for the quote "The mountains are calling and I must go." Because his descriptions of scenic wild areas drew national attention and influenced President Roosevelt to establish Yosemite National Park, he is known as the "Father of the National Park Service." John Muir's legacy places him in the histories of some of the best-known national parks in the United States, but he grew up in Wisconsin.
John Muir was born in Scotland in 1838. When he was eleven, his family moved to the United States and settled on land that they would develop into a farm. He subsequently studied botany, biology, and geology at the University of Wisconsin-Madison before moving on to travelling around the United States. The plaque in John Muir Memorial Park documenting his time in Wisconsin states he left UW for "the University of the Wilderness."
As he traveled, John Muir wrote. He travelled west and observed not only the beauty of nature but also the danger America's natural places were in of being destroyed. His writing style is very descriptive, perfect for conveying the beauty of the wilds that most people only dreamed about. His "rich metaphors" changed the way that nature was described from scientific to aesthetic. John Muir Memorial Park is a tribute to the man, as well as a reminder of the Midwest's geological heritage.
In the November 23, 1895 meeting of the Sierra Club, of which John Muir was the founding president, he described how he tried to buy forty acres of land from his brother to keep it from being "trampled," and lamented how his brother considered this folly. The land was finally designated as a State National Area in 1972.
Sources
Heitschmidt, Gregg. "Articulating Wild Spaces: John Muir's Lexical Wonderland." CEA Critic, vol. 75, no. 2, July 2013, pp. 175–182., doi:10.1353/cea.2013.0018.
"John Muir: A Passion for Nature." National Parks Service, U.S. Department of the Interior, www.nps.gov/jomu/learn/historyculture/people.htm.
MacDonald, Glen M. "John Muir, A Century On." Boom California, 23 Aug. 2017, boomcalifornia.com/2014/08/29/john-muir-a-century-on/.
"Muir Park (No. 96)." Muir Park State Natural Area - Wisconsin DNR, Wisconsin Department of Natural Resources, dnr.wi.gov/topic/Lands/naturalareas/index.asp?SNA=96.
"The National Parks and Forest Reservations" by John Muir
(Proceedings of the Meeting of the Sierra Club Held November 23, 1895.) Published in Sierra Club Bulletin,Vo. No. 7, 1896, pp. 271-284. http://vault.sierraclub.org/john_muir_exhibit/writings/nat_parks_forests_1896.aspx.
Additional Information