A Patricia Highsmith Haunt - L's Lesbian Bar
Introduction
Patricia Highsmith was an American writer. Over the span of her career, she wrote more than 30 books, three of her most notable works being The Talented Mr. Ripley, Strangers on a Train, and The Price of Salt, which was the first lesbian novel published in either hard or soft cover to have a happy ending. Many of her novels were also adapted for film and television. She spent most of her time between Greenwich Village and traveling, preferring to write in locations around Europe. She was a very complicated woman, as she was somehow very appealing to suitors, a talented writer, while also being somewhat racist and anti-Semitic.
Images
Patricia Highsmith, age 41, 1962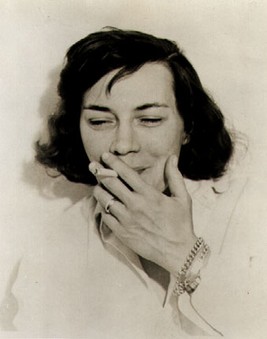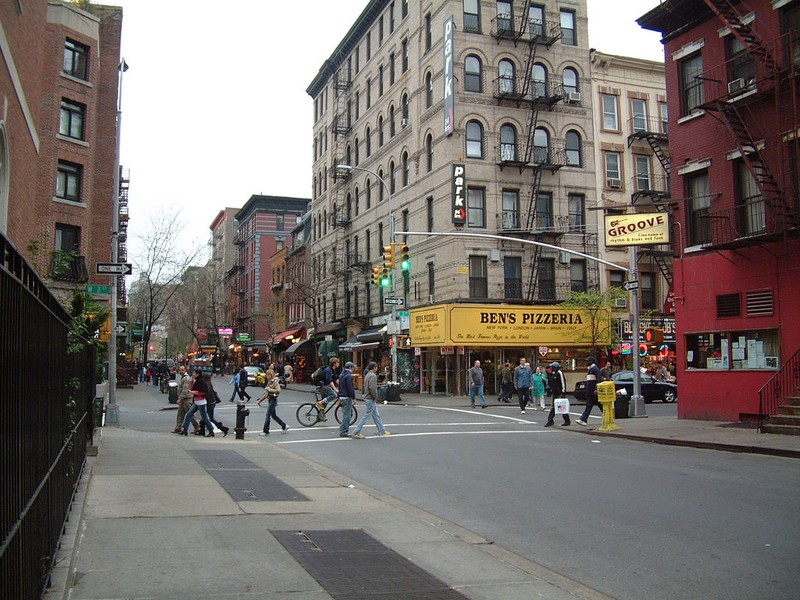 Backstory and Context
Born in 1921, Highsmith's life started on a somewhat tumultuous note. Her father was absent for most of her life, and her mother sent her to live with her grandmother for a year when she was 12. She learned to fend for herself and became quite independent. This self-sufficiency would become a large part of her adult life, as well, often traveling great distances alone for long periods of time to connect with her writing, and never settling into a marriage partnership.
Her most famous novels vary among different circles of interest. The series of novels based on her book The Talented Mr. Ripley have a strong following, as well having been adapted into a movie. Strangers on a Train is perhaps her most famous book-turned movie due to Hitchcock's famous adaptation. It's thought that her work has been so amenable to the film medium because "the detached, clinical insights offered in Patricia Highsmith's unsettling novels have proved attractive to filmmakers" and audiences alike.
A particular work that is oft overlooked outside of queer spaces, is her novel The Price of Salt or Carol. It was "published 1952 by Coward McCann. It was for many years the only lesbian novel, in either hard or soft cover, with a happy ending." This, like some of her other works, was originally published under her pseudonym Claire Morgan. The Price of Salt was published in 1952, in the height of the McCarthy era, when sexual deviance was cracked down on and punishable by loss of job and credibility. It was an era driven by fear of the other, especially if that other included LGBTQ content. During this time, mail was being checked for subversive contents and texts, and many queer manuscripts were apprehended and disposed of when found in the mail, never to be published.
Highsmith was a novelty of her time, and stood out within her community in Greenwich, which at the time was a hub of local queer culture. She frequented the lesbian bar L's, where she would meet lovers and fellow queer writers. She was said to have enjoyed patronizing the local piano bars in Greenwich when she wasn't traveling with her favourite refurbished typewriter.
Sources
Adler, Melissa. Cruising the Library: Perversities in the Organization of Knowledge. New York: Fordham University Press, 2017.
Berch, Bettina. "Patricia Highsmith." Belles Lettres Summer 1995: 64. ProQuest. Web. 1 Nov. 2018.
Cohen, Patricia. "Patricia Highsmith's New York Haunts, Real and Fictional." The New York Times. December 10, 2009. Accessed November 01, 2018. https://www.nytimes.com/2009/12/11/books/11highsmith.html.
Kemp, Philip. "The Poet of Apprehension." Sight and Sound 12 2015: 24-5. ProQuest. Web. 1 Nov. 2018.
Meaker, Marijane. Highsmith: A Romance of the 1950s: A Memoir. San Francisco: Cleis Press, 2003.
Additional Information