Niles History Center
Introduction
The Niles History Center consists of two buildings, the historic 1884 Chapin House and its carriage house, which is today the location of the Fort St. Joseph Museum. Through the museum's exhibits, visitors will learn about the history of Niles from ancient times to today. Topics covered include fur trading, Ice Age peoples, the Underground Railroad, railroads, business and industries, and the Civil War and military service. Educational programs for people of all ages, including walking tours and field trips, are offered as well. One exciting program is the Fort St. Joseph Archaeological Project, which, since 2002, has discovered numerous artifacts from the fort, which existed from 1681-1781 (it was established by the French). It served as a trading post for Native Americans and Europeans. The project is a collaboration between Western Michigan University, the city of Niles, and interested community organizations and local residents.
Images
The Chapin House is a great example of Queen Anne architecture. Guided tours inside are offered on Fridays and Saturdays at 1pm.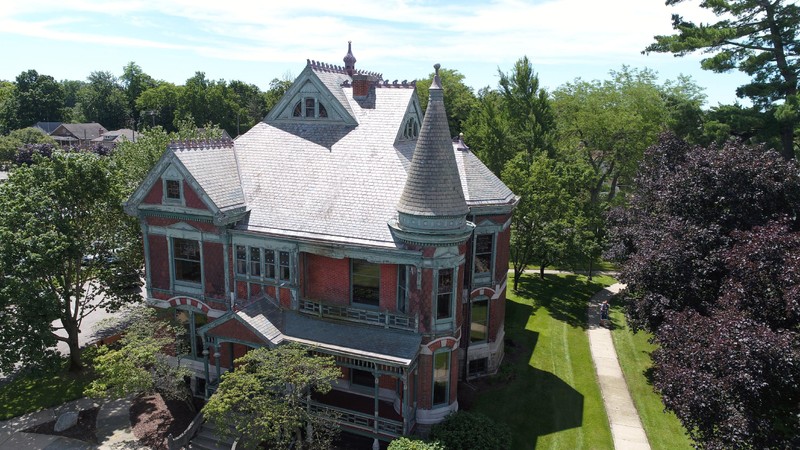 The Fort St. Joseph Museum explores the rich history of Niles. It is located in the mansion's carriage house.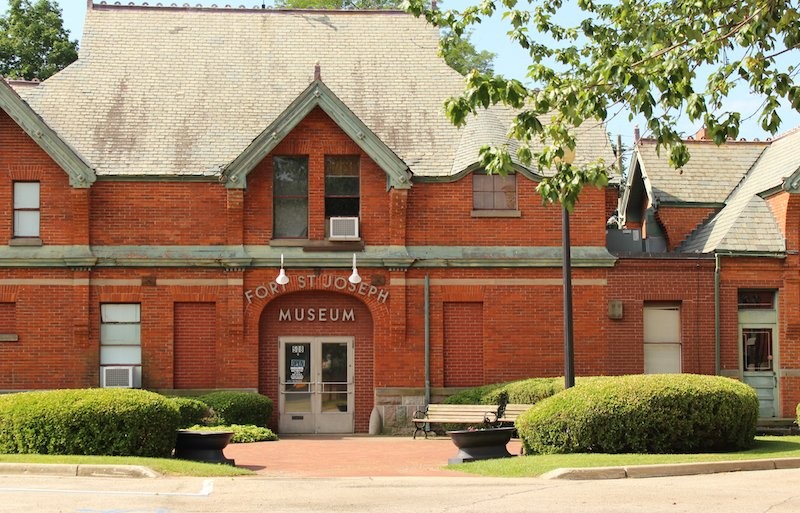 Backstory and Context
The Chapin House is one of the country's best examples of the Queen Anne architectural style. It was built by Henry (1813-1898) and Ruby Chapin in 1884. Henry was born in Massachusetts and became a successful businessman as an adult, earning his wealth in a variety of areas including general stores, produce, wool, insurance, and mining.

It was mining where he acquired the bulk of his fortune. Chapin bought land in the Upper Peninsula in 1865 and a very large deposit of iron ore was found there in 1878. Within a few years, the Chapin Mine was a large operation, employing 900 miners and selling 220,000 tons of ore each year. Chapin did not, in fact, own or operate the mine but instead collected royalties ($100,000-300,000 per year). He used this money to invest in real estate and business stocks. He would come to own large interests in paper mills, electric power plants, and real estate in Niles and Chicago.

The mansion was donated to the city in 1933 and became City Hall. The museum moved into the mansion in 2013.
Sources
Christensen, Robert O. "Henry A. Chapin House." National Park Service - National Register of Historic Places Nomination Form. July 30, 1981. https://catalog.archives.gov/OpaAPI/media/25338937/content/electronic-records/rg-079/NPS_MI/81000304.pdf.

Niles History Center. Accessed December 6, 2018. http://www.nilesmi.org/departments_and_divisions/niles_history_center/index.php.

Photos: Niles History Center
Additional Information